How Do I Edit or Make A New Form?
Here are the basic steps to create a new form. For more in-depth help please contact us.
To not only make things a little easier, but to also maintain the design and formatting found in your site and existing forms, we highly recommend starting by duplicating an existing form instead of creating a new form from scratch.
First, select an existing form that's most similar to your new form (don't worry you can add/remove as much as you want). Then click Duplicate.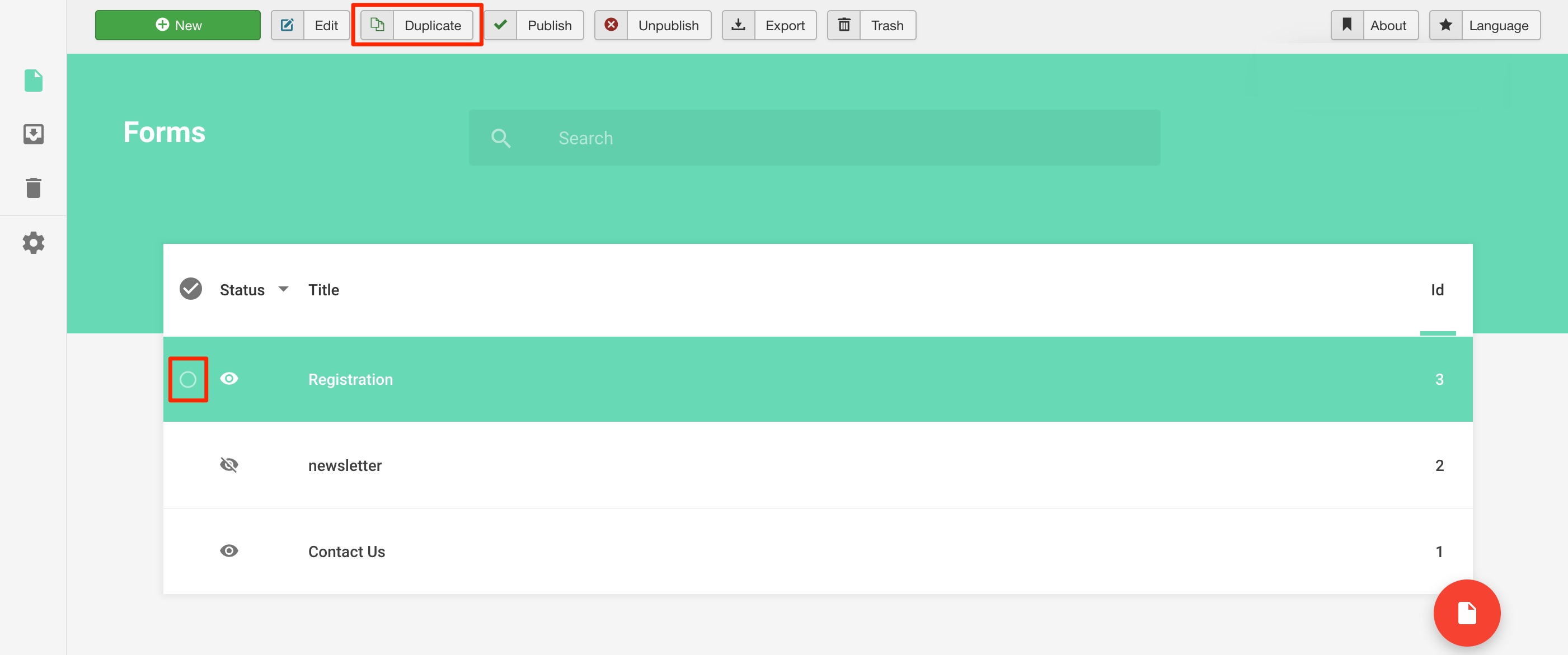 Next, Click the new duplicate form. Change the name at the top. You can see there's also an option to add in templates. These are helpful for long forms or common types of forms, but please note they don't automatically match your site's colors and design.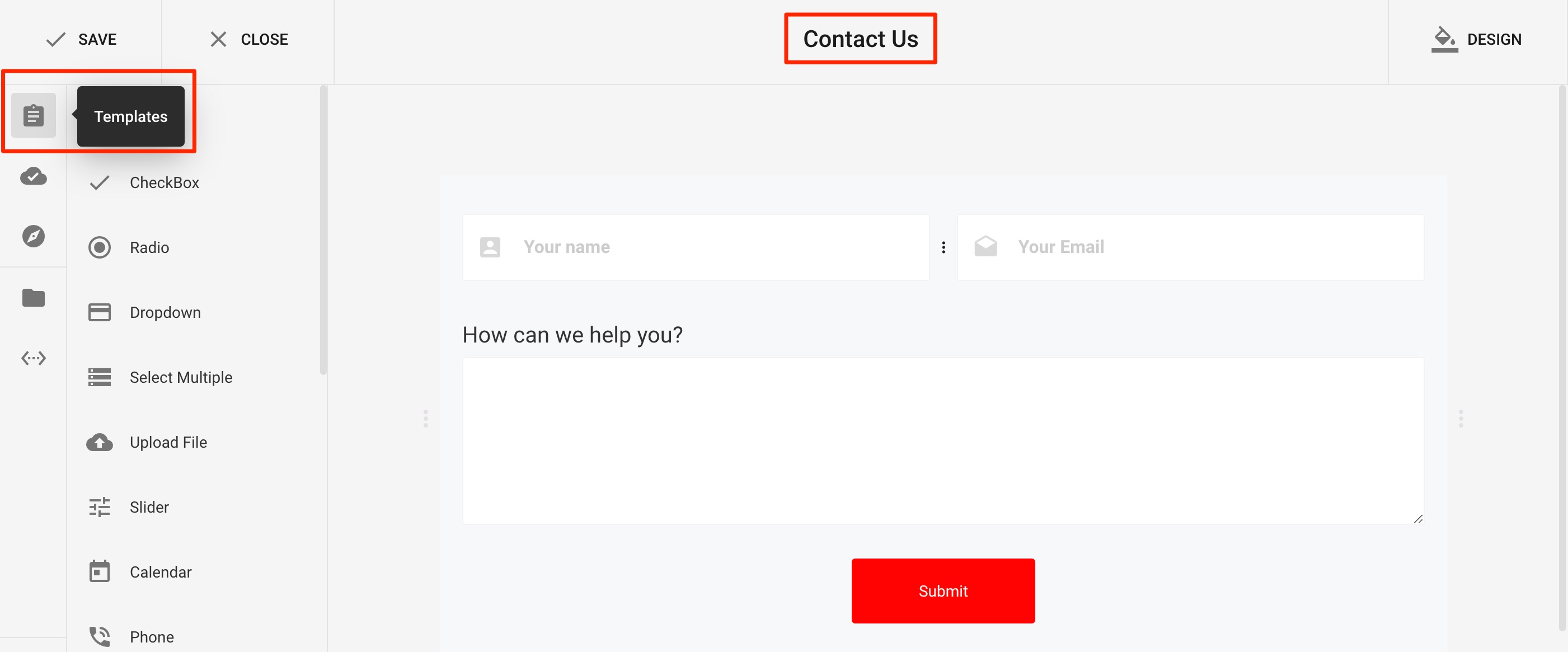 From here, you can drag and drop different types of form fields from the left side, then hover over the fields to customize and edit.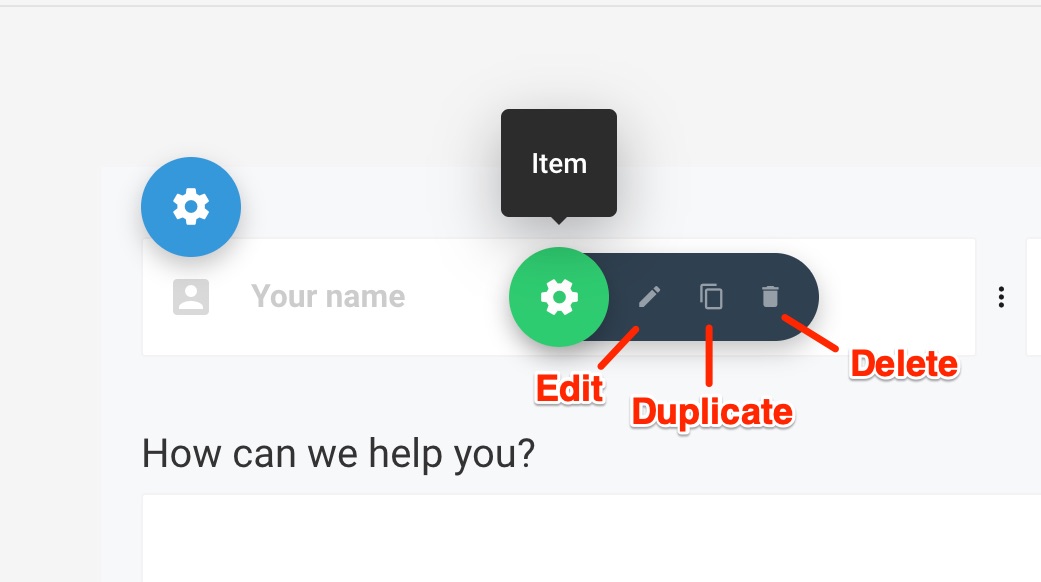 To set up an admin to receive form submissions follow the instructions here.
When you're done, click Save then Close. Duplicate forms are unpublished by default, so click the eye icon next to the new form to publish. Then follow the instructions here to publish the new form on your site.
This is just the start! Forms have lots of options and can be quite robust. Contact us for help with integrations and creating complex forms. We also periodically hold group trainings on forms for more in-depth exploration, so sign up for our newsletter for updates on when we'll have the next training.