Do you need to edit your footer, a side box, a Call to Action box or content on your homepage? These are all likely Modules.
Your footer is likely a custom module but keep in mind there may be one, two, or three modules that make up your footer.

1. Go to Modules via Control Panel (or under Extensions > Module Manager).



2. In the search box enter "footer" and click looking glass/search icon. Select footer.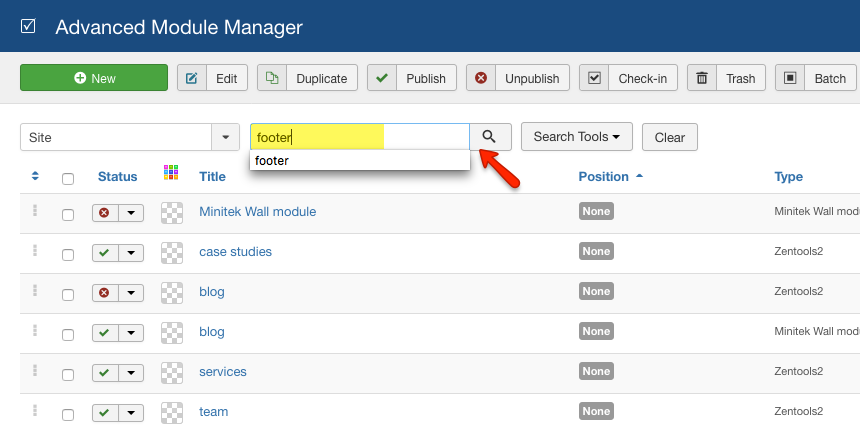 3. Edit the text as you would with a K2 item. Take care not to add to much or delete any essential info (like enews sign-up forms, if they are in the footer).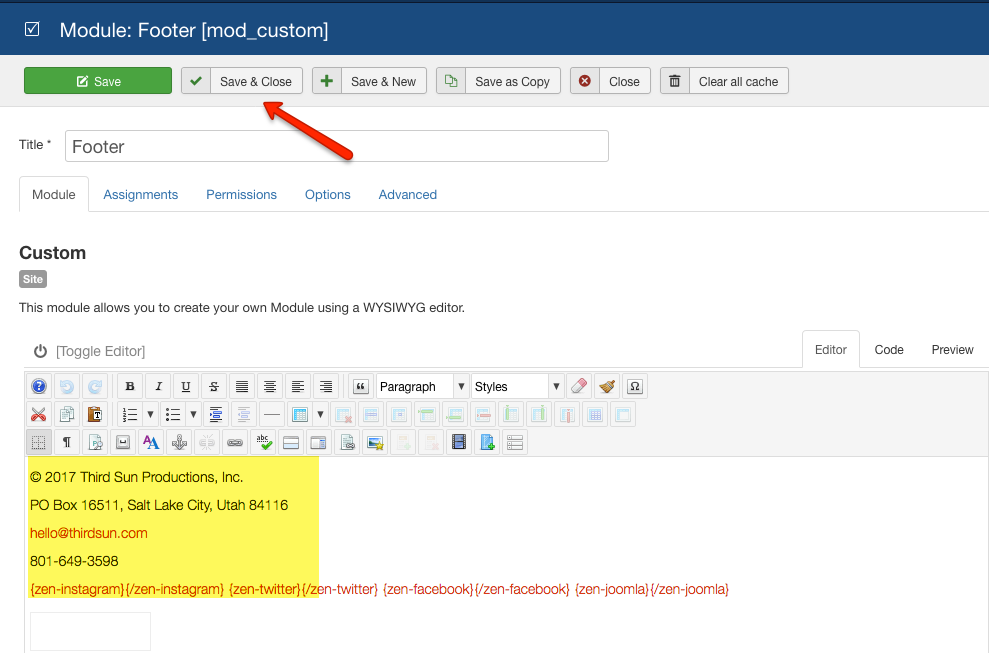 4. Save & Close.
You can edit Custom Modules the same way you edit content in K2 Categories and Items.

1. To find your Custom Modules you can sort by Type. Click on Type.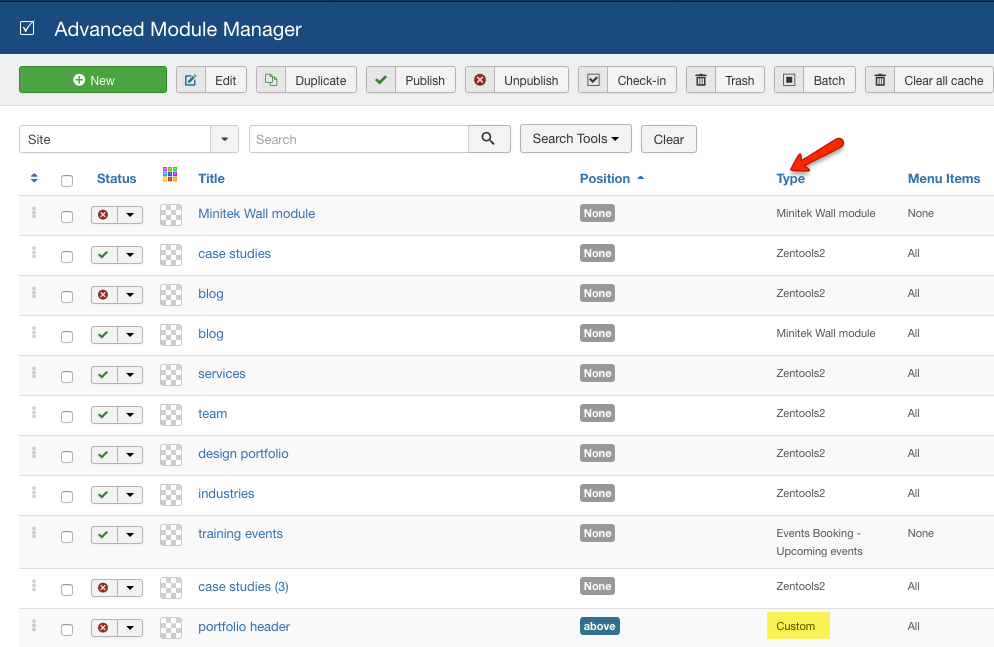 2. Select the title of the module you'd like to edit.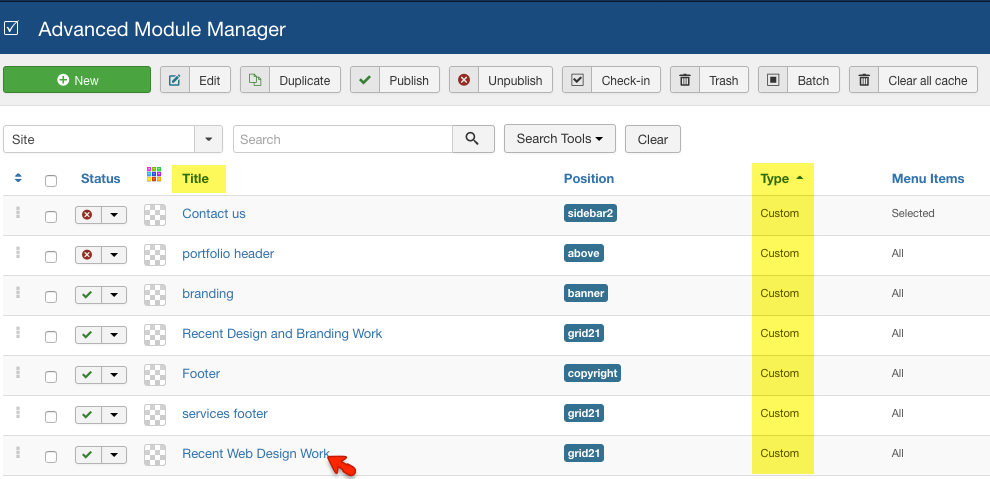 3. You will get an editing menu exactly like the editing menu in K2 Categories and Items. You can select headings, add links, and add new text.



4. Save to keep your changes and continue to make other edits. Save & Close when you are finished.

5. If you'd like to change where on the page this module is displayed or where it is displayed on your website, then please contact Third Sun Support at