Other tips to help you edit and troubleshoot issues on your website.
If you are not seeing your edits appear on the front end (your published website), go back to Joomla (backend) and clean your cache - a small icon at the bottom of the page, then refresh the page on the front end.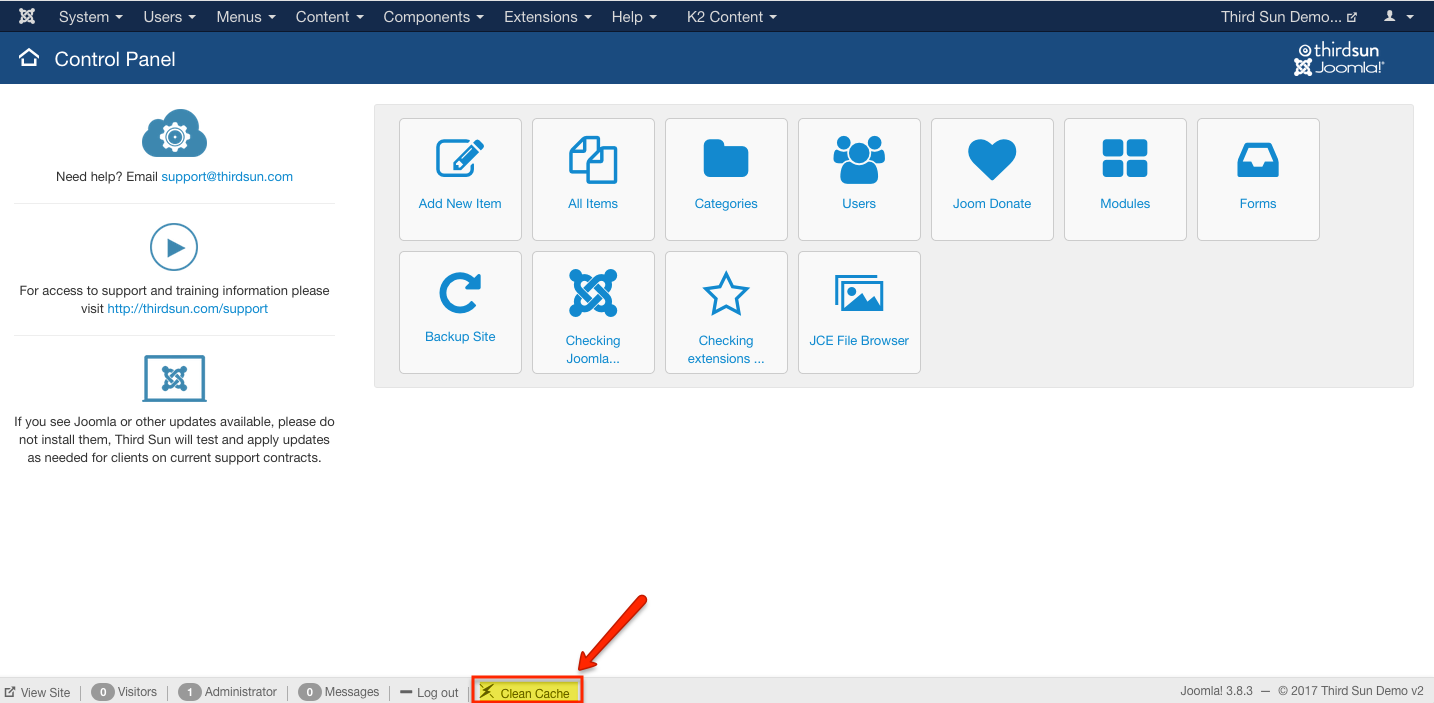 As a Third Sun client you have a shared Dropbox folder where we keep the files relating to your site. If you have questions about Dropbox and how to use it, they have an excellent guide on their site.
If you have specific questions about files, sharing, or Dropbox that aren't covered in their guide please email us at