How Do I Publish A Form On My Site?
Once a form is created, you can view it on the website by embedding it in an item.
To embed it in an existing item (like the form found on our Contact page), open the existing item, place your cursor where you'd like the form to go, and then from the shortcut buttons at the bottom of the content editor* Click Forms and select the form you'd like to embed. You'll now see a code that says "[ forms ID= X ]" . Save and close.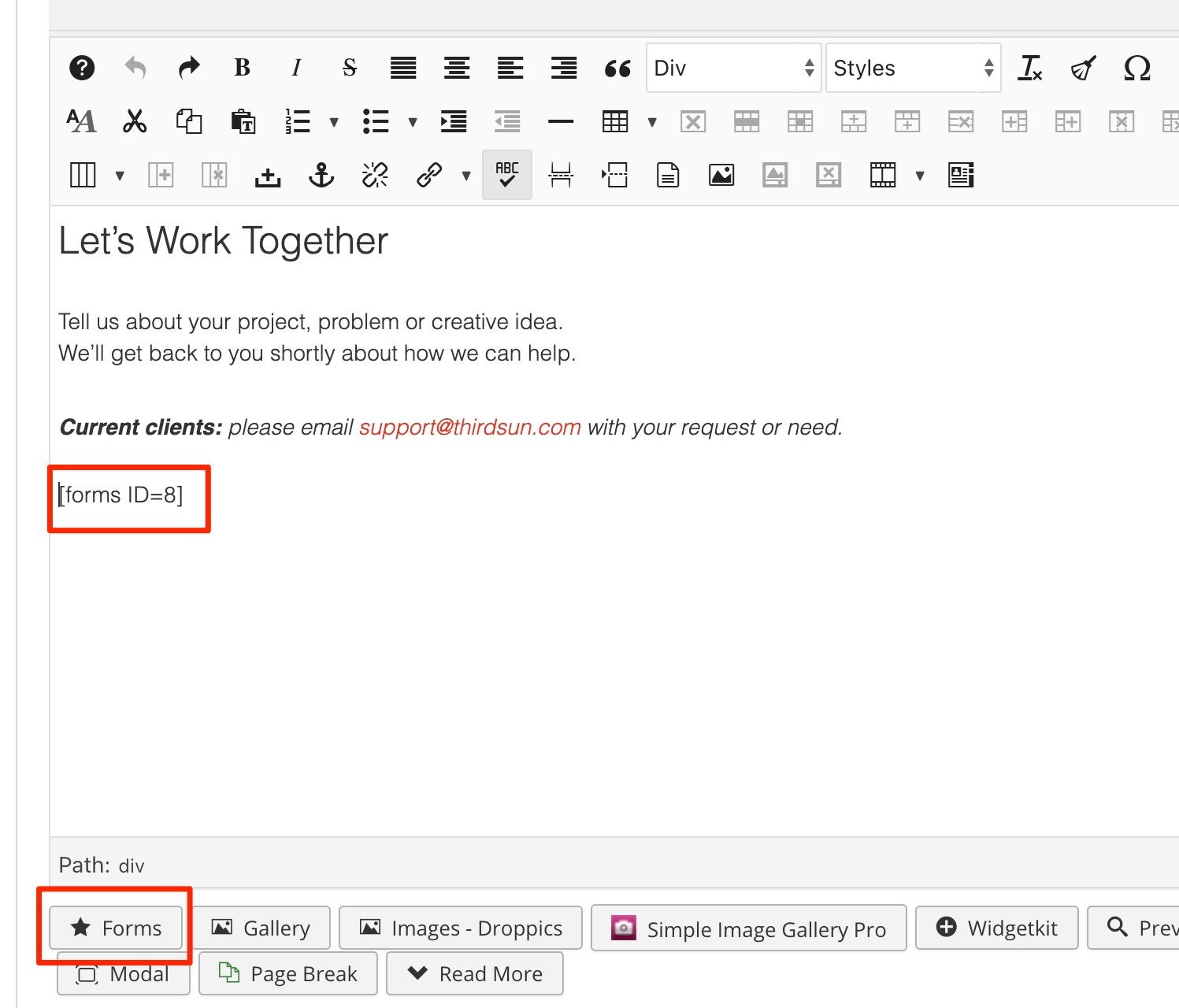 To have a new page that you can link to that is just the form on its own, create a new item. The title can be the form title, then follow the instructions above to embed. If you'd like your form to have an easy to remember link, like "yoursite.com/apply" follow these instructions for creating a hidden menu.
To unpublish a form so it no longer appears on the site, you can unpublish the item, or delete the form code from an item. Or go to Forms and click the eye icon next to the form title. Note: if there are links to the form on your site and you unpublish it, users will get a 404 error message if they click them, so remove any links to the form when unpublishing it.
*Everyone's website is different, so your buttons may look different. if you don't see this button in your editor please contact us to add it.