1. From Payment Form dashboard, select Forms.
2. From Forms, select New.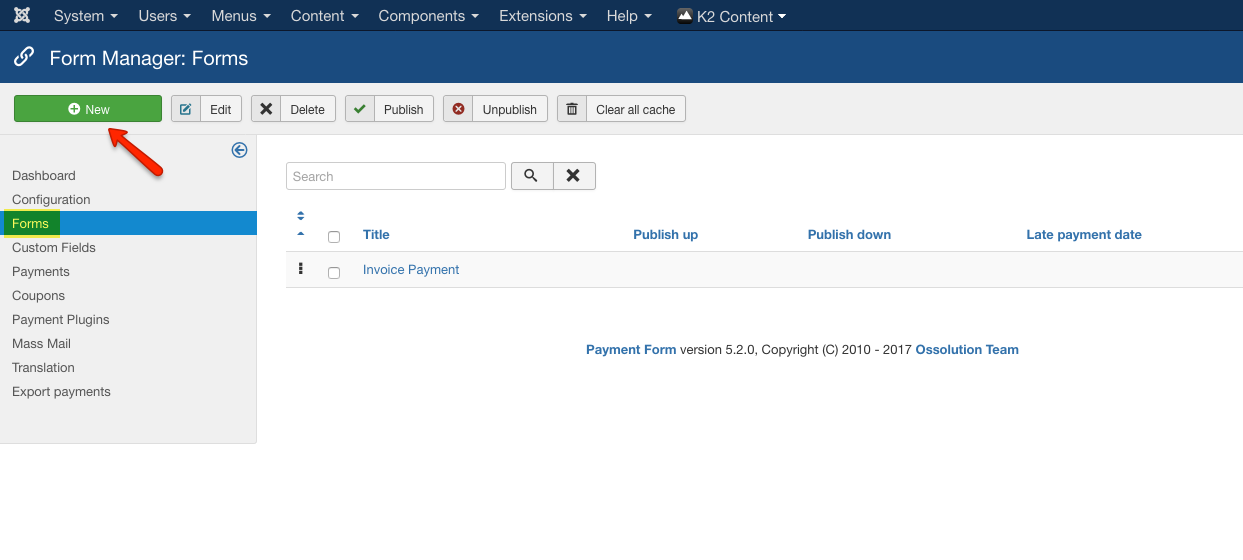 3. Give your form a Title.

You have the option here to notify an Admin by email if they will be different from what you set up in Configuration. The same goes for Messages. Complete these fields here only if you desire them to be different from the defaults set in Configuration.

Lastly, make sure you select Publish. When you're finished, select Save & Close.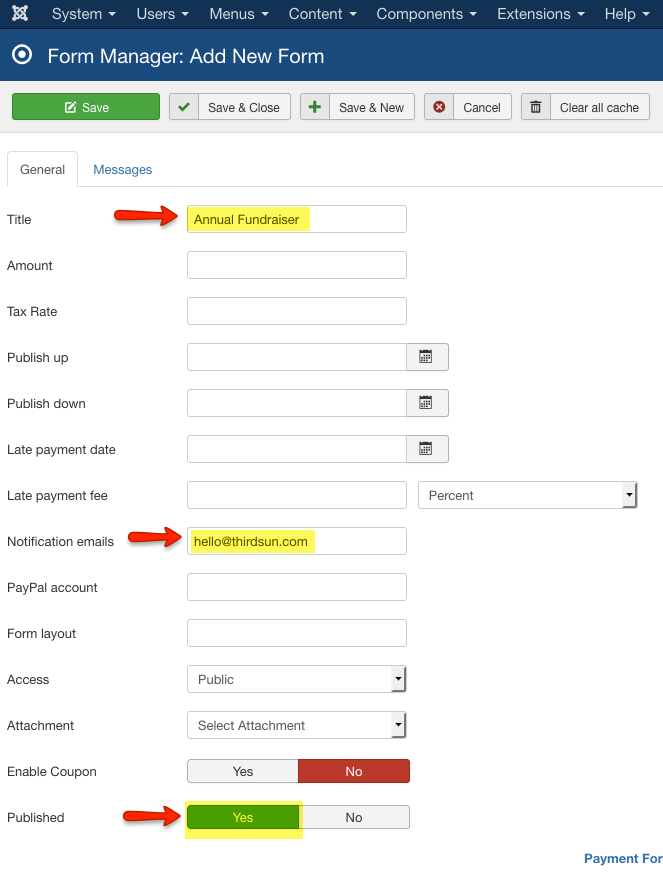 4. Head over to Custom Fields (see left side menu or dashboard) to edit or create new fields that will need to be applied to this form. See Create a Field article.