You can create custom fields and then assign them to a specific form. Make sure to review existing fields to avoid duplication.

1. From Payment Form dashboard, select Custom Fields.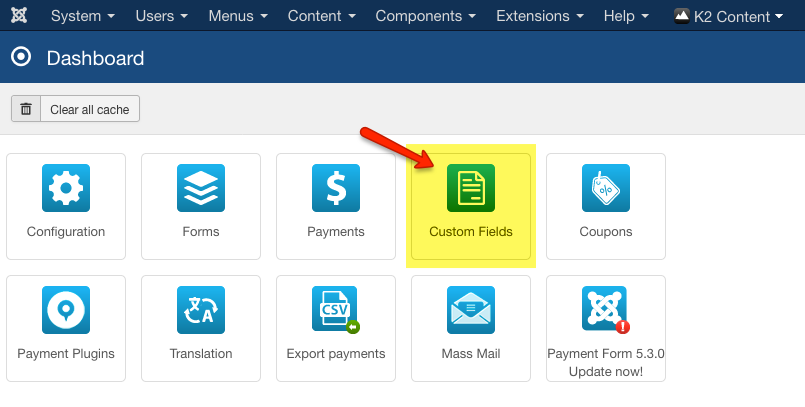 2. From Custom Fields, select the form you're interested in editing from the dropdown Select Form.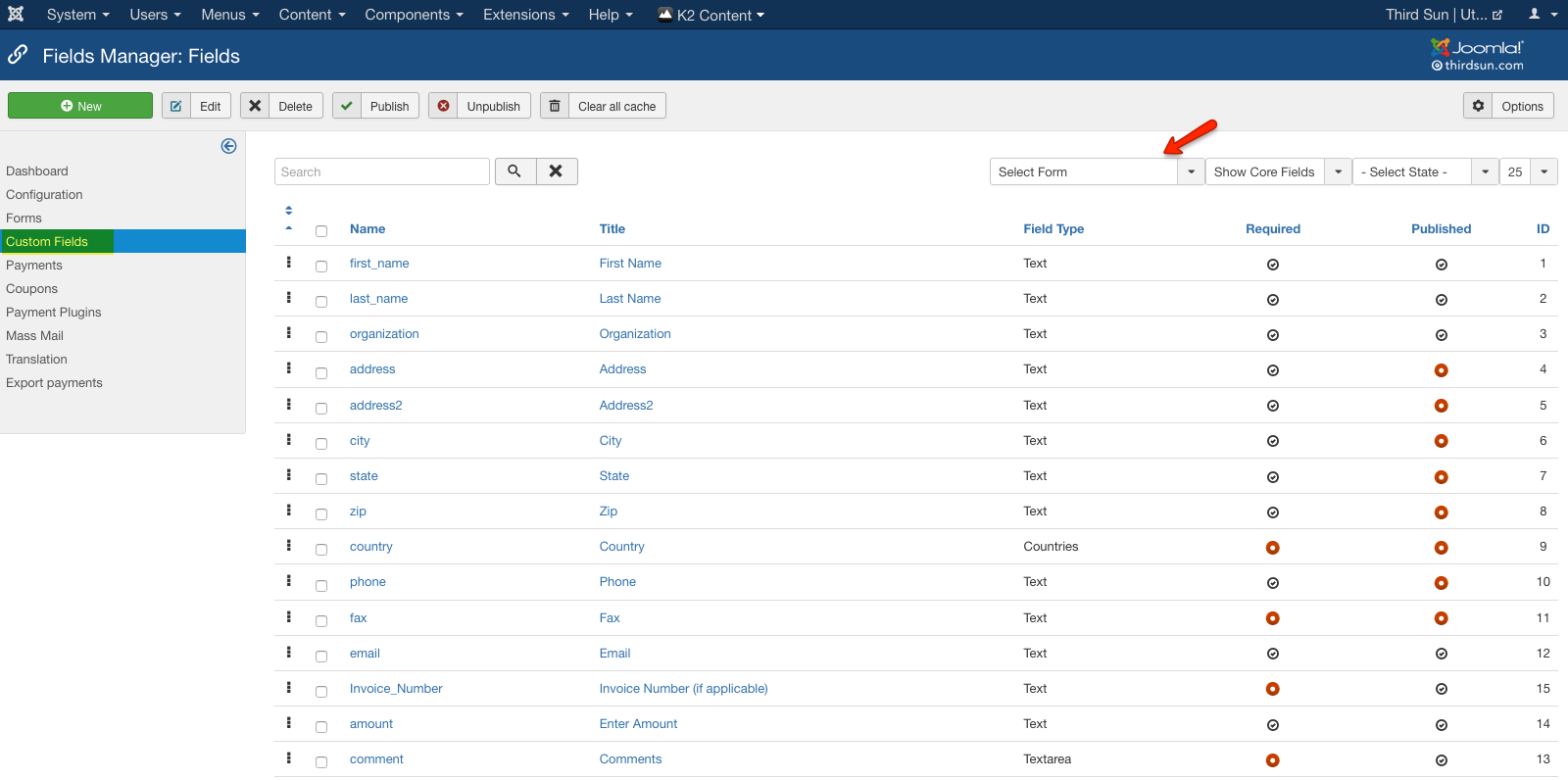 3. From this view you can see all the fields that apply to your particular form, and whether or not they are required and published.
Name: this is for internal reference.

Title: this is what the user sees.

Field Type: there are numerous options, like List or Radio.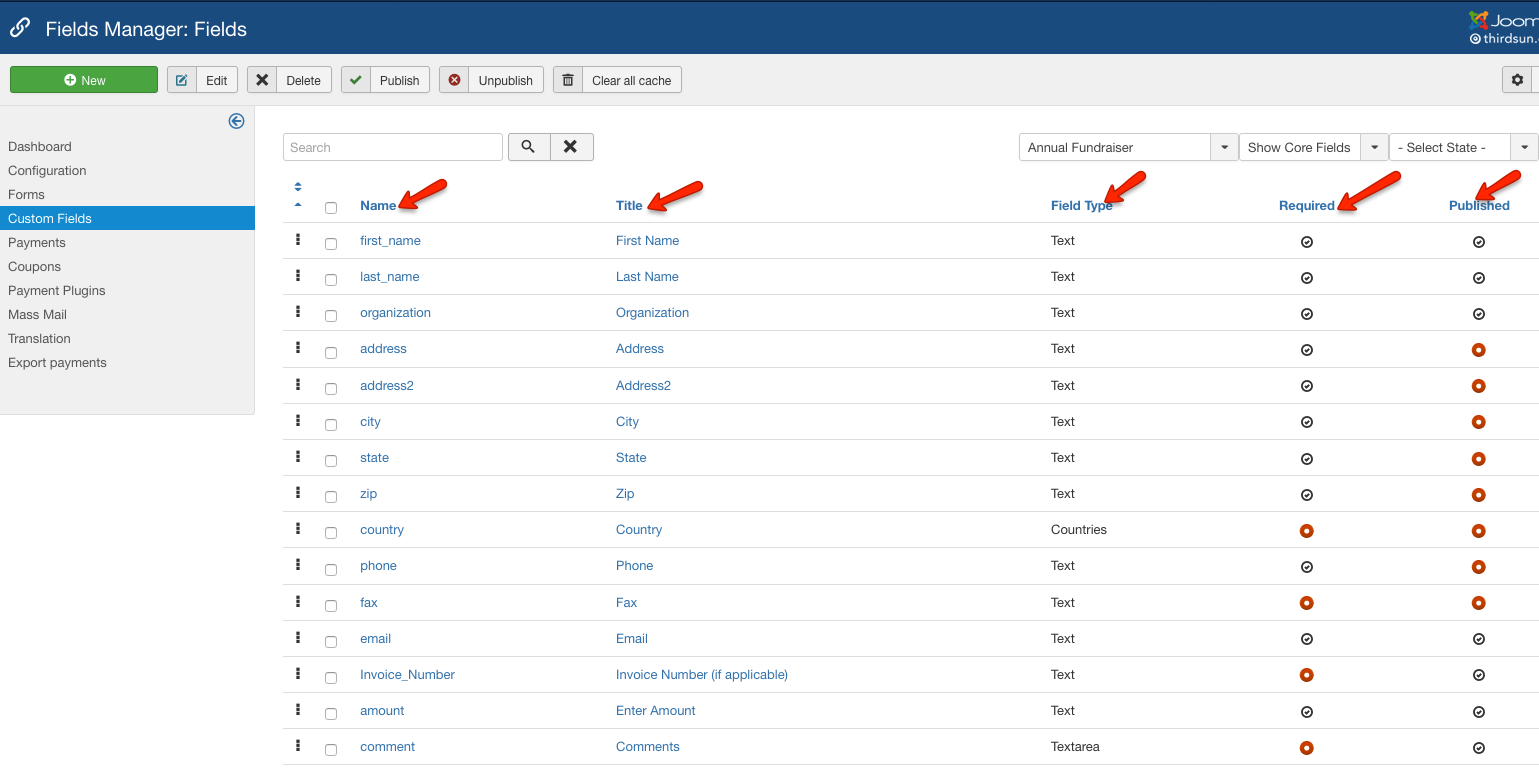 4. To edit an existing field, select and edit fields accordingly. But please note, you will be editing this field for all the other forms it is applied to.

5. You can create a new field by selecting New.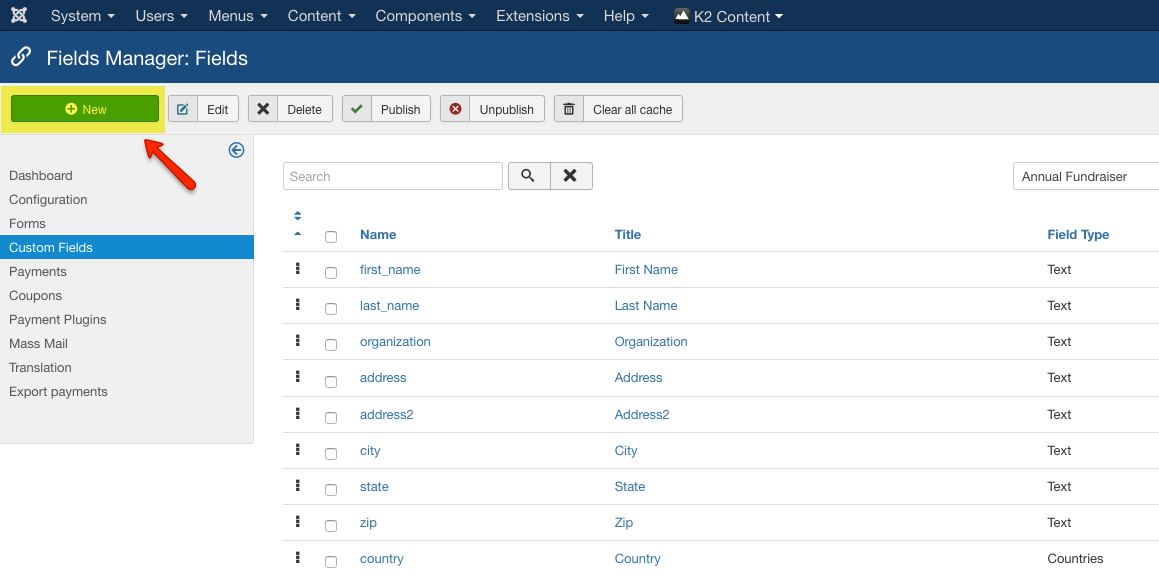 6. Complete the following fields: Form, Name, Title, Field Type, Required, Values if a list of some kind, Published. Save & Close.
Note: If you'd like to set up Fee Field please see Creating a Fee Field article.