Using Hidden Menus for Shorter URLs
Sometimes you have a page on your site that has a long link that you'd like to shorten. This is handy when you want something short and snappy to refer to like in a flyer, or just for an easier time remembering frequently used URLs like donation pages or online shops.
For example, we have a portfolio page on our side project, the Utah Ale Trail, because it's in our Work category on our site the URL is https://thirdsun.com/work/utah-ale-trail. If we want to type that quickly to share in an email or tell a friend about it, that URL is a little long. To shorten it, we create what's called a Hidden Menu item. Here's how:
1. From your top navigation bar select Menus > Hidden > Add New Menu Item.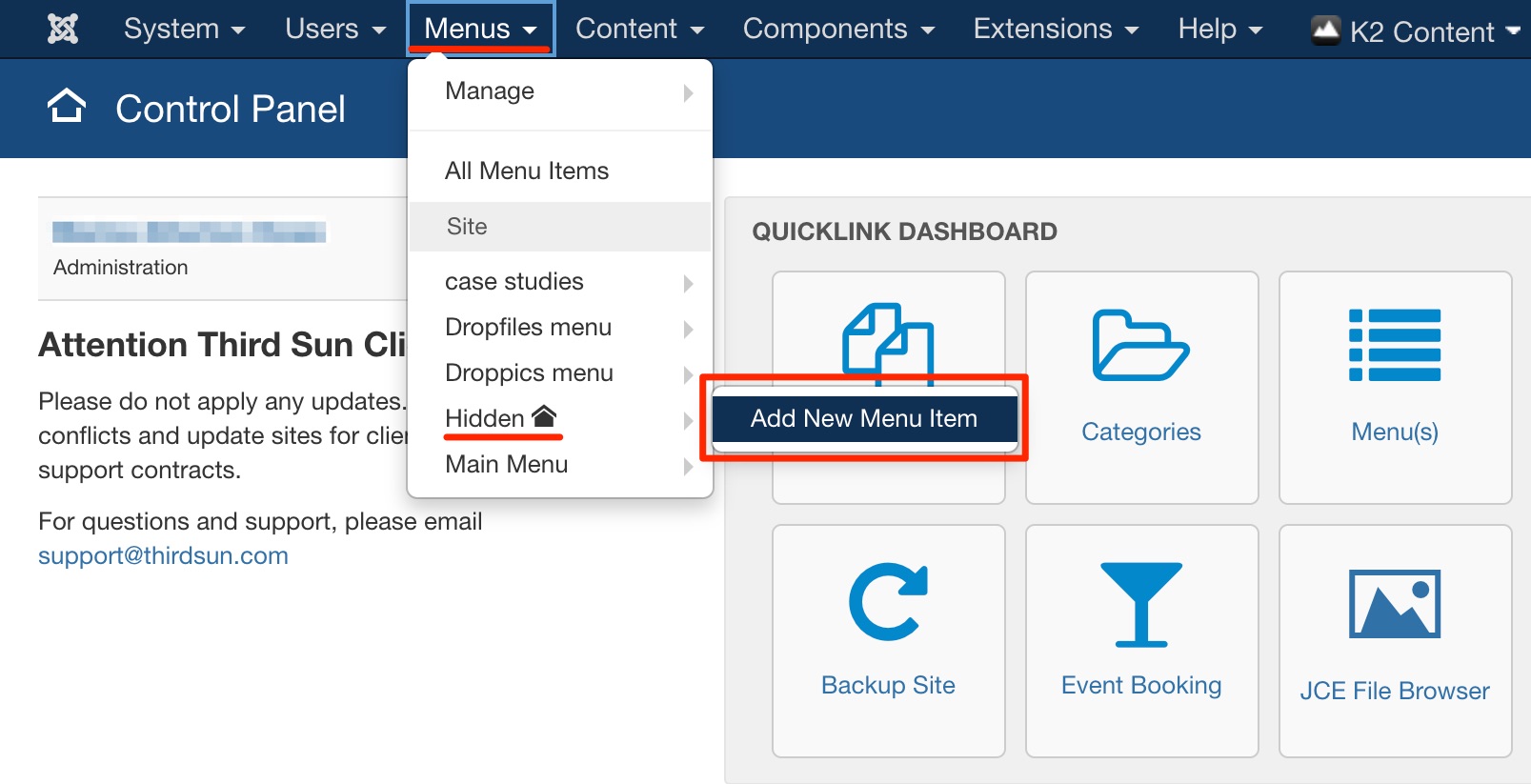 2. The next steps are almost identical to steps 2-4 outlined here: https://thirdsun.com/help-docs/editing-menus-and-navigation/adding-to-a-menu-from-the-menu-manager, but you need to add a Title Alias that should be the same as the new short URL ending you'd like. In our case we want the new URL to end /beer, so the title alias is "Beer". URLs should only contain letters, numbers or dashes. Follow the rest of steps 2-4 as outlined in the link above to select your desired Item.
3. Once your item is selected, you don't need to follow any more steps from that page. In our case we selected the Item "Utah Ale Trail". Your page should look similar to this: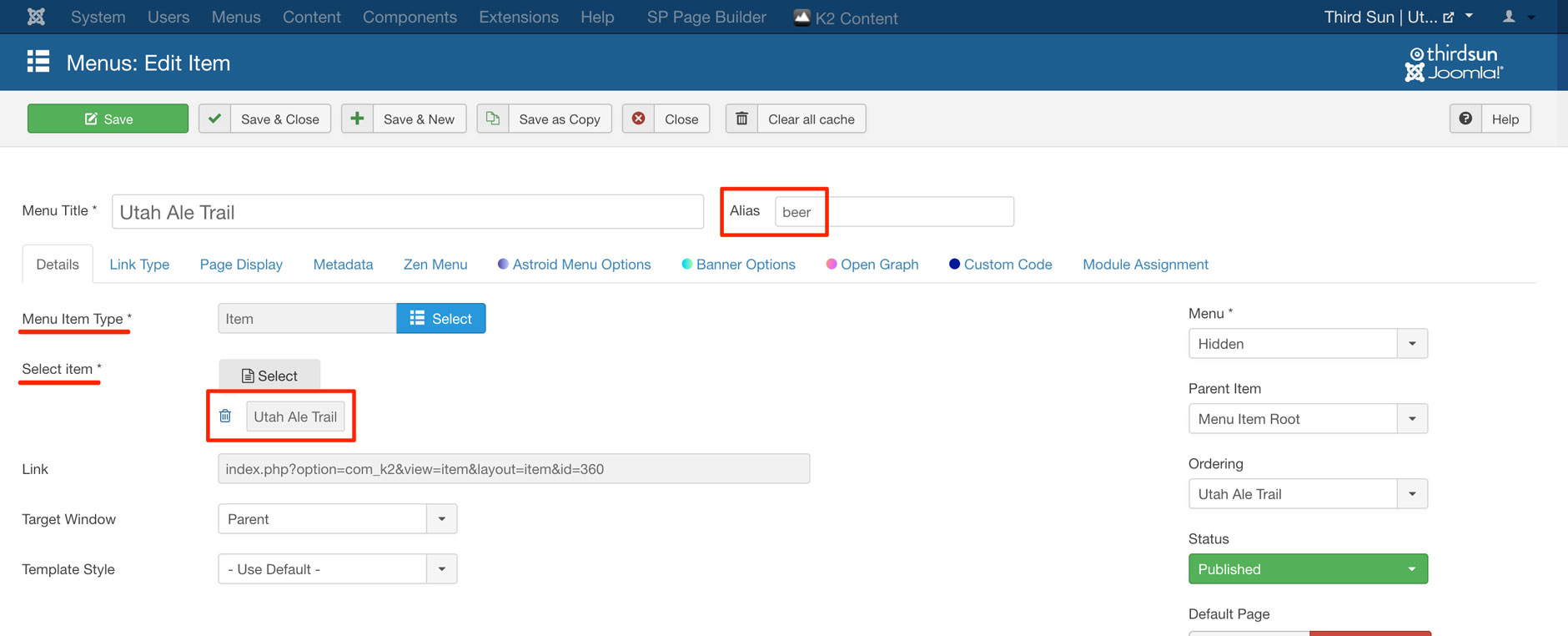 4. Once you've got your Item selected, Save and Close. You'll return to the main Hidden Menus screen, and should see a message at the top in a green box that says "Message: Menu item saved."
5. Try out your new URL! It will be your main website address followed by a / and then the title of your Hidden Menu item, so we'd type in www.thirdsun.com/beer, and voila — a shorter URL for sharing our page!