Adding to a Menu From the Menu Manager
While we don't recommend changing menu items often, or adding/removing tons, sometimes adding to a menu is necessary. Here's how to add them using the Menu Manager. You can only add things to a menu (like Items) that are already created, so once they are created you can follow the steps below.
1. Navigate to the Menu Manager from your Control Panel by clicking the Menus shortcut button (if you have one), or selecting Menus from the top navigation bar.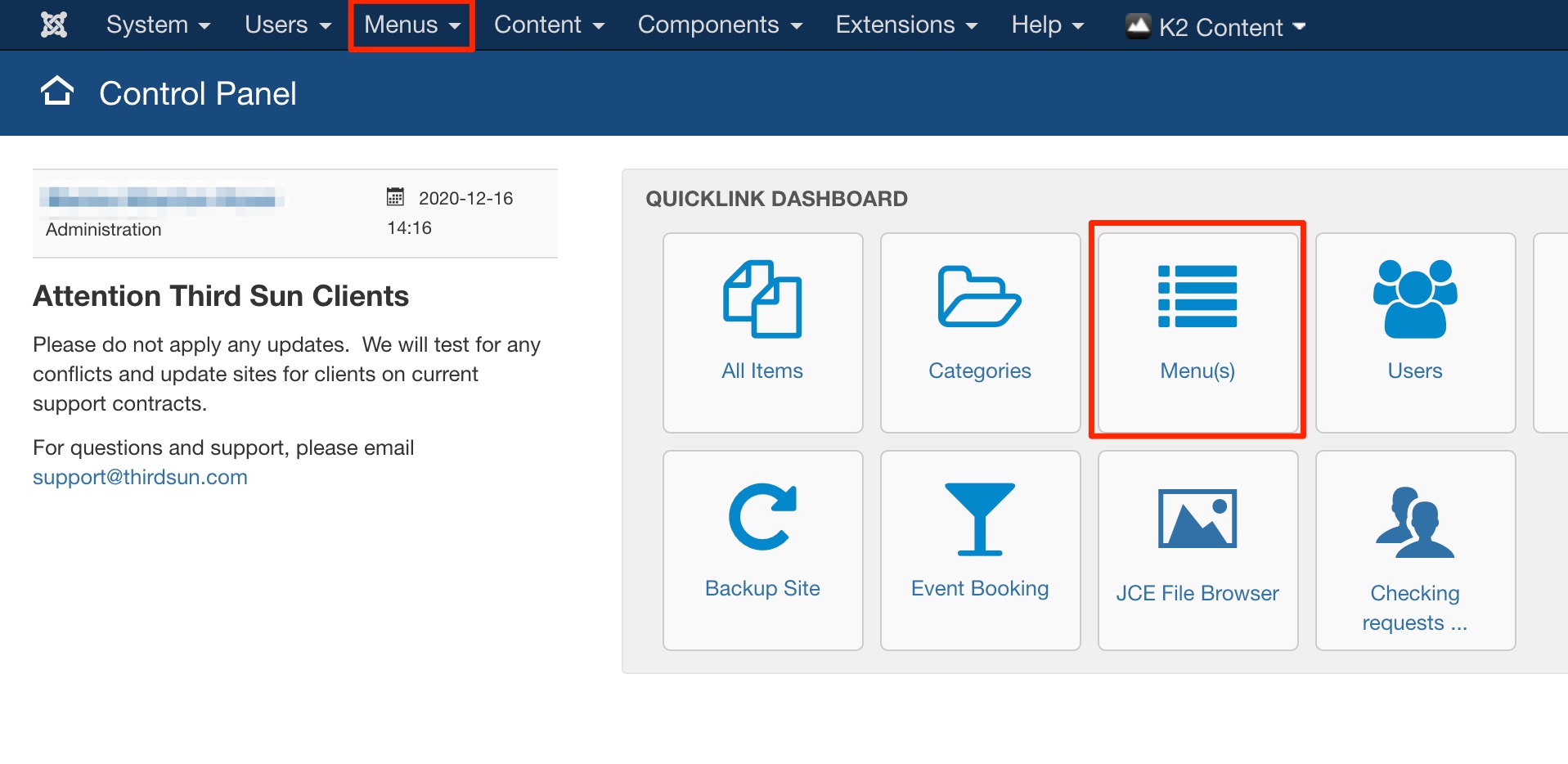 2. From the Menus page, click the green 'New' button in the top left corner. Then a page will open where you can add details for the new menu item you're adding. Add a Title, oftentimes this is the same title as the page you're adding like "Who We Are" or "Contact Us". You don't need to add a Title Alias -- these are created automatically. Next, where it says 'Menu Item Type' click 'Select'. You'll see a popup like this: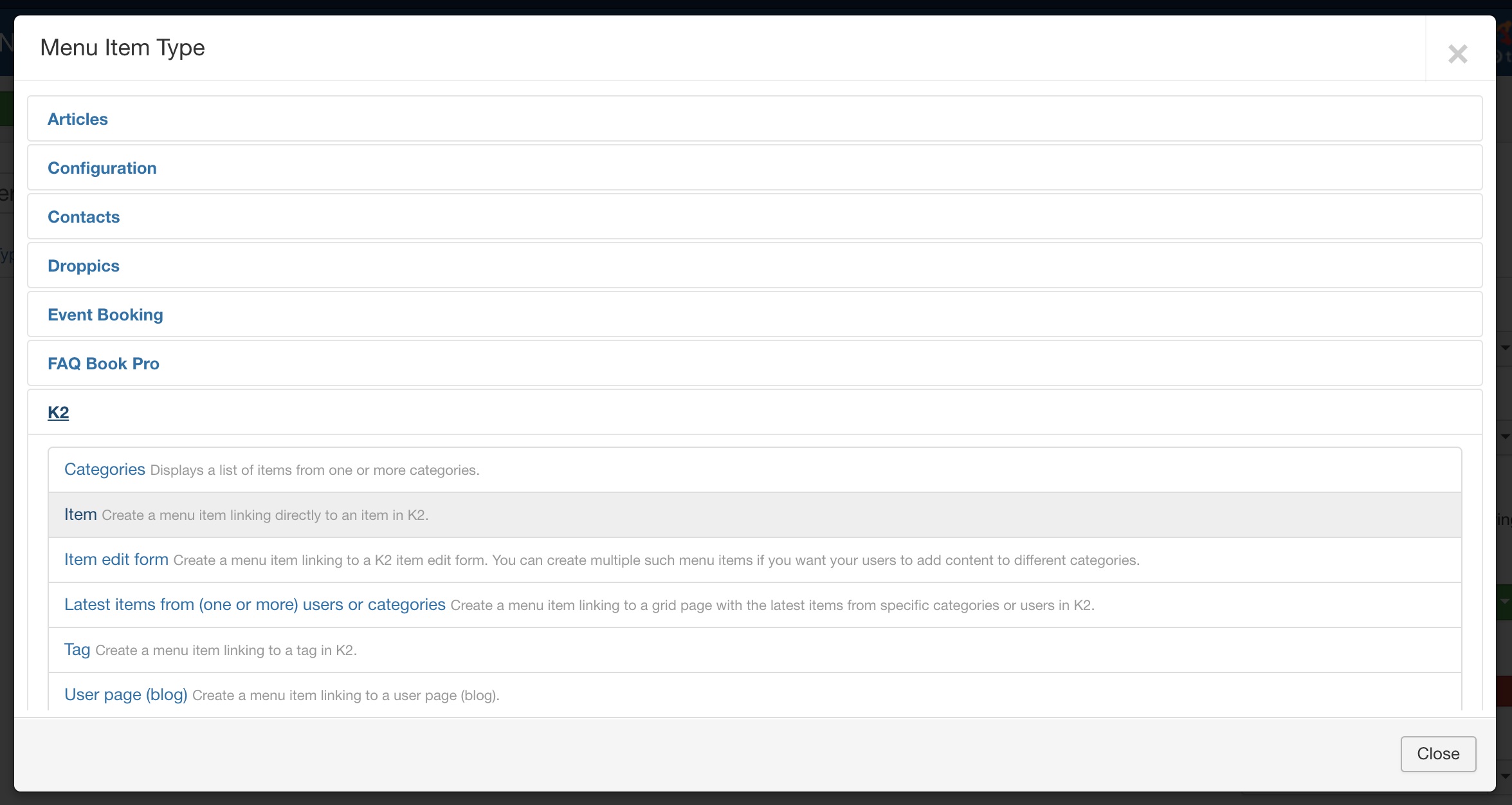 3. Most often you will be adding a K2 Item, so the next steps are for adding a K2 Item. Click 'K2', and then click 'Item'. You'll now have the option to Select Item: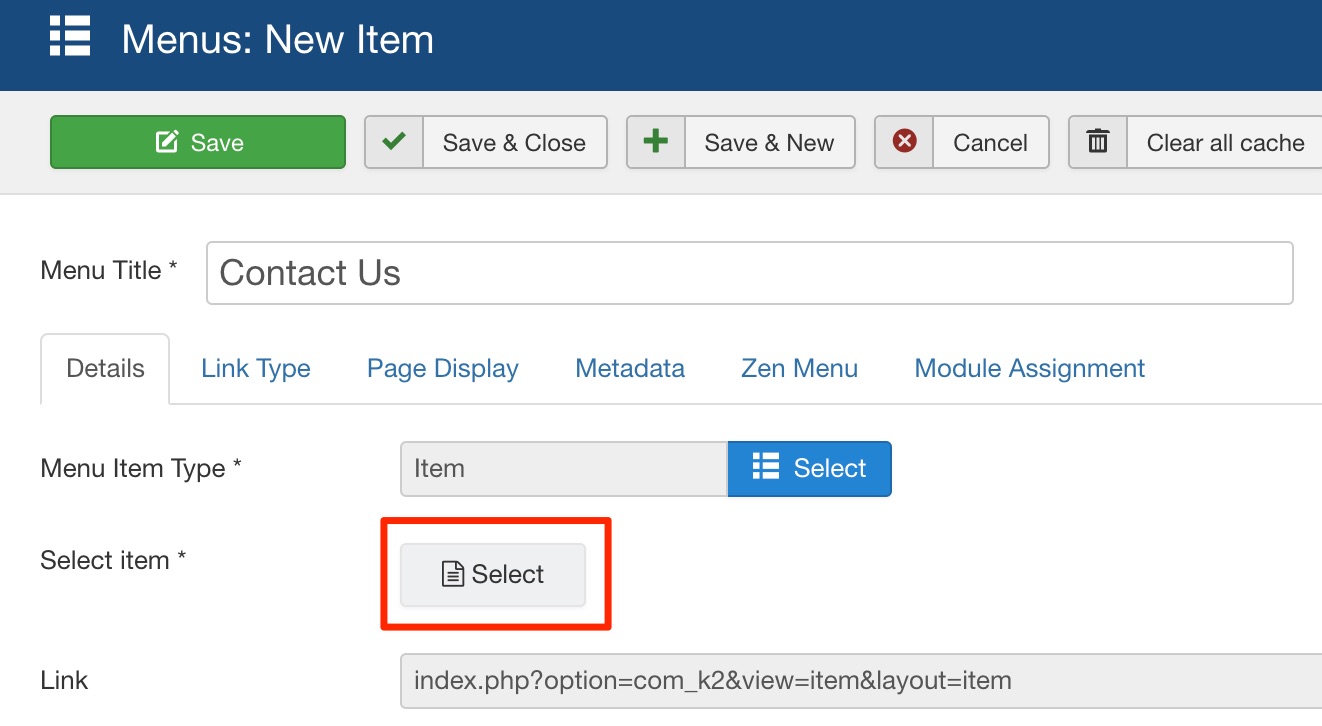 4. Then you can use the search box or Select category to find the correct Item. Once you've found it, click on it:

5. Then, lastly you'll select where you want this menu to appear, in this case we want 'Contact Us' to appear in the dropdown menu under About on our Main Menu. So, we make sure the Main Menu is selected, then select 'About' as the Parent Item:

Here's a diagram showing an example of how it looks on a site once saved, you can see 'Contact Us' was added under 'About':

If you don't want your item to go underneath another Main Menu item, and would like it to be a Main Menu item itself (like Donate) then select 'Main Menu' as the Parent Item.
6. Save and Close to finish.