Campaigns are helpful if you desire any of the following:
Variations in fields of your various donation forms.

Variations in appearance of your various donation forms.

Keep track of donations based on campaign.

Have a short-term fundraising campaign.
For example, you have one donation form where you process memberships and other form where you process legacy gifts. You will likely need to have variations in fields and intro text.
To Create a Campaign
1. From the JoomDonate dashboard select Campaigns.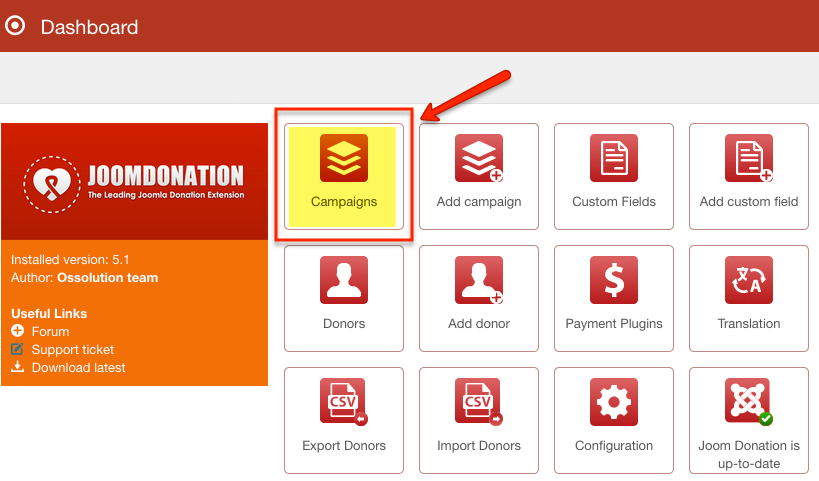 2. Select New.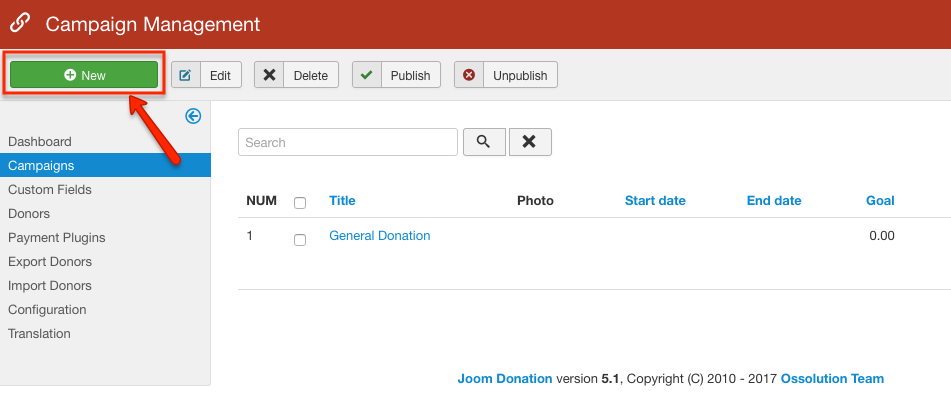 3. Under the General tab make sure to address the following:
Title

Single and/or Reoccurring donations

Published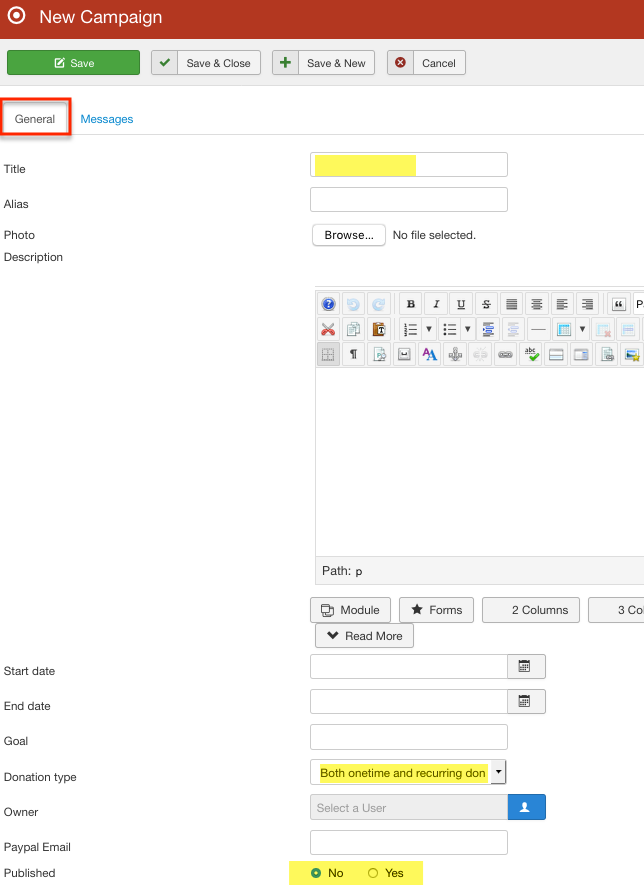 4. Under the Messages tab make sure to address the following:
list donation amounts

list any associated text
If you plan to have this Campaign's messages differ from the messages you have set up in Configuration you will need to create your new ones here. Scroll down to see your various message options. The configuration messages act as your default messages, so leave the Campaign's messages blank if the default messages are sufficient for your campaign.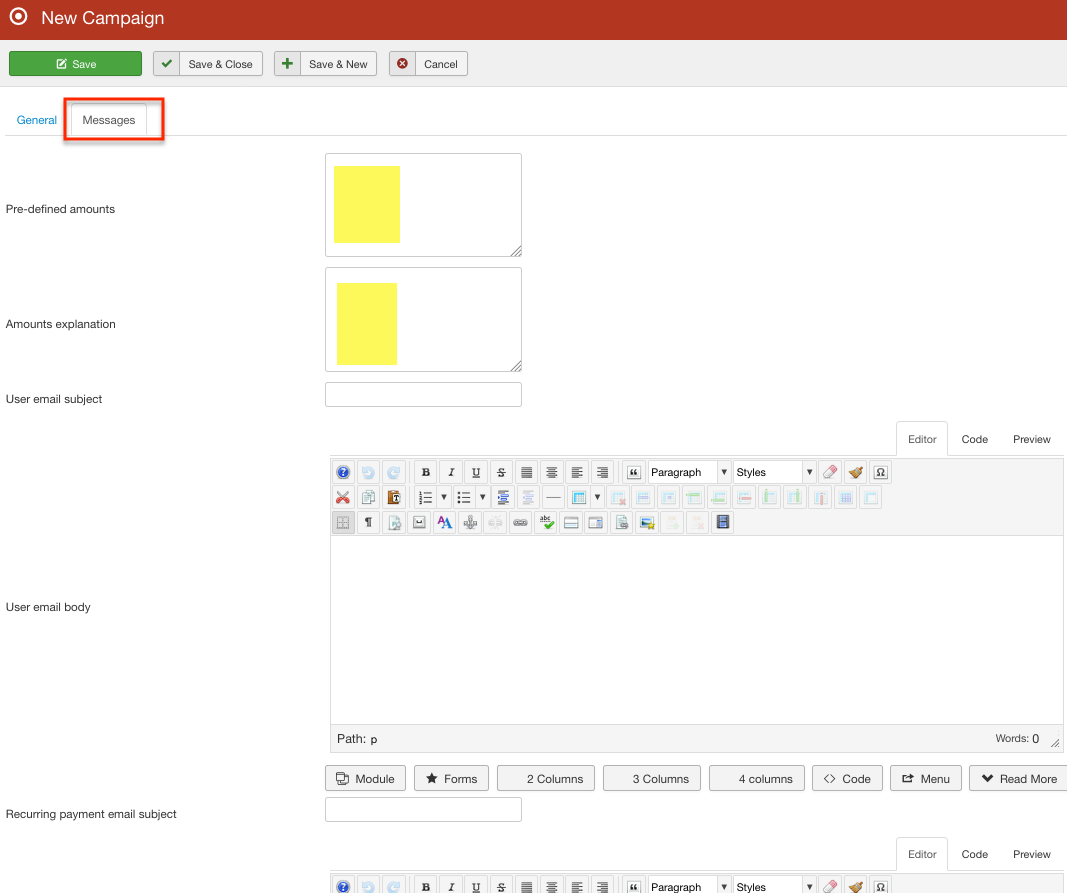 5. Save & Close. You can assign a specific campaign when you edit a donation form in JoomDonate.