Edit Admin and User Email Messages
Do you need to change who gets notified when your website processes a donation? Would you like to edit the confirmation email the User receives?
1. Go to JoomDonate via your Control Panel.

2. From the JoomDonate dashboard, select Configuration.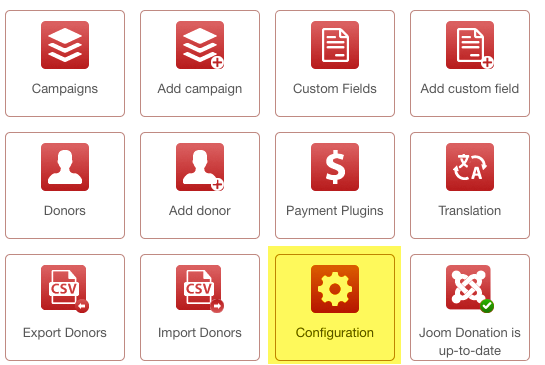 3. From Configuration, tab to Emails & Messages. Here you can edit the From Name and From Email the user sees and who is notified when a donation is completed.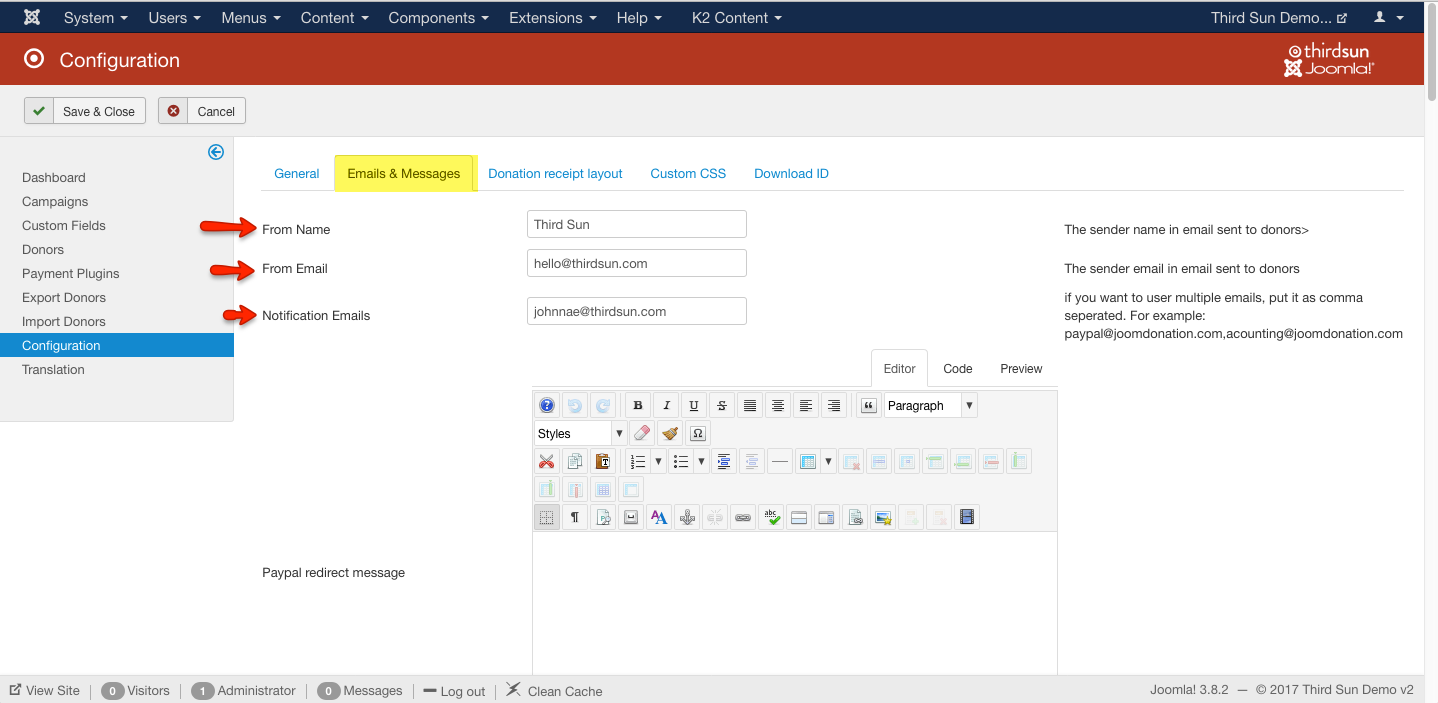 NOTE: Configuration controls emails and messages for all of your Campaigns (donation forms). If you'd like to adjust these settings for a specific Campaign, go to Campaigns, select, tab to Messages.