Control Panel or Dashboard
When you log in to your website's backend you will arrive at your Control Panel, also known as Dashboard. There you will find shortcut icons leading to your most frequently used features of your website.

Note: each website is custom built, so the shortcuts will vary from site to site, but your Control Panel will look similar to this: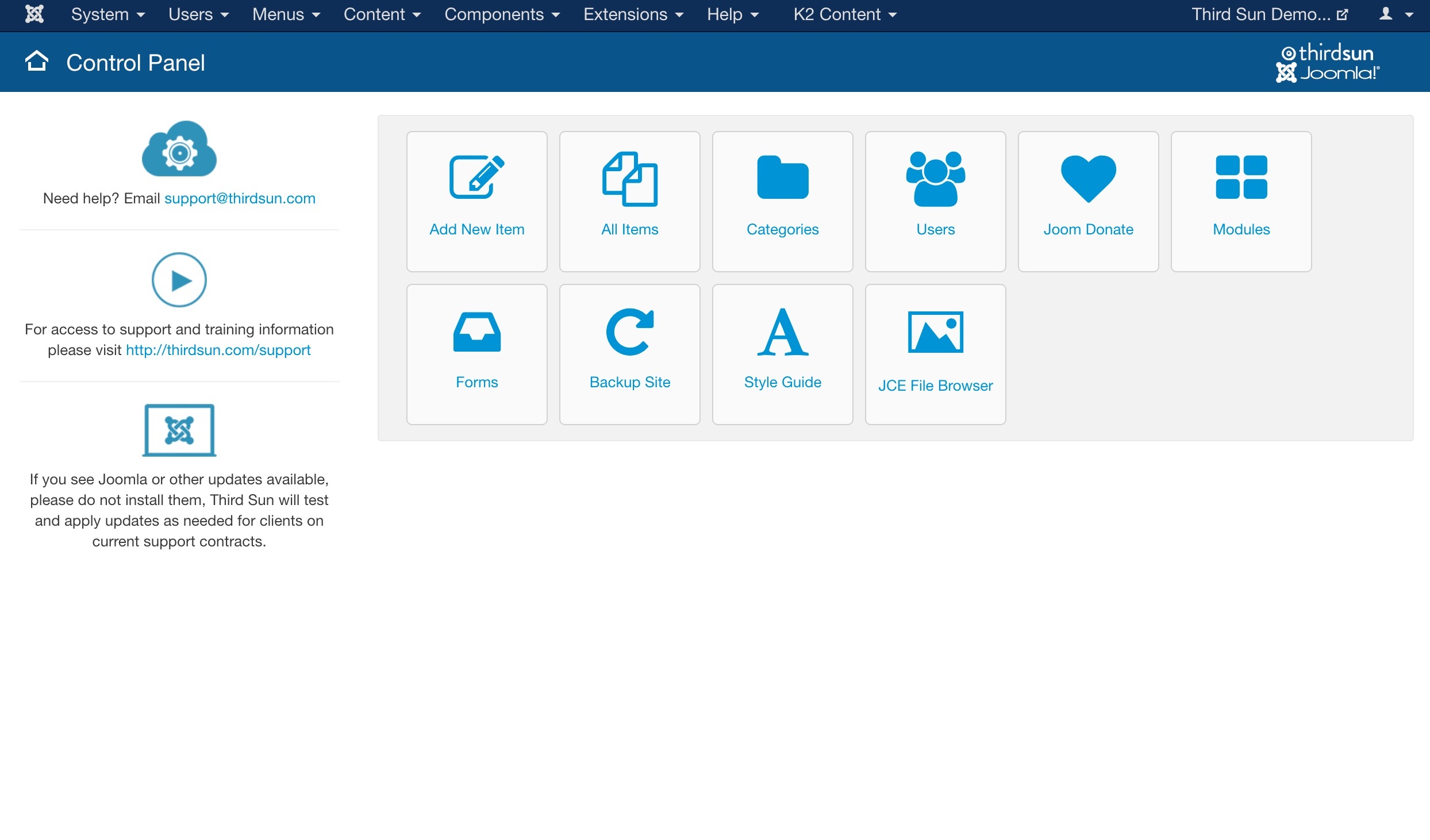 As you navigate in Joomla, remember you can always click on the Joomla icon in the upper left corner from any screen to return the Control Panel.