Do you want to send an email to all the registrants?
You can instantly send an email message to everyone who registered for a particular Event.
1. From the Event Booking dashboard, select Mass Mail.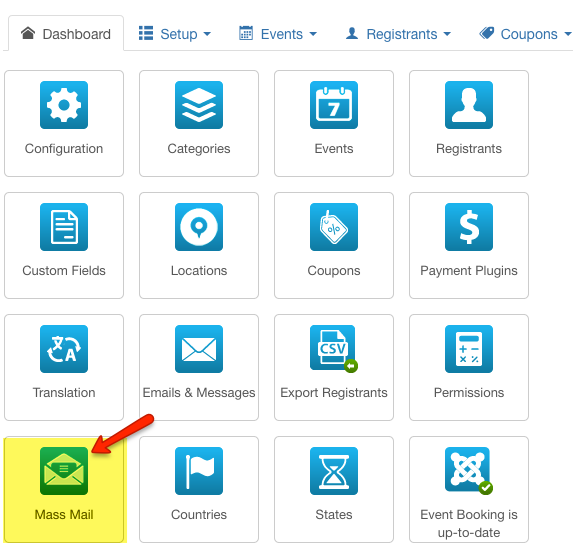 2. Here you will need to (1) select the event the message is pertaining to, (2) complete the subject line, and (3) complete the email body.

Note: You can add tags to both the subject line and email body.

Once you click on Send Mails, the email message will be sent to all the people registered for the selected event. There is no "undo," so use with caution.