If you plan to host an event at a specific location more than once or if having a map in the event details is important, you will want to set up a Location in Event Booking.
1. From Event Booking dashboard select Locations.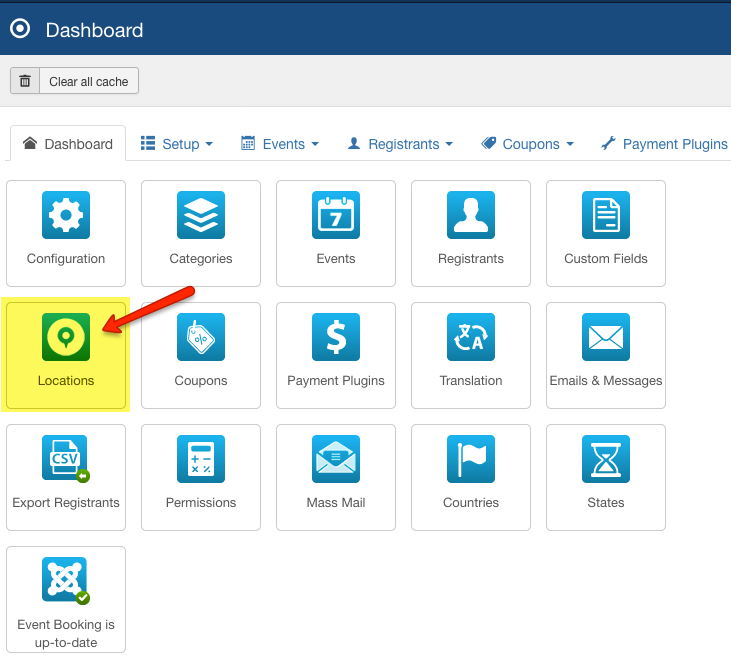 2. From Locations (under Set Up) select New.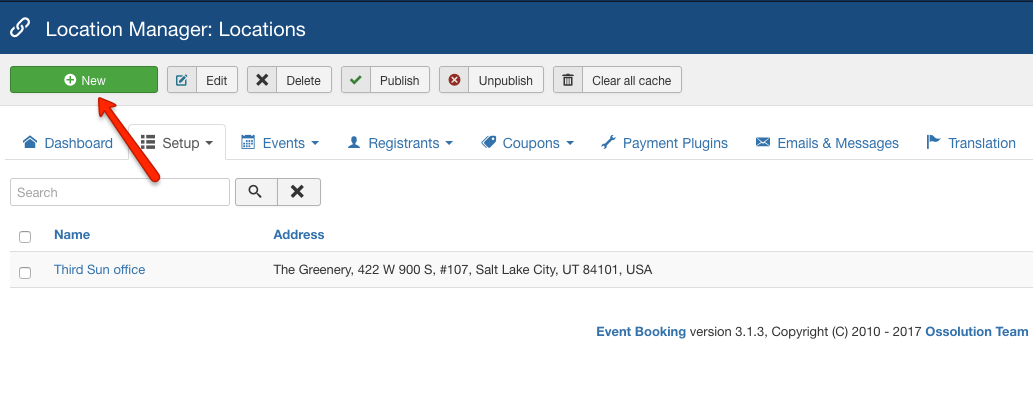 3. In Location area you will need to enter a Title and Address. Note that the address will populate, select from the entries below. You can add a description (or more information) if desired.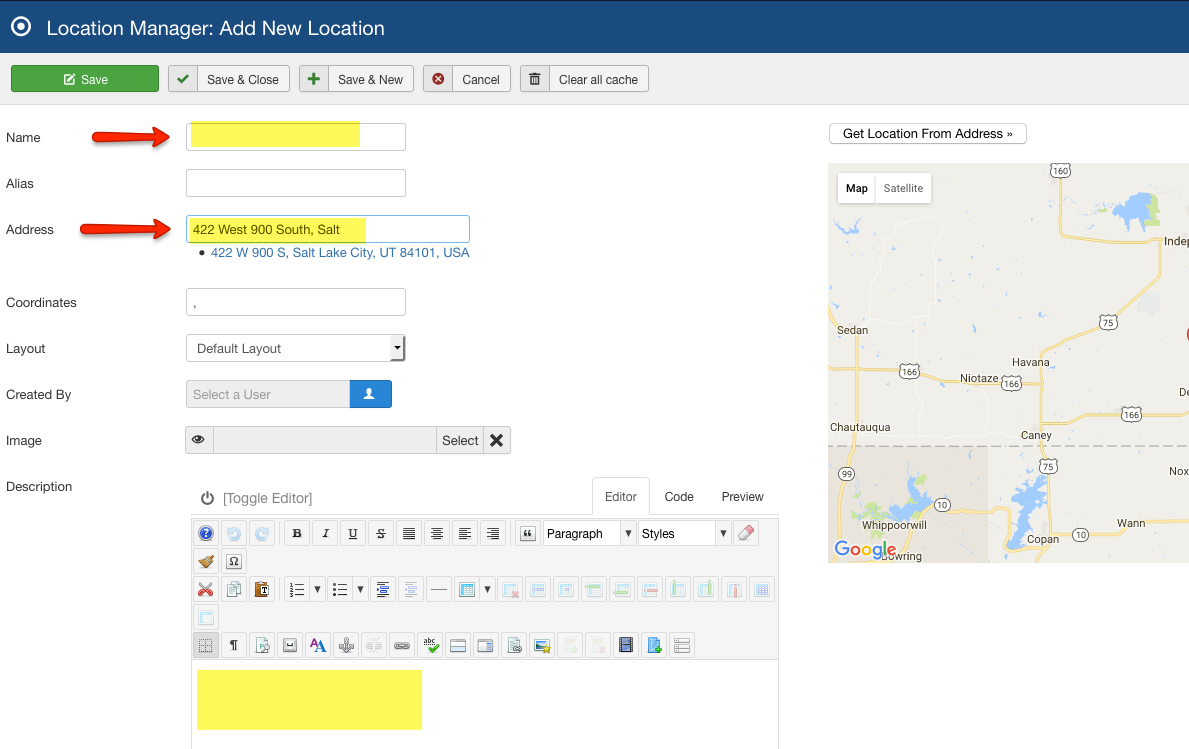 4. After you completed the essential fields to create your new location, Save & Close. Now when you create a event your new location will appear in the dropdown under Location.