Your footer is likely a custom module but keep in mind there may be one, two, or three modules that make up your footer.

1. Go to Modules via Control Panel (or under Extensions > Module Manager).



2. In the search box enter "footer" and click magnifying glass/search icon. Select "footer". *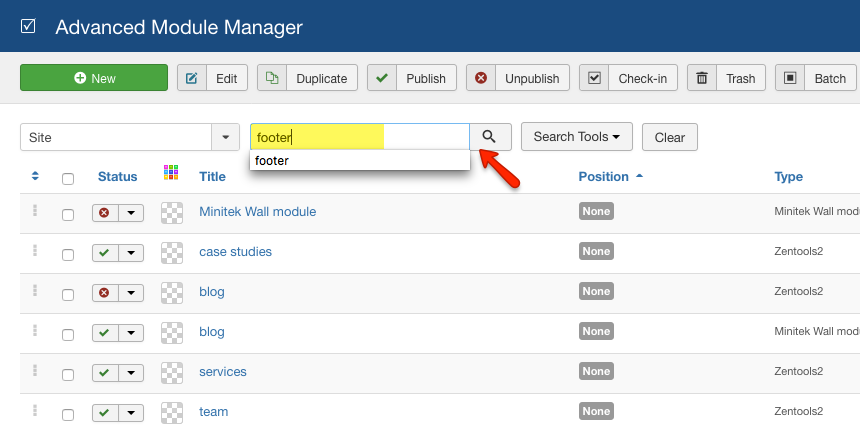 3. Edit the text as you would with a K2 item. Take care not to add to much or delete any essential info (like enews sign-up forms, if they are in the footer).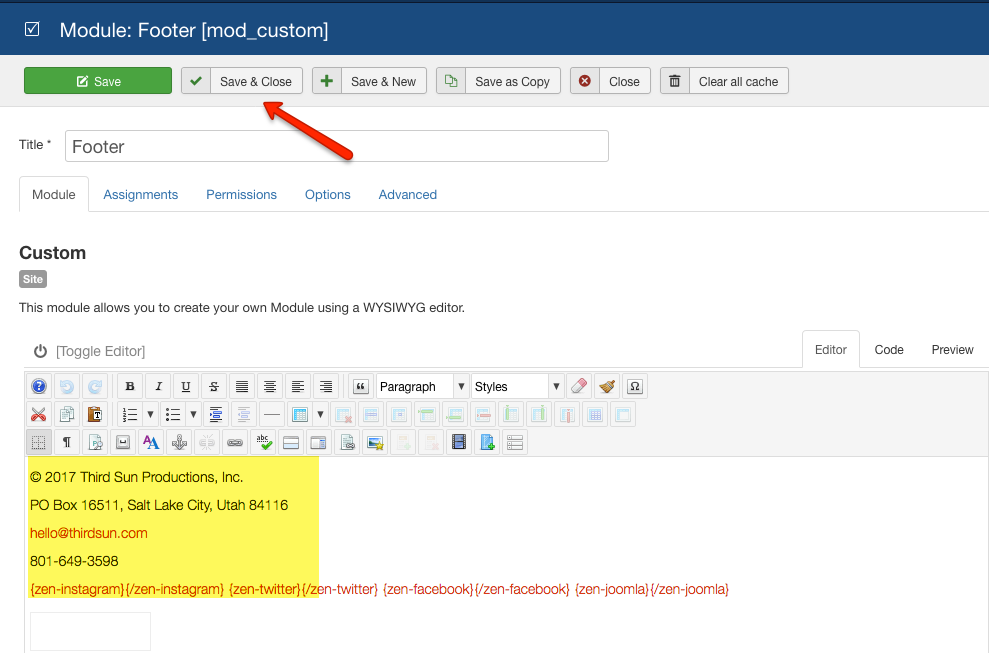 4. Save & Close.
*If you cannot locate your footer module, contact us! It may not be called Footer, some have other names like Copyright.