Editing Custom-Type Modules
If you feel comfortable and confident with your website editing abilities, you can edit Custom Modules the same way you edit content in K2 Categories and Items. These are big ifs, so when in doubt, please reach out to us with help editing any modules.

To find your Custom Modules, go to modules and from there you can sort by Type.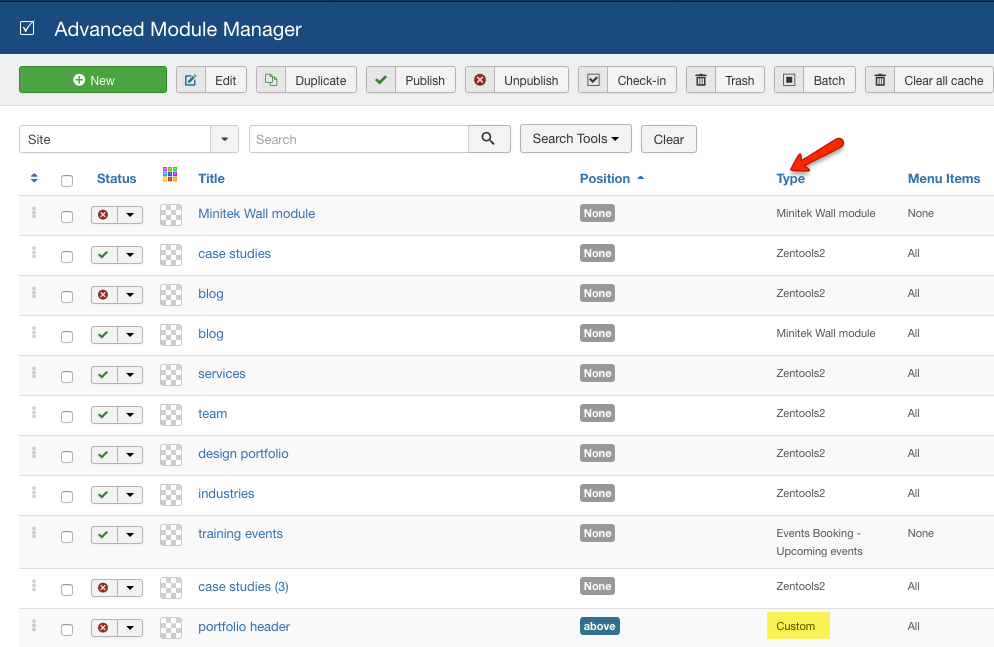 Select the title of the module you'd like to edit.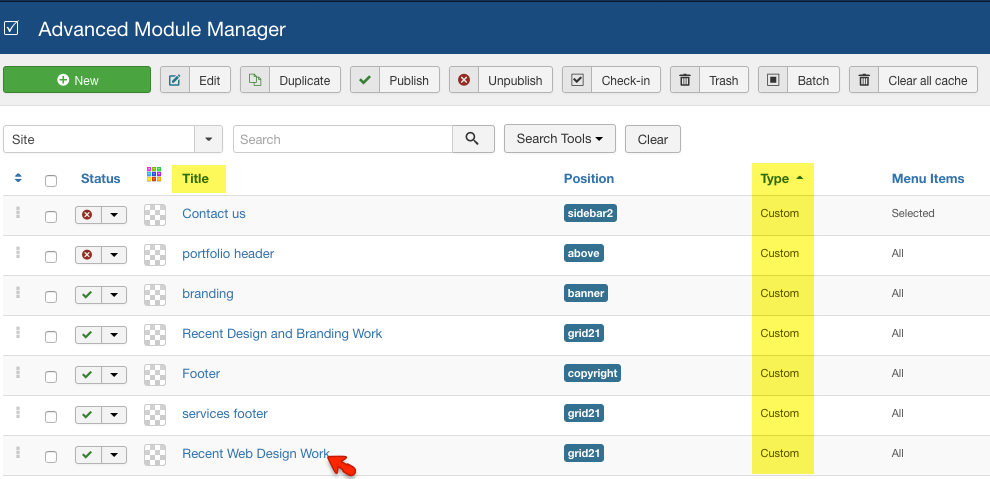 You will get a content editor exactly like the editor in K2 Categories and Items. You can select headings, add links, and add new text.


Save to keep your changes and continue to make other edits. Save & Close when you are finished. The module will now display with your edits on the front end of your website.

5. If you'd like to change where on the page or where on your site this module is displayed, or if you need additional help, please contact Third Sun Support at support@thirdsun.com