1. Post your video to YouTube, Vimeo, or some other online video hosting.

2. Copy the video number and insert it into a new paragraph in the body your Item.
3. You can place a video anywhere in the body of an Item by inserting the following syntax: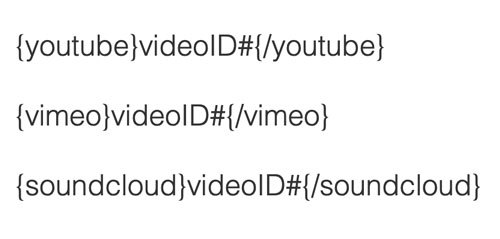 The same format applies for any other online video hosting service, etc.
4. Save & Close.

5. Review on your published website.

If this does not work please contact support@thirdsun.com we may have to add a module to your site.