We love it when a great client comes back to us with new projects — and Giv Group is a perfect example of a client we are pleased to team up with. They are big idea people working outside the box to improve our communities and re-envision, reimagine, and rebuild the possibilities for how we live, work, eat, and play.
Giv Group originally came to us in 2019 to develop branding and a website for what would become Pragmatists for Clean Air. Since then we've gone on to work together on branding and name consulting for their Weber Commons project that's in the works, and we redesigned their main Giv Group website as well, merging two sites that represented the two branches of their development work — nonprofit and for-profit.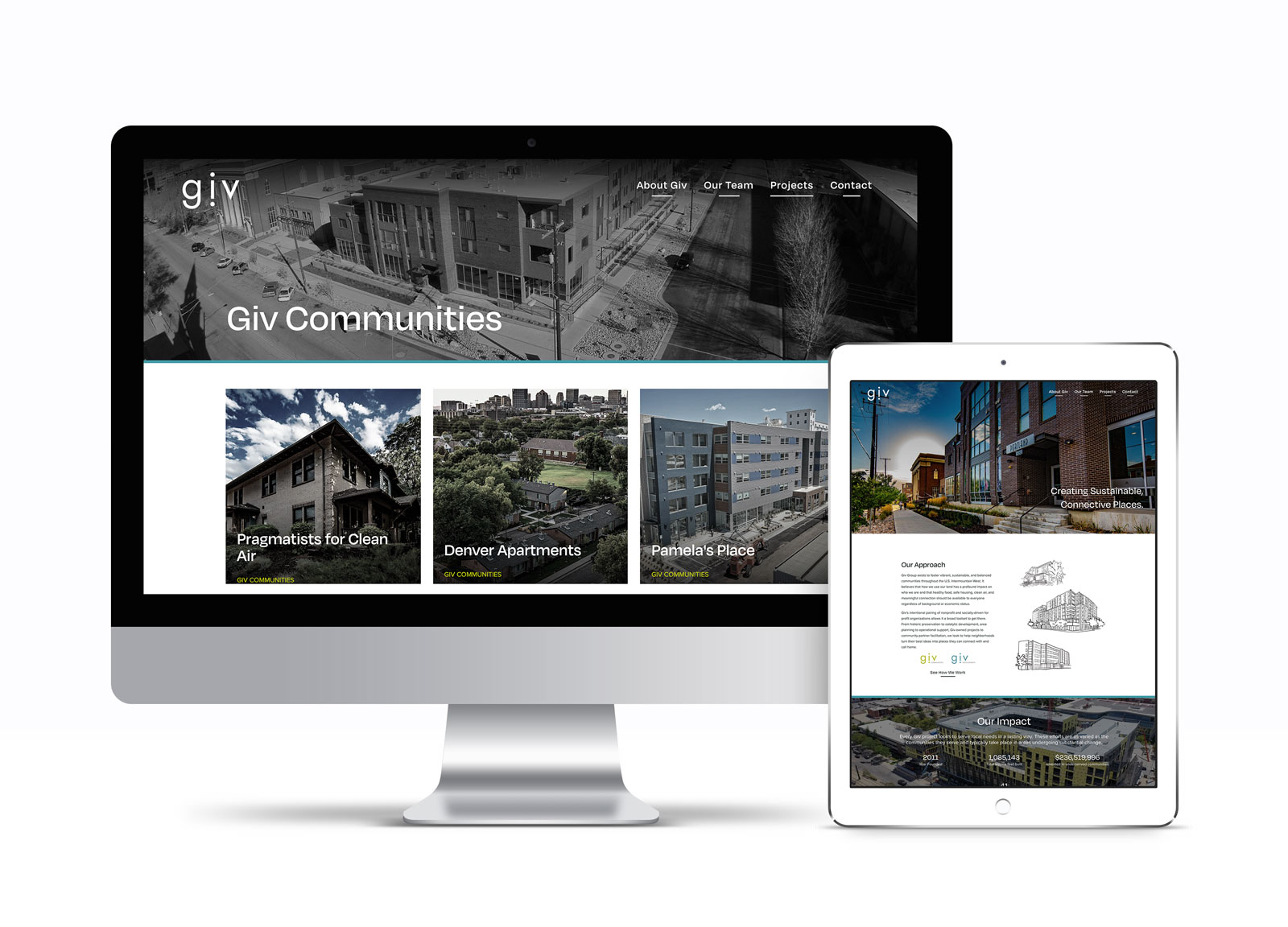 Recently Giv Group came to us needing a quick turnaround to create branding and a compact one-page website for their new Citizens West development. Working together previously made the shortened timeline easier because our teams already know each other well, and the trust and understanding that comes with an established relationship made the process a breeze. It's a gift to come into a project already knowing how they work and communicate, what kind of things they like, and what sort of feedback to expect.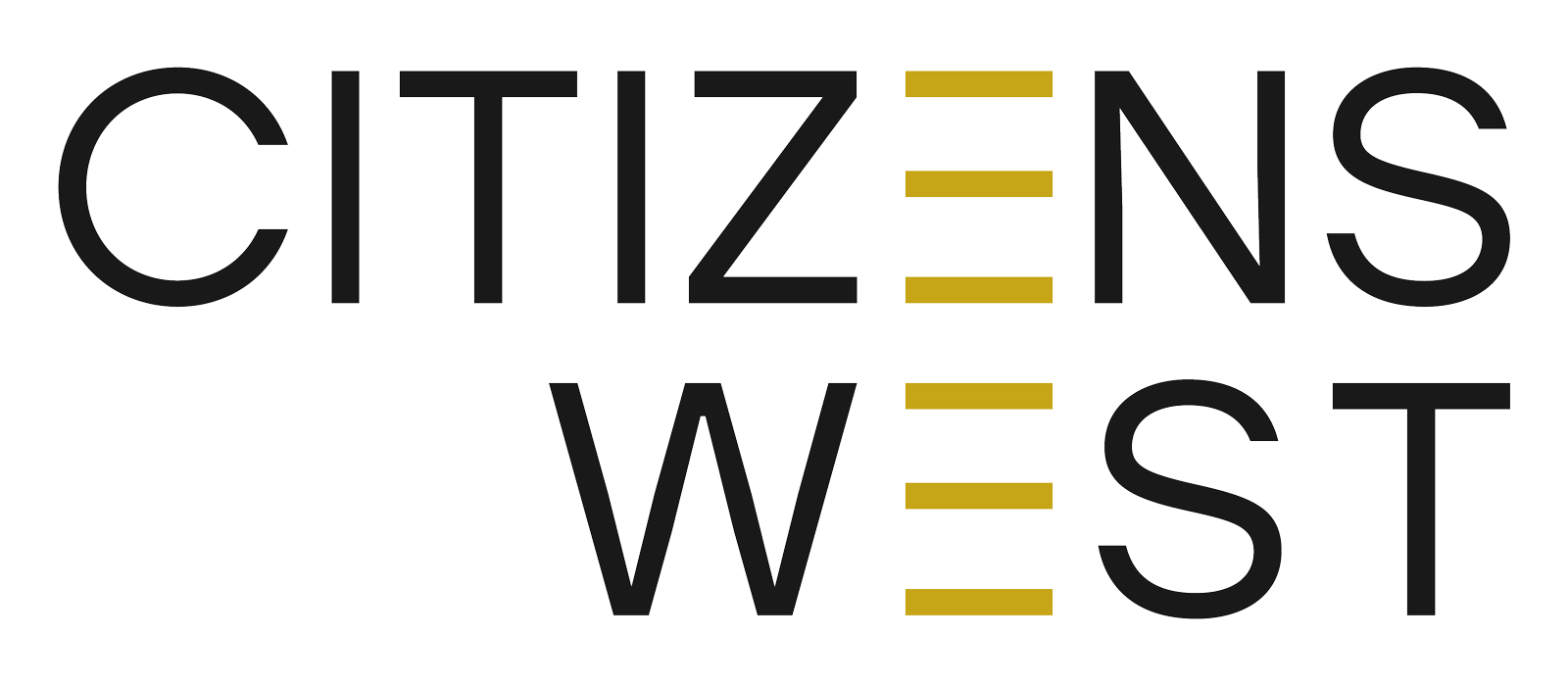 Citizens West, a new Salt Lake City development in the heart of the Guadalupe neighborhood at 500 West and 300 North, exemplifies Giv's mission to create flexible, affordable, and connected living in Utah. The mixed-affordability and zero emission building is outfitted with car charging stations, a car sharing program, nearby transit options, a clubhouse and artist studios, among other features.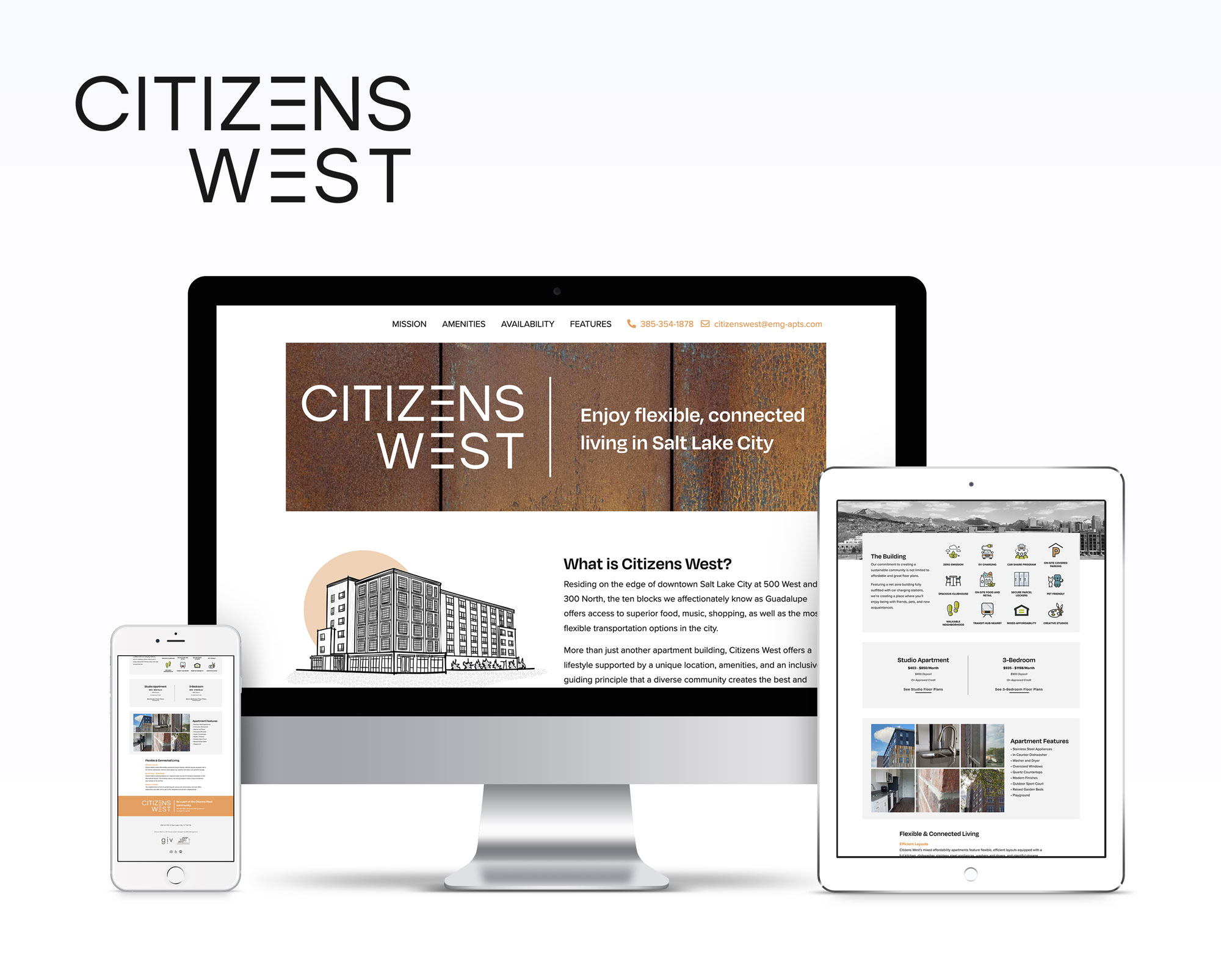 The modern Citizens West branding meets their need for a mark that feels fresh and welcoming. The aligned E's nod to the walkability and transit options plus hint at themes of eco-friendliness and efficient layouts for mixed housing.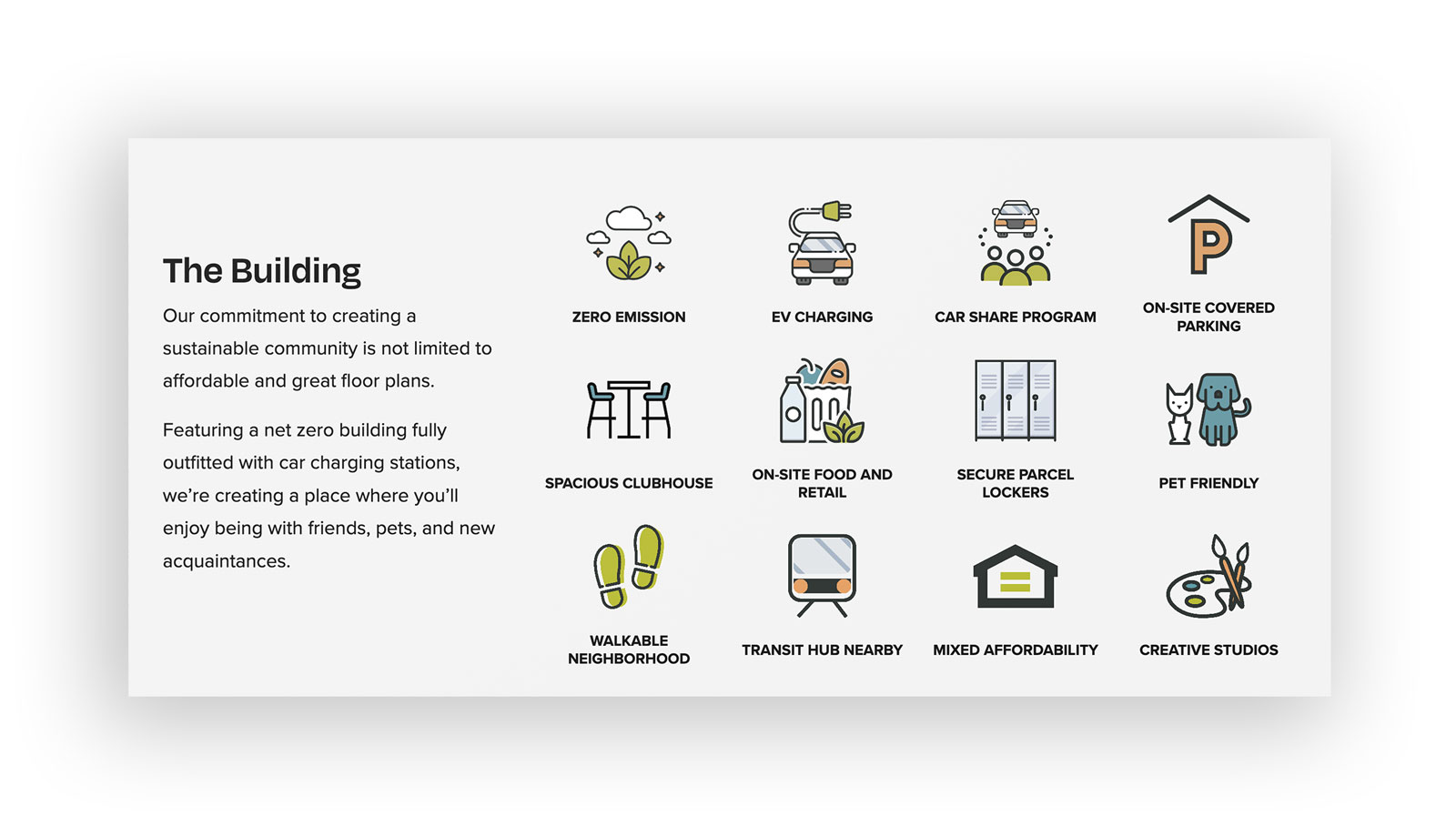 The website is sleek and bright and fits right in with the suite of projects we've worked on together — the single page provides all the relevant details you need in one easy to navigate location. The site demonstrates that useful information doesn't have to look boring — it has beautiful icons and visuals bringing everything together.
We hope to continue our work together in the future as Giv's team continues to dream up more big ideas and turn them into innovative realities in Utah.