In their own words, "Giv Group exists to foster vibrant, sustainable, and balanced communities throughout the U.S. Intermountain West. It believes that how we use our land has a profound impact on who we are and that healthy food, safe housing, clean air, and meaningful connection should be available to everyone regardless of background or economic status."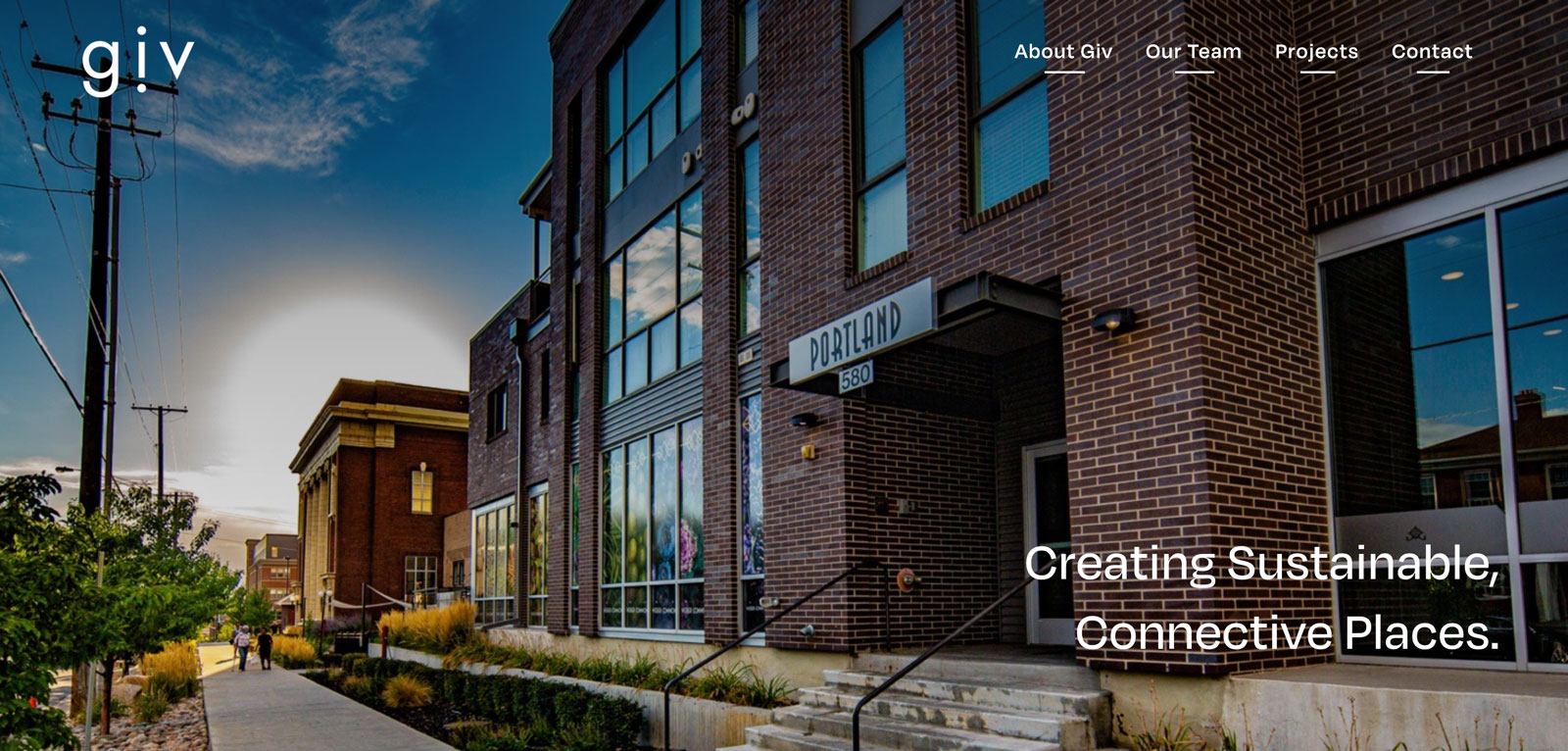 We had previously teamed up with Giv Group to create a website for one of their projects, Pragmatists for Clean Air, and we worked so well together that they came to us again to create a website for the company itself. Their model is to achieve their goals by separating their work into two parts, like two sides of a coin — Giv Development is a "socially-driven for profit organization," and Giv Communities is a nonprofit. These two sides work together to achieve their impressive goals, and Giv Group wanted them both represented in one website.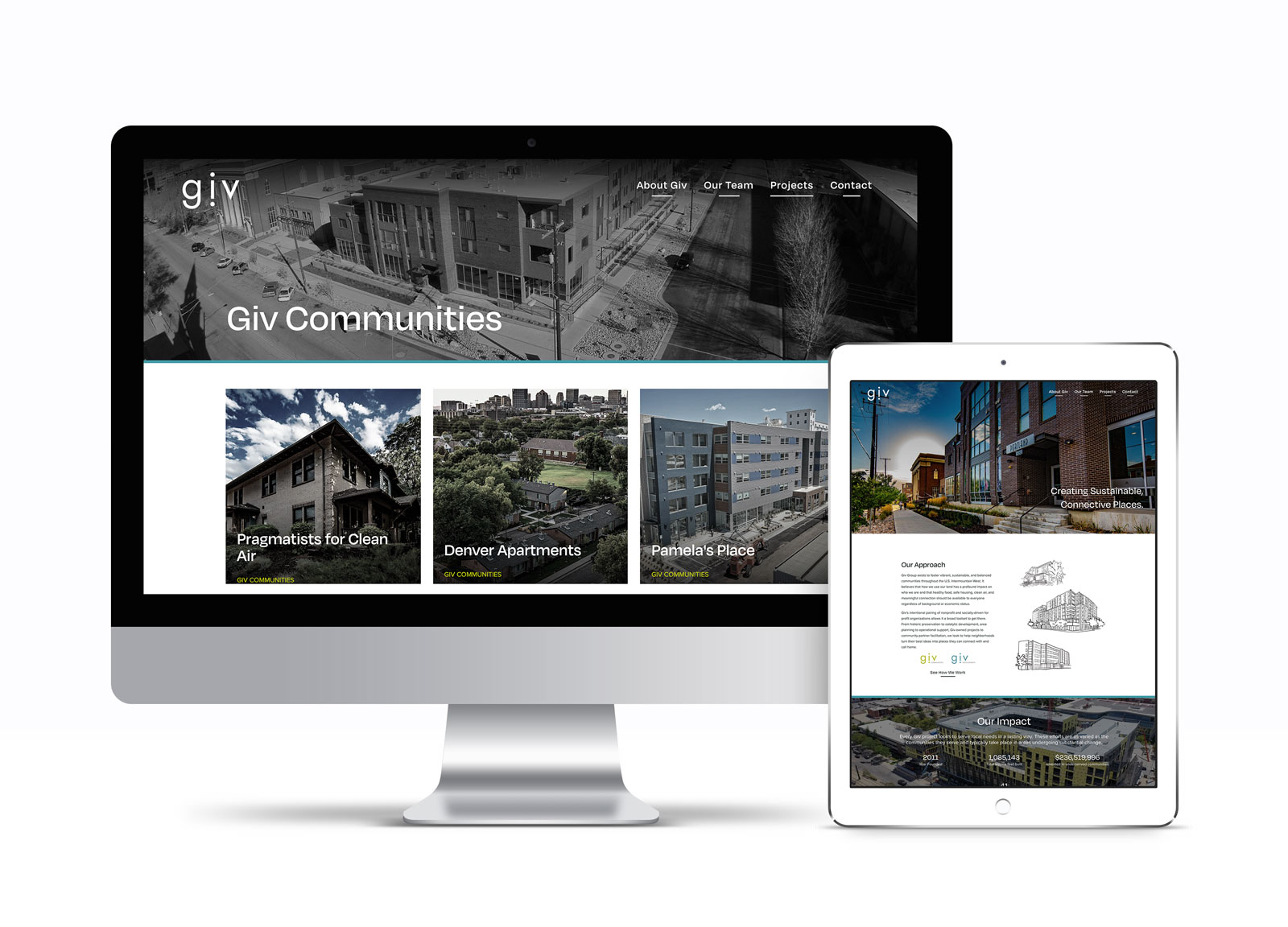 They wanted a site that was succinct and elegant, with thought put into each and every element, and we worked with them closely to ensure every detail was spot on. We particularly like the Projects section of the site that showcases each of their projects — the main images have a subtle shift of tone when you hover, and a few key details are displayed. When you click, each project is outlined with images, detailed descriptions, and selected highlights.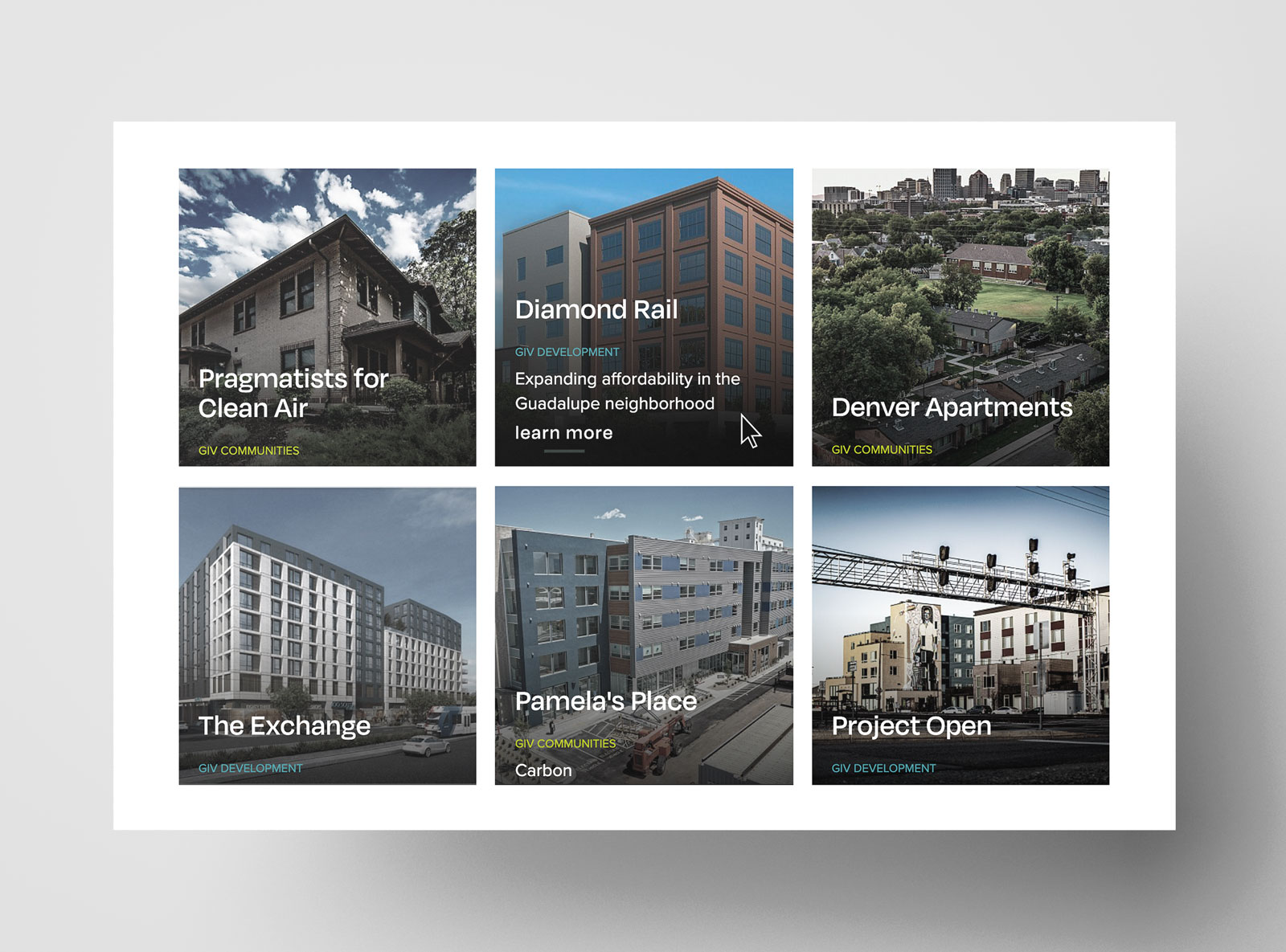 We're also working with Giv Group on an exciting upcoming project, Weber Commons — a food hub in an historic section of Ogden that will offer space for everyone, no matter what income level, to enjoy community, creativity, and great food. We can't wait to see this next innovative vision come to life!