Wasatch Community Gardens (WCG) helps make our community beautiful and green thanks to their programming and dedication to urban garden spaces. We wanted to match that effort with a beautiful, updated website design, and re-launch in time for their second year hosting their annual plant sale online.

You can read our blog about moving the sale online for 2020 here. Both years' sales have been a big success and Third Sun is happy to have helped get the sale online so the community can still access the fantastic variety of plants available and that WCG can raise invaluable funds.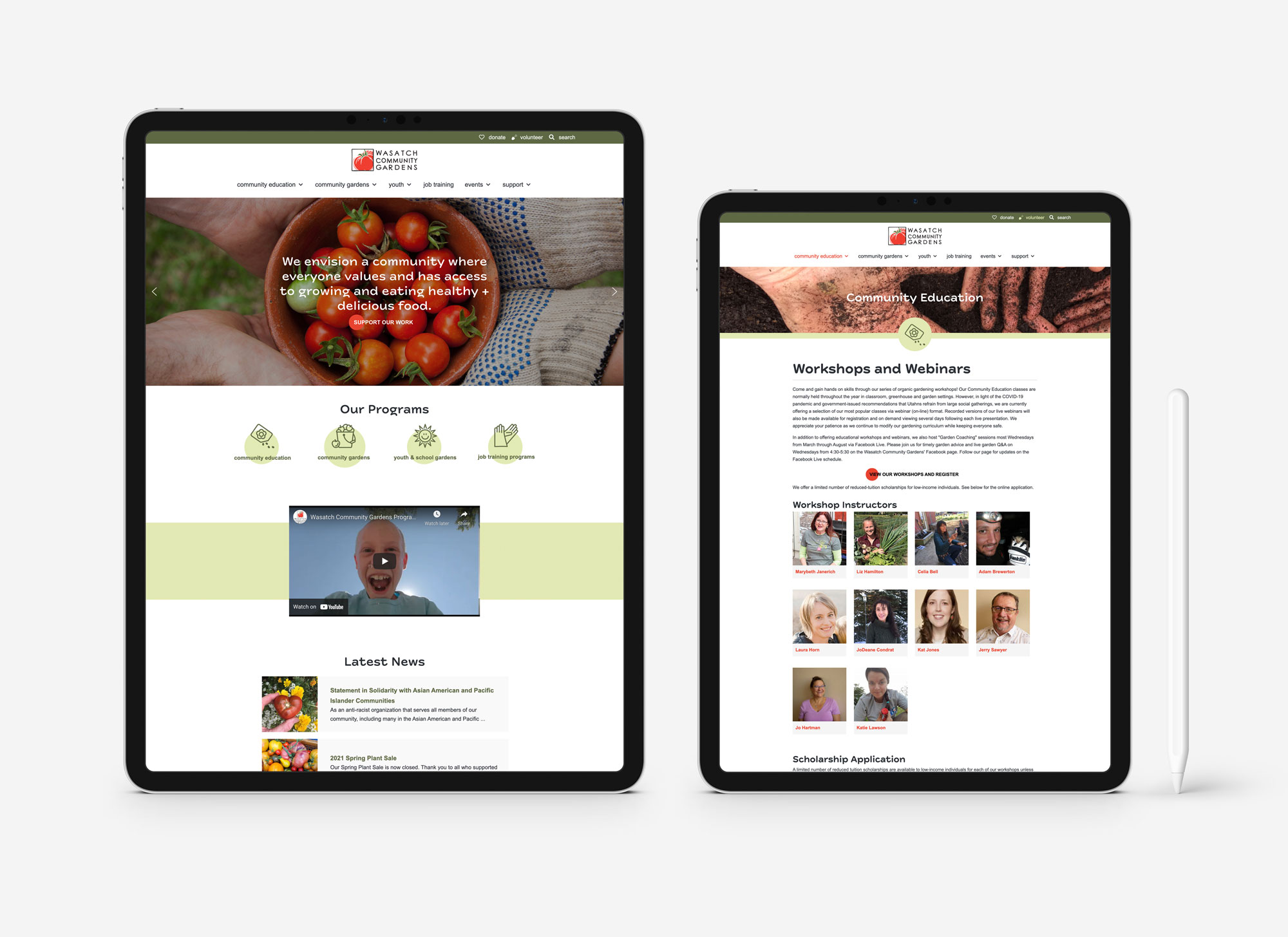 Back to the new website — the fresh design was focused around highlighting their programs and streamlining the layout. We chose four cheery icons to represent their program areas, then chose fun new fonts and lush garden imagery to accompany the icons.

WCG now has a bright and easy-to-use site to welcome their fans coming to sign up for workshops, start a community garden, get kids' hands dirty learning to garden, and support a life-altering job training program.