We are all learning to adapt and change right now, and Third Sun has been helping numerous clients strategically rethink and reorganize key aspects of operation. One example we're pleased to share is from longtime client Wasatch Community Gardens whose mission is "Empowering people to grow and eat healthy, organic, local food." One way they achieve their mission is with their Spring Plant Sale Fundraiser — AKA The Best Little Plant Sale in Utah. A 30 year tradition that's dear to many, the sale offers a diverse variety of plants to help home gardeners grow beautiful produce, and the proceeds support their community garden and education programs.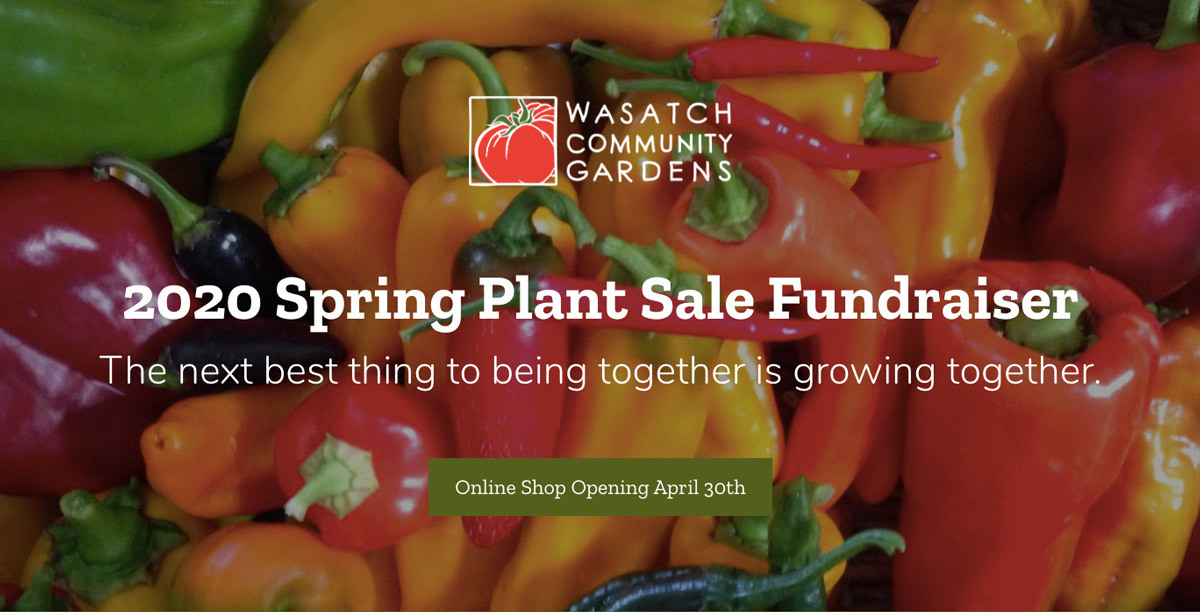 Wasatch Community Gardens came to Third Sun to help reimagine this year's sale — instead of a bustling crowd of eager plant shoppers they opted to move the sale online to help keep the community safe. They're offering curbside pick up or delivery option (for additional fee), and will accept SNAP EBT benefits (food stamps). We worked quickly to create a page with clear details on the reimagined sale and how it will work, with a shopping cart feature so buying online will be a breeze.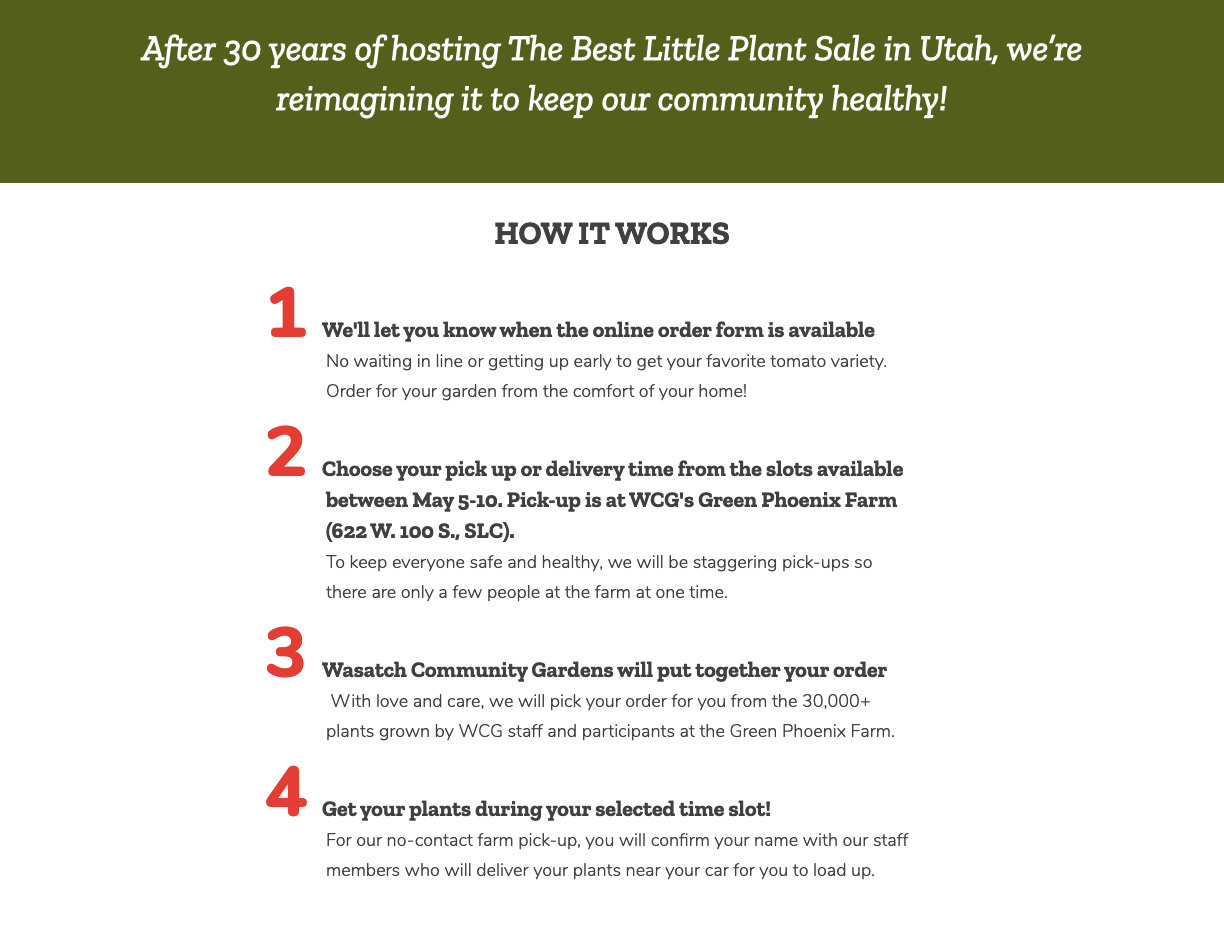 The site is up and running at WCGplantsale.org and online ordering goes live tomorrow, April 30th. There's no better time to flex your green thumb, so go take a look and enjoy buying some tomato plants in your PJs. Your purchases will aid a wonderful organization that is a vital asset to the local community and it will yield delicious results!