Women Lawyers of Utah (WLU) is an organization dedicated to developing and advancing the careers of women lawyers and to further the cause of women in Utah generally. They recently released an in-depth study outlining and proposing solutions to many the unique challenges facing women in law.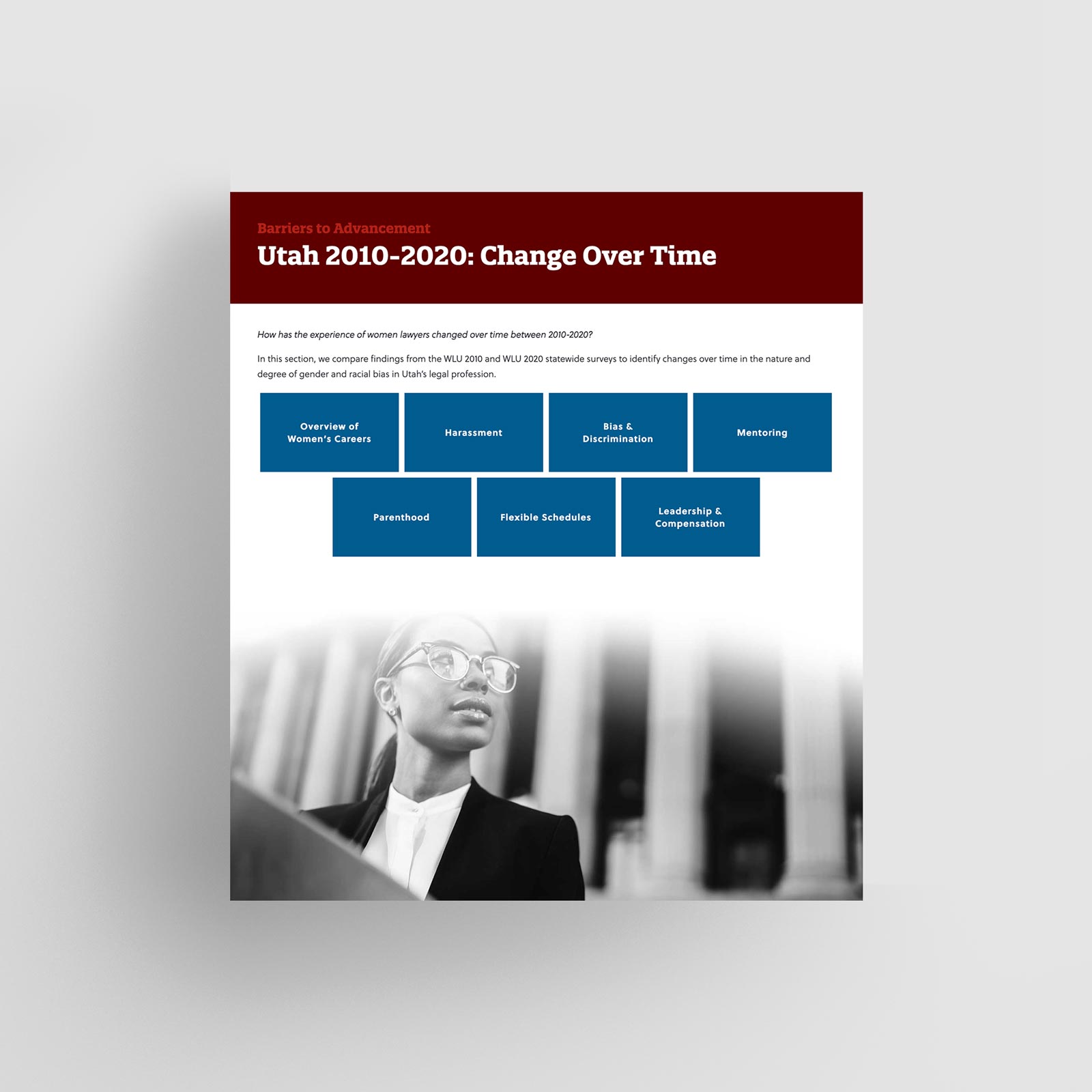 The study is a follow up to a 2010 study, and compares findings and changes over the past decade; it was created through surveying over 2000 Utah lawyers and conducting 47 interviews. Some topics covered include biases, harassment, mentorship opportunities, and experiences of LGBTQ+ members and women of color.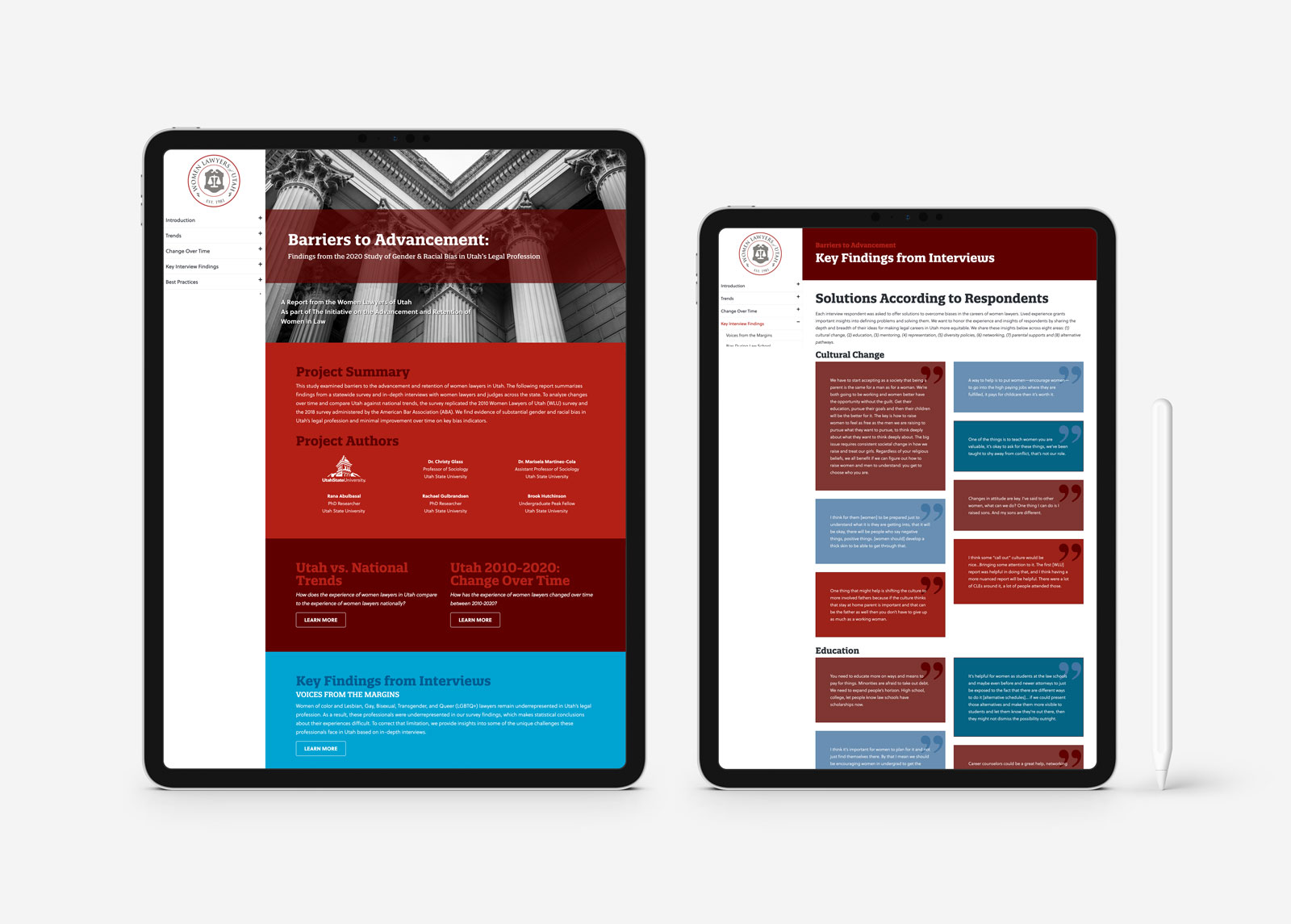 A study is the most beneficial when people read it. The subject matter within the study is invaluable information for law firms and groups seeking to understand how they can better foster women in law, and WLU realized that this study could be more accessible if it was released as a website and a complementing PDF. Our team read the complete study and strategized on how to organize the contents for their audience — broken into specific areas for easier exploration, with visual aids to help data charts and compelling interview quotes stand out.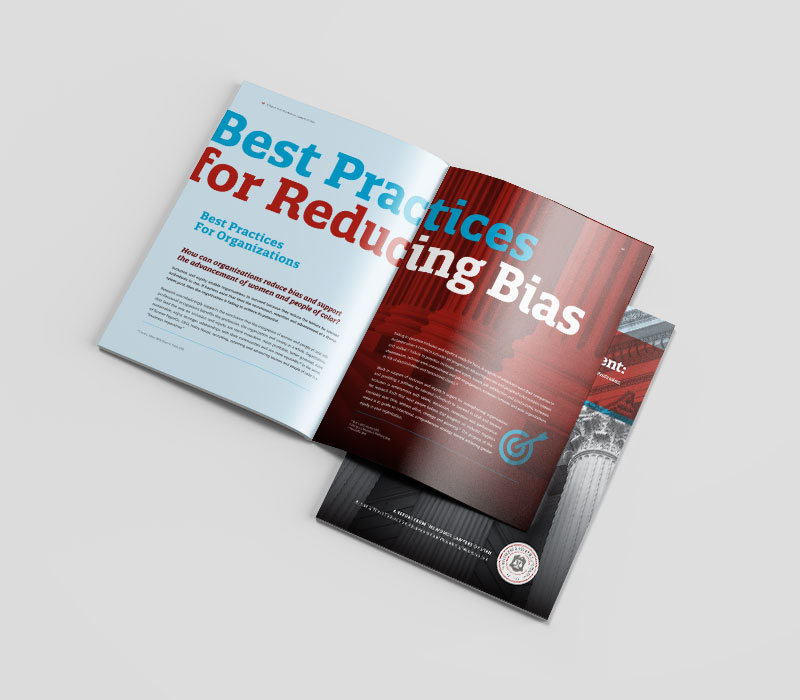 We brought in local Salt Lake graphic designer, Gabriella Hunter, to help create a bold, clear design for the graphic elements with sparing use of relevant images to tie the sections together. Gabriella's print design inspired and guided the web design. The areas of the study are easy to click or flip though and explore in sections or as a whole.
Shortly after publication in December 2020, The Salt Lake Tribune wrote a piece about the significance of the study and its findings. We were pleased to work with this vital organization to help make this study more accessible — increasing the overall awareness and impact.