"Is it good for kids?"
This is the central question that motivates Voices for Utah Children — a multi-issue child advocacy organization pushing for policies that actively benefit children in Utah. They've been a client for many years, and they were ready for a website redesign that would put their message front and center.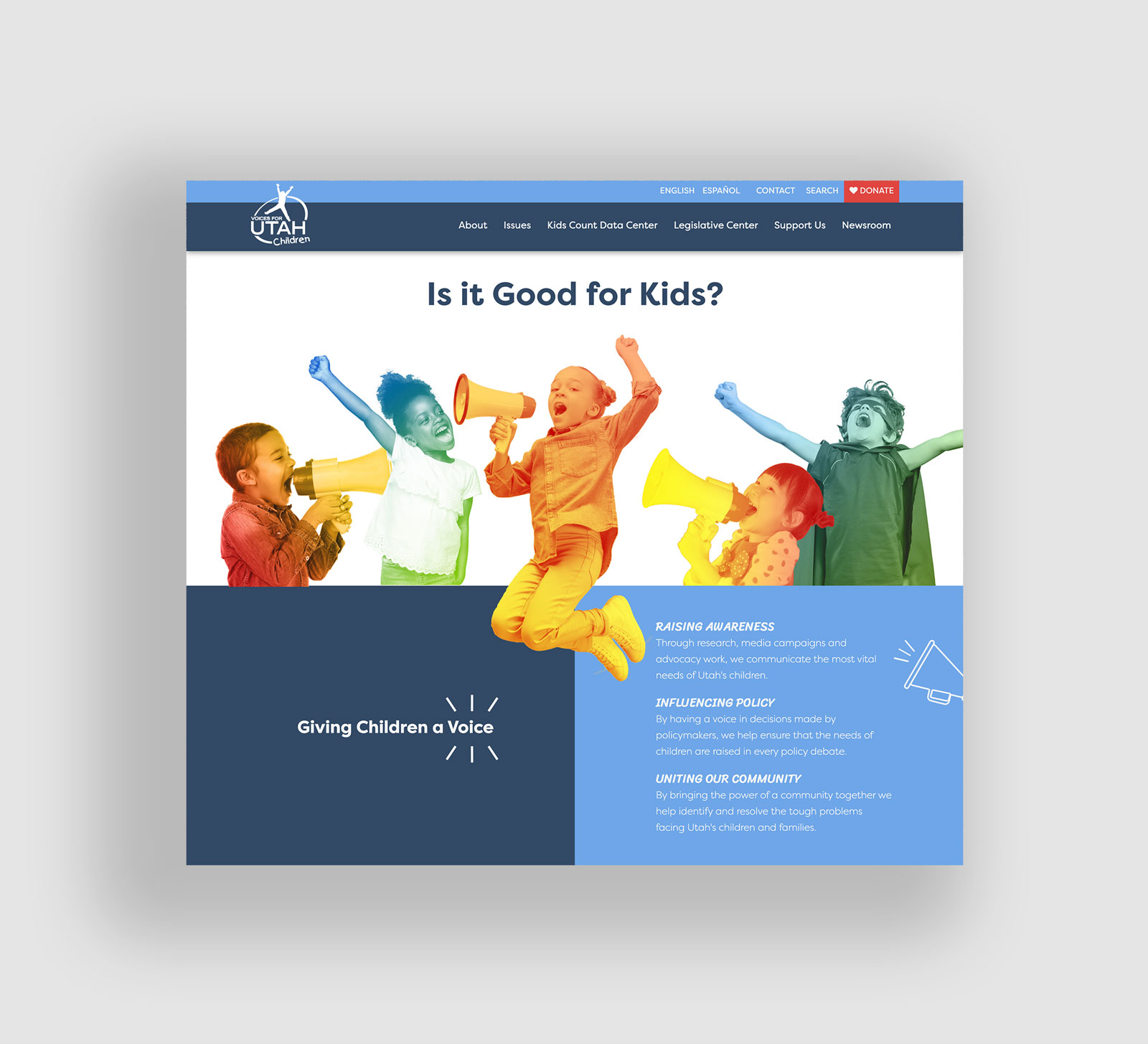 Their work provides a voice to children by raising awareness and pushing for better policy in vital areas like health, school readiness, and economic stability (to name a few). These are heady topics, and since they're focused solely around kids we wanted the website's design to keep kids at the forefront. The resulting design is colorful with playful imagery that still serves the intended purpose of providing clear, up-to-date policy information with updated organization to help users find what they need more easily.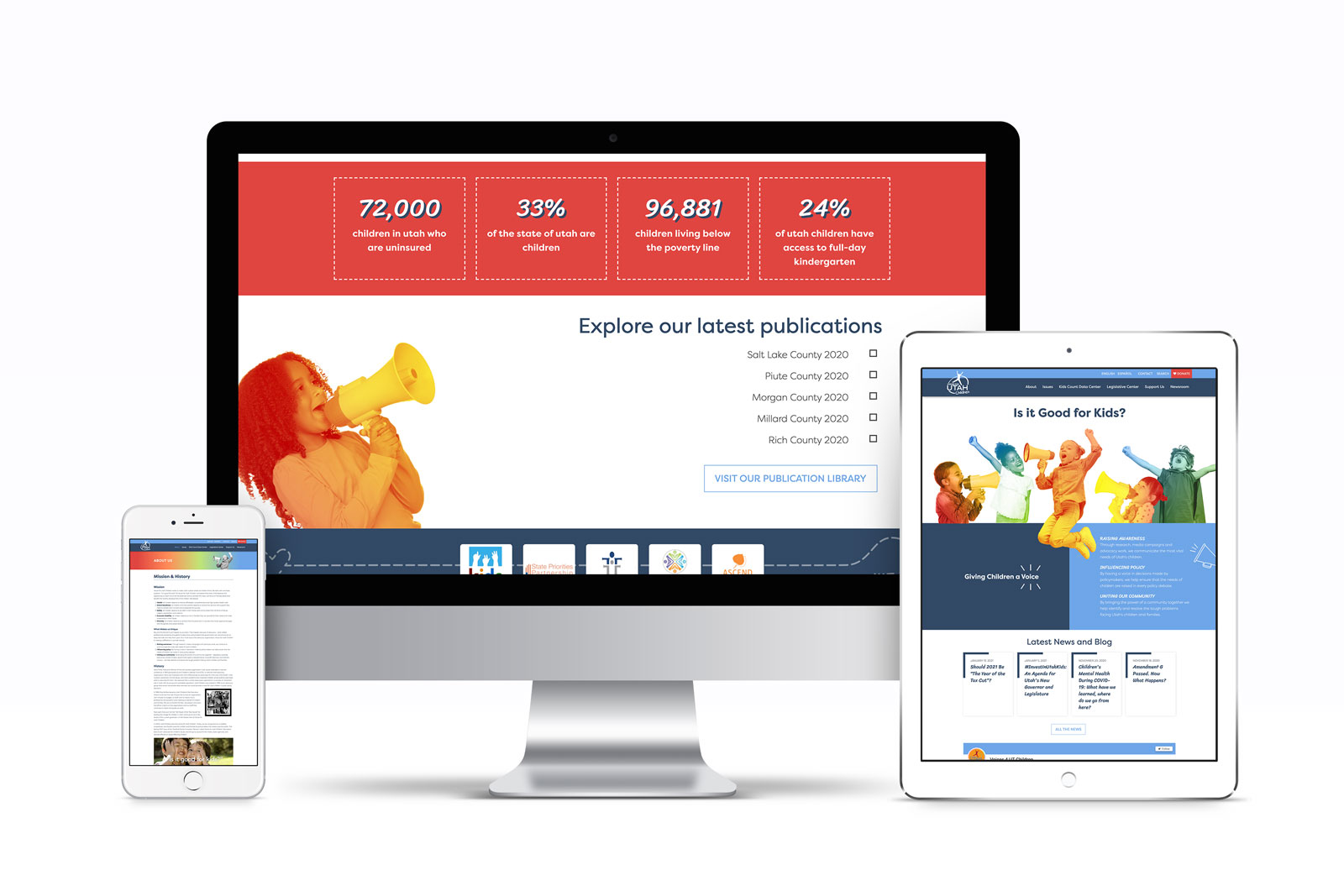 The site contains an extensive archive of research, articles, and write-ups that help mark the growth and change in children's policy in Utah. This resource is incredibly useful, and we made it much easier to navigate and find what you need. Take a look at the updated site, and learn more about the impact that Voices for Utah Children is making for kids in our communities.