VODA is a landscape architecture firm specializing for 10 years in community planning, urban design, residential design, and site design. They came to Third Sun for a clean, contemporary site that would inform users about their services, process, and team — as well as featuring their extensive (and impressive!) portfolio of work.
We utilized the color and shape from their existing logo to create a theme and flow in the design throughout the site. We also incorporated a subtle grid pattern inspired by planning and blueprints in backgrounds across the site.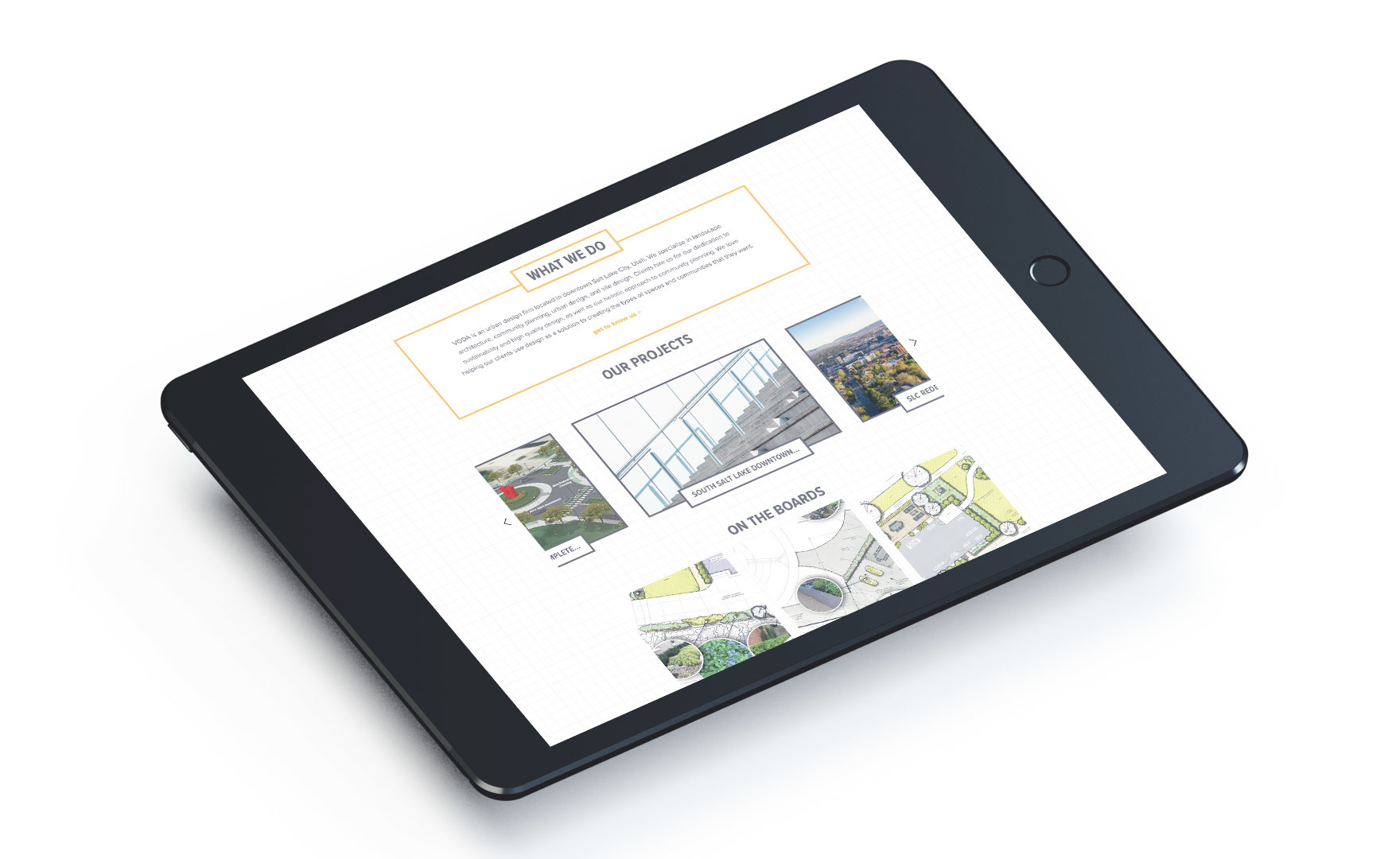 We appreciated the opportunity to craft a site that is stylish yet functional for a business that creates beauty and inspired design in Utah communities and beyond.