Utah Society for Environmental Education (USEE) is the only organization working to elevate the field of environmental education (EE) in the Beehive State. Third Sun has worked with them for years, and the time had come for a new website design and an update to the logo. Their previous site was bulky making it hard to learn about the organization or find relevant, up-to-date information in an easy way. The site also featured a muted color scheme that was contemporary when we originally created it years ago, but now felt a bit dated.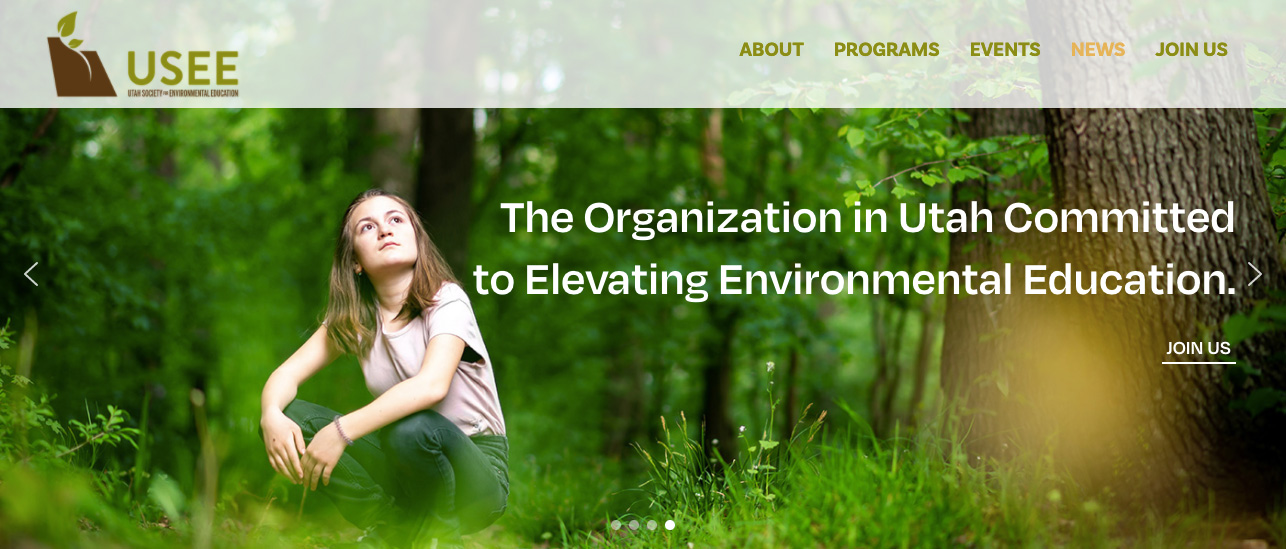 We began the project with a small branding refresh, we kept their original logo's Utah element but updated the text to look more assertive and modern than before. We presented a few various color options but ultimately the original colors were kept.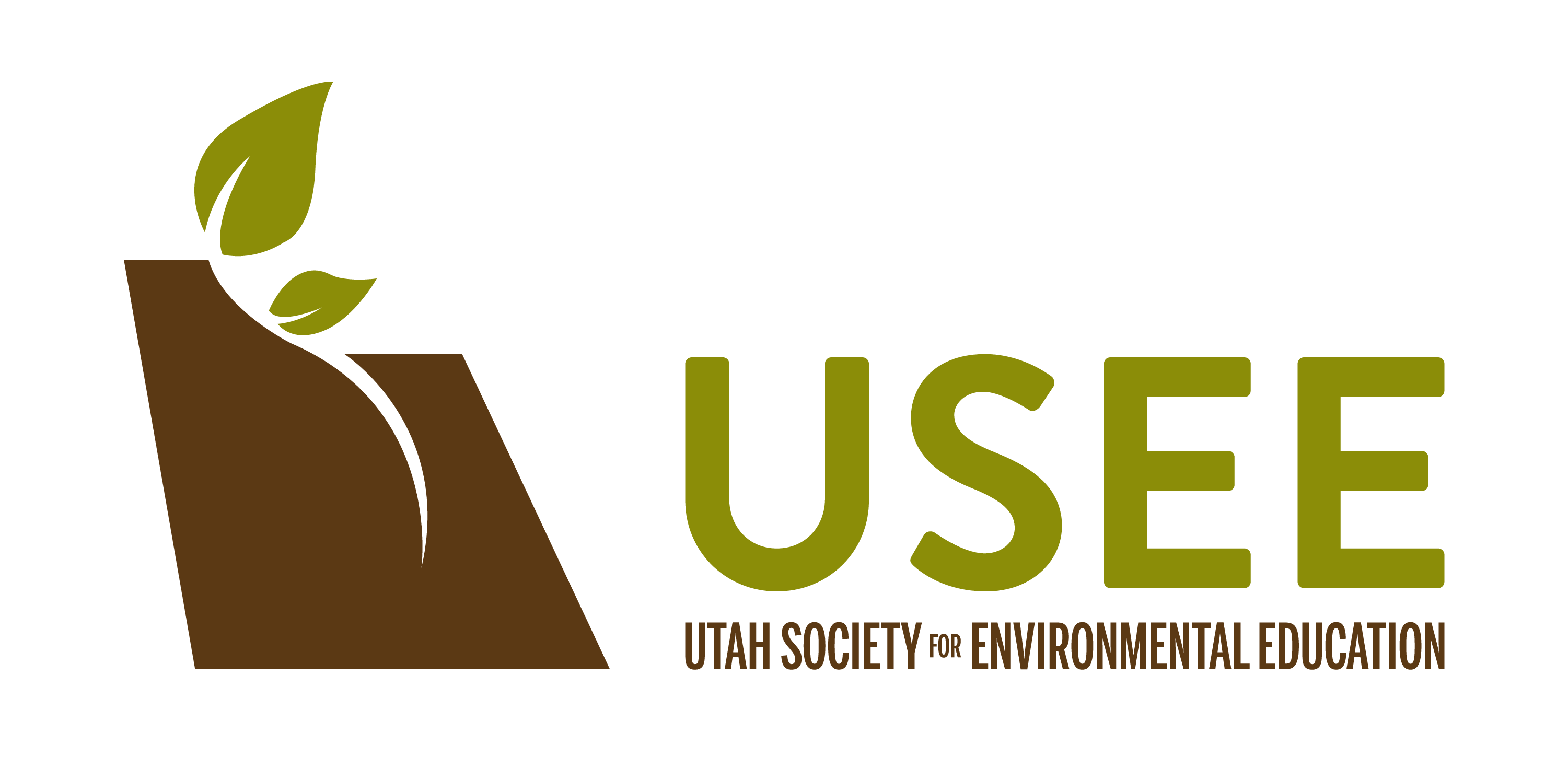 The next step was to tackle the content! Over the years many pages had been tacked on to the previous site, so we worked with USEE to plan a streamlined site layout that highlighted their programs and events on evergreen pages that would need little upkeep and created a news area and events calendar where featured content could be added to rotate through. They also provided impact numbers for the organization that we illustrated; numbers like these are a great way to provide insight on the importance of what they do in memorable way.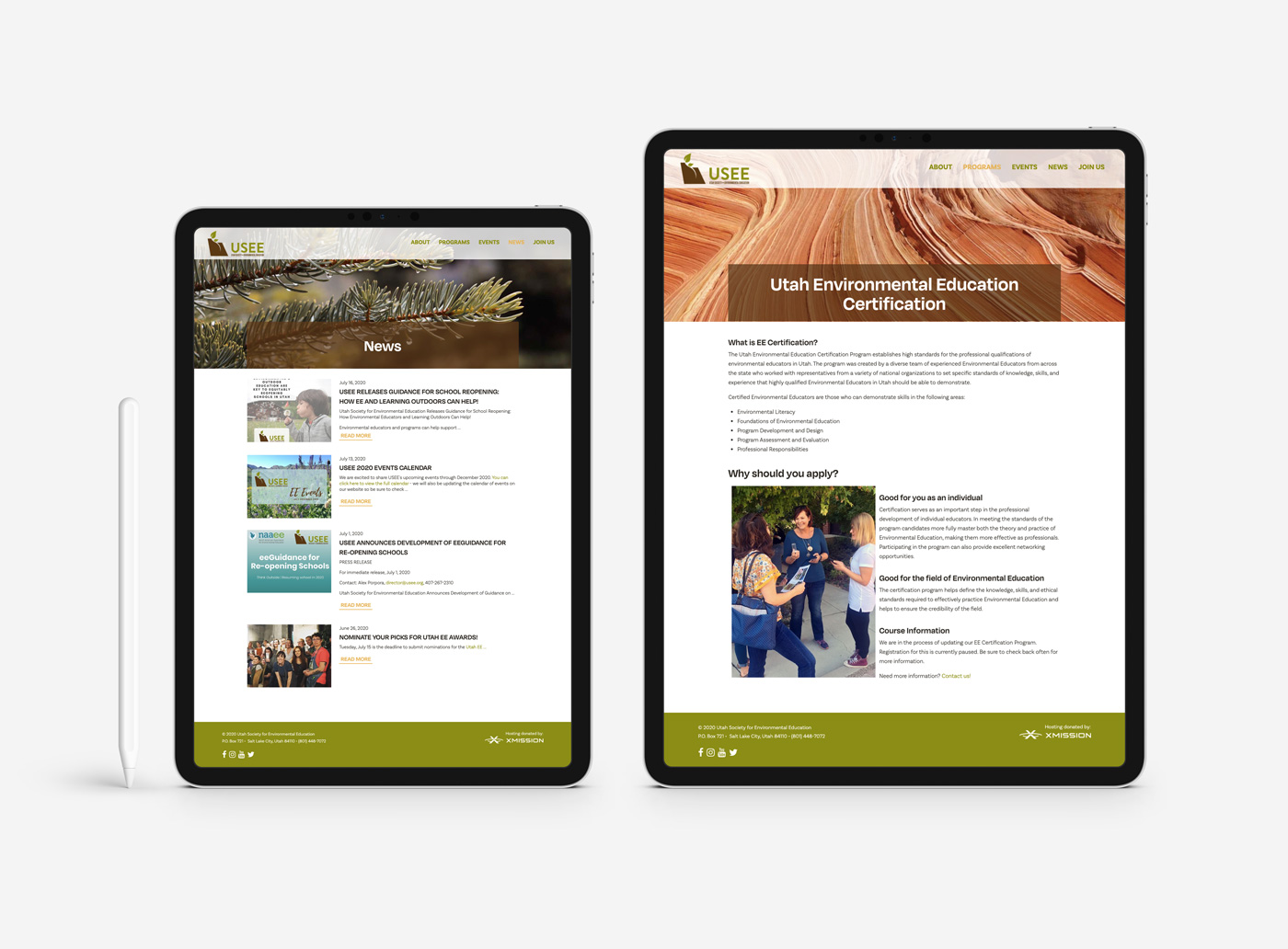 Lastly we created the site's design — they made it clear they wanted the site to feel clean and current so we created a design that was sleek and bright, and it showcases natural textures found in Utah's outdoor environments. The end result is a website that feels fresh and modern, with design that makes it easy to know what USEE does and how to find the information you need.