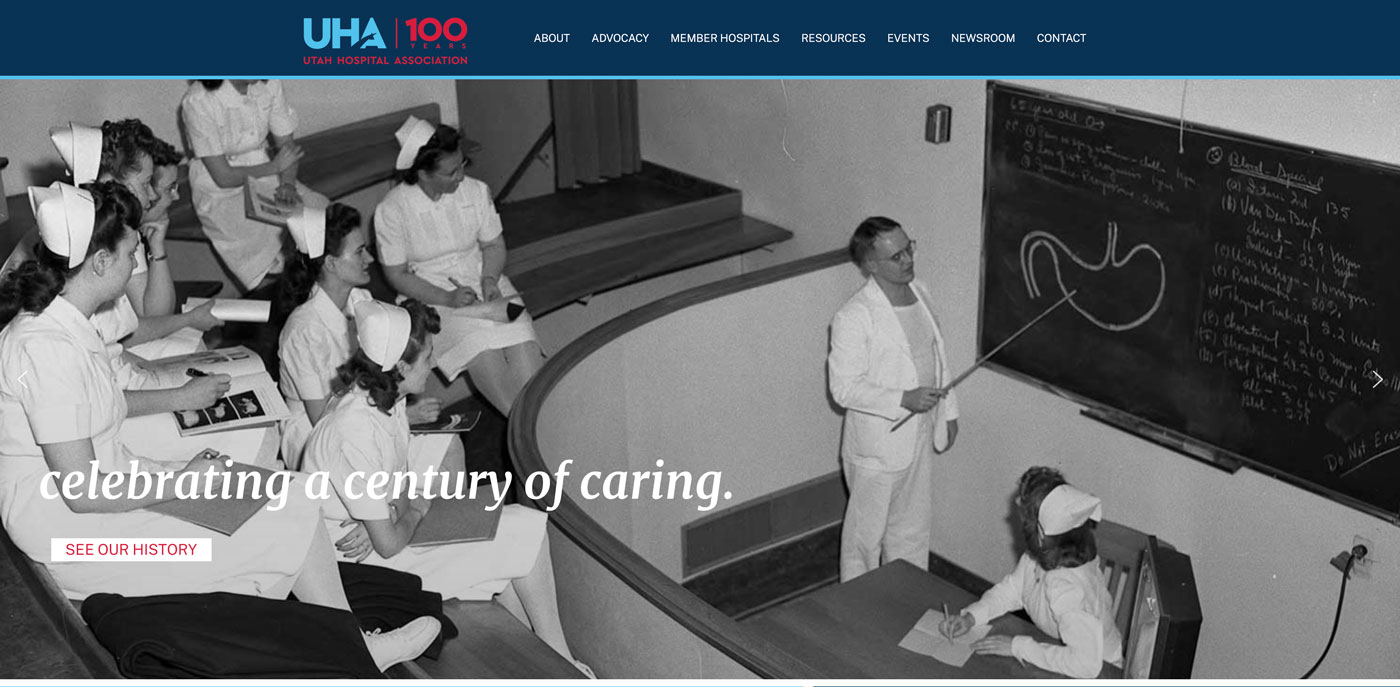 The vision of the Utah Hospital Association is "To be the state's most influential, trusted and respected leader in healthcare policy and advocacy and a valued resource for information and knowledge." A long-time Third Sun client, they wanted a website refresh to celebrate their 100th year of aiding Utah hospitals.
One new addition highlighting their work is the new interactive timeline feature — showing the history of Utah hospitals, the association itself, and their combined presence in several historical medical milestones — like the polio vaccine and the artificial heart.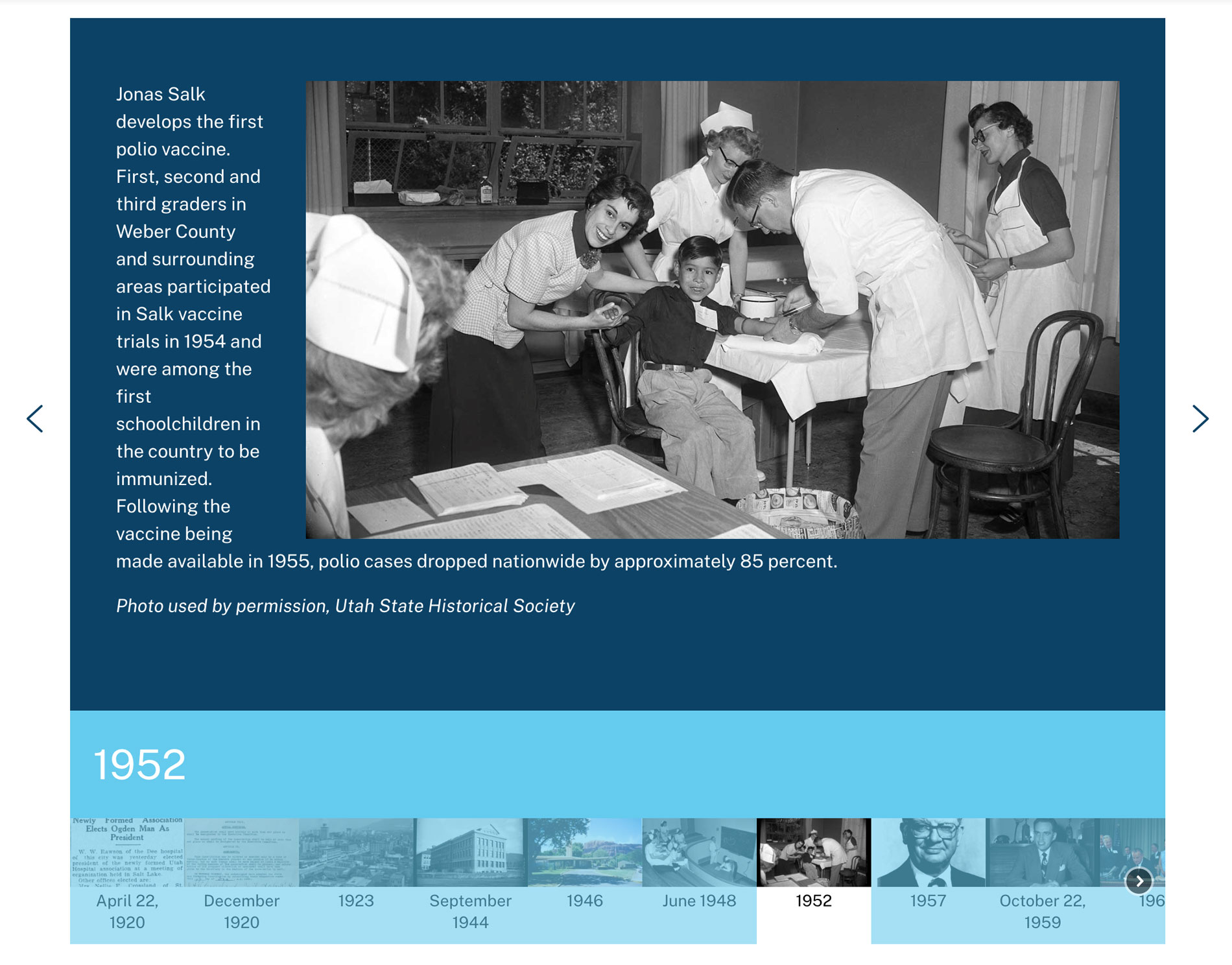 The new site is a valuable resource to Utah's hospitals and medical community, while also offering a wealth of educational information for anyone interested in their history, policy, and more. All these features are shown in a fresh and compelling layout that invites the user to dive in and learn more about the organization and their century of excellent work.