Third Sun Productions has been managing the Utah Arts Festival's online presence since 2005. We work every year to make a site that's engaging, energetic, and easy to navigate — learning from each previous year to identify what works best and how to continuously improve for the future.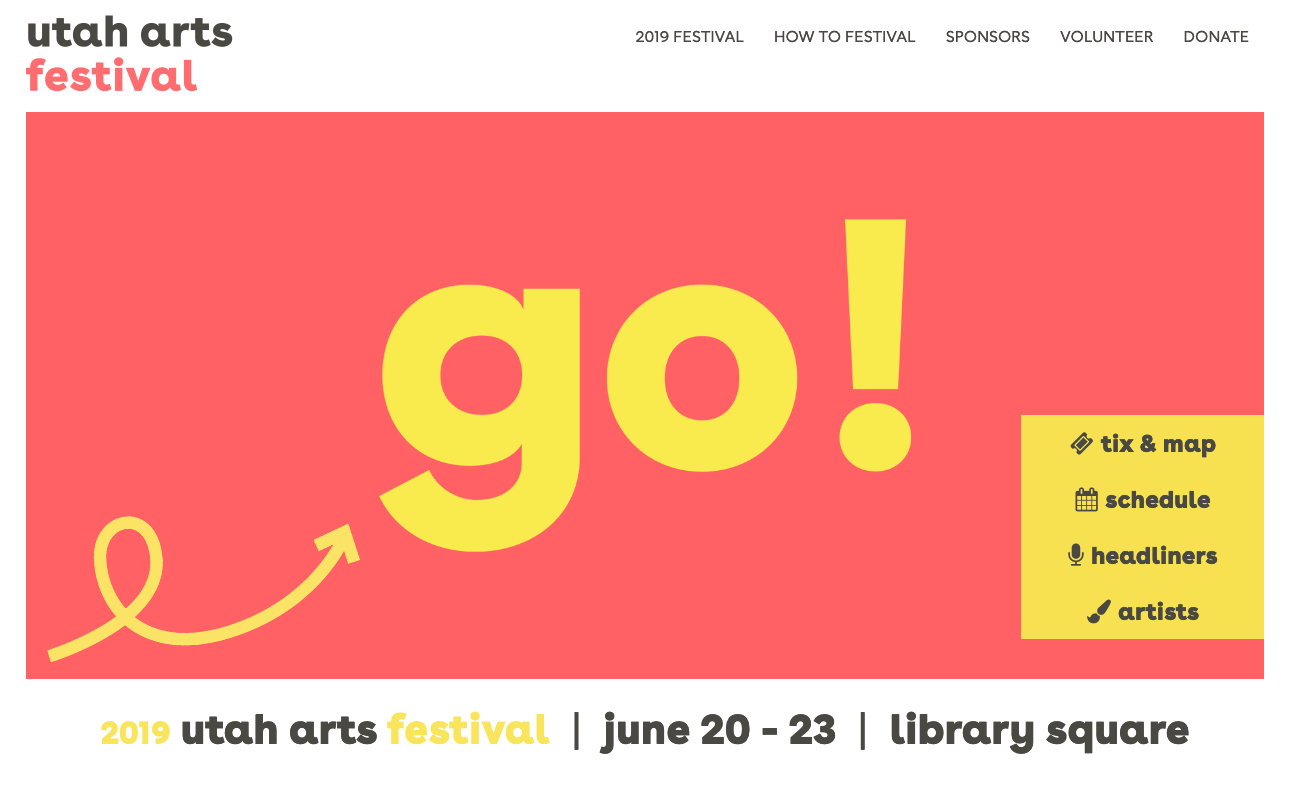 The site continually changes throughout the year — from pre-festival application season, to pre-festival artist announcement season, to the full-blown festival website in June that includes 160+ visual artists and hundreds of performing artists, film screenings, and literary art events.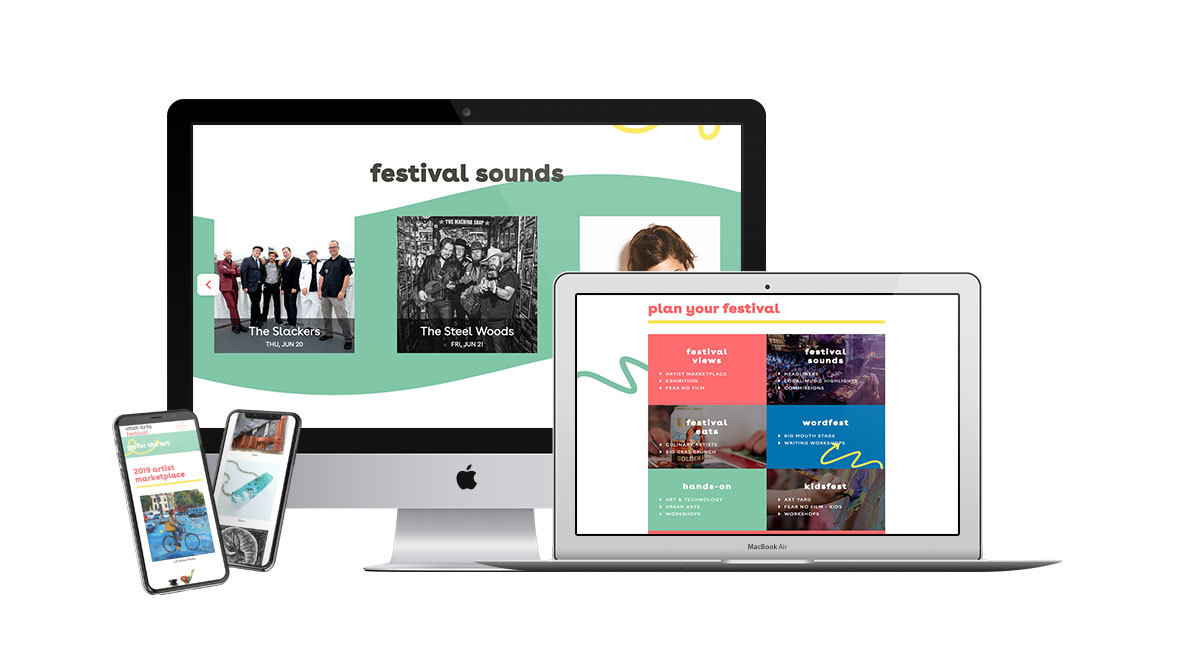 The website is created with a focus on the mobile aspect of the Festival since easily more than half of the web traffic is from phones down on-site at the Festival.