We've previously worked on several sites for the University of Utah College of Fine Arts, so when we were approached by their Department of Theatre we knew we could build them something that's not only functional but also a vibrant and visual treat.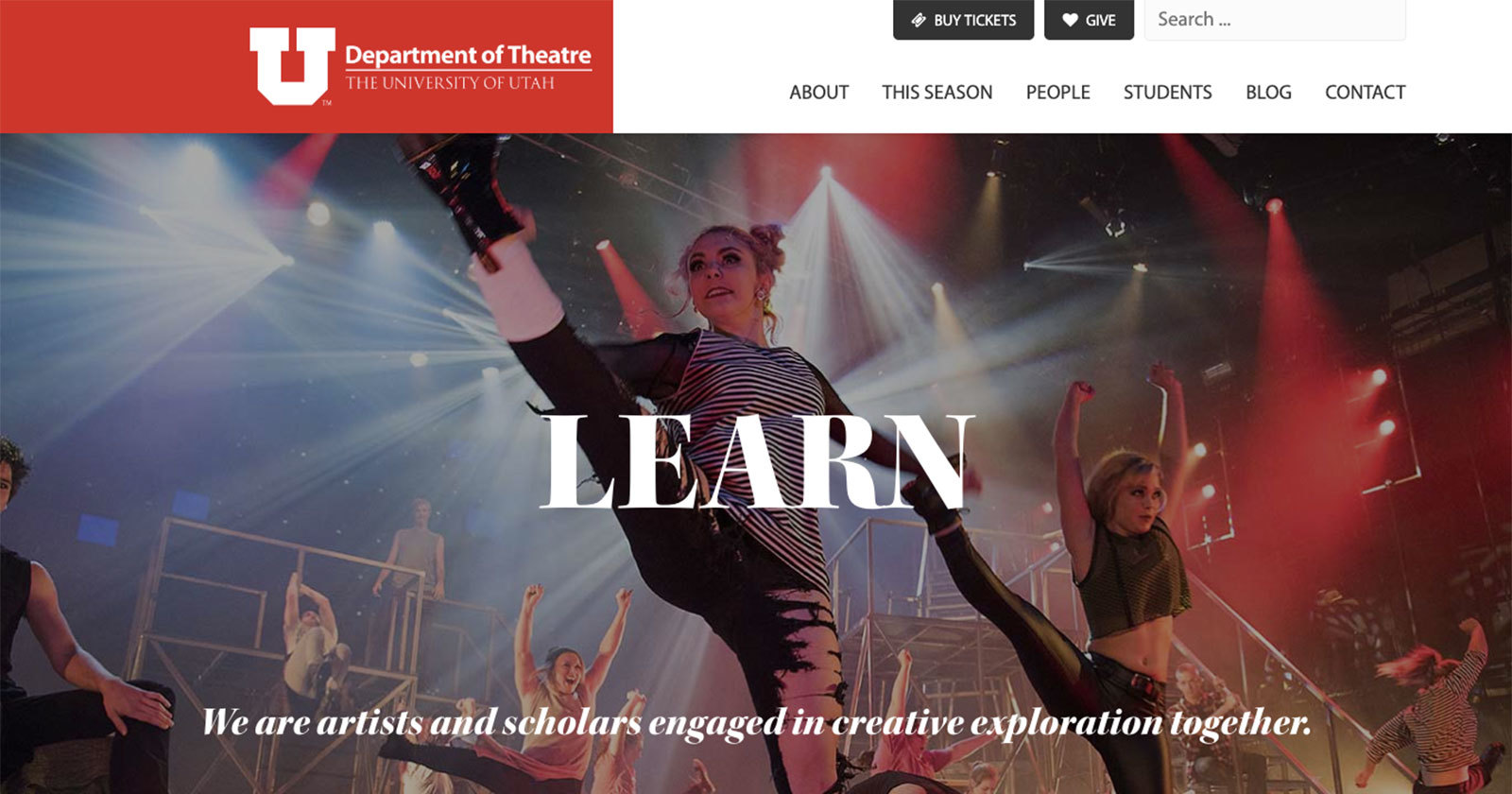 We wanted to capture their spirit through bold and modern layout and design — giving current and potential students a visual representation of the Department and what they offer.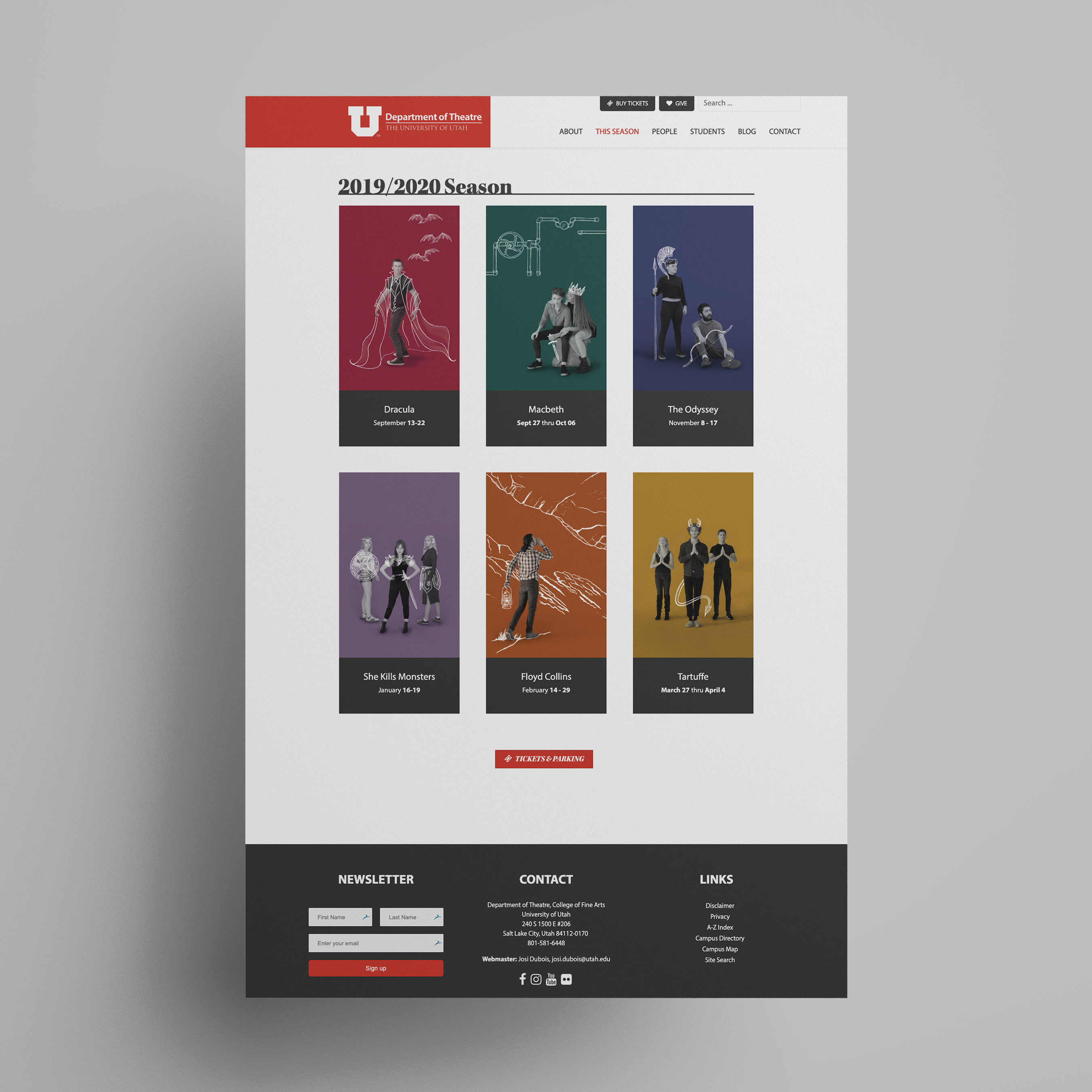 We tweaked and updated features throughout the site, including revamping how their extensive blog is displayed and creating a layout for their plays that provides all vital details and information while looking clean and stylish. We also wanted to keep it easy for the webmaster to input on the site's backend, so we created fields that can be updated and adapted with ease.