We started working with the College of Fine Arts back in 2014 launching a website for the College in the fall along with several micro-sites for programs.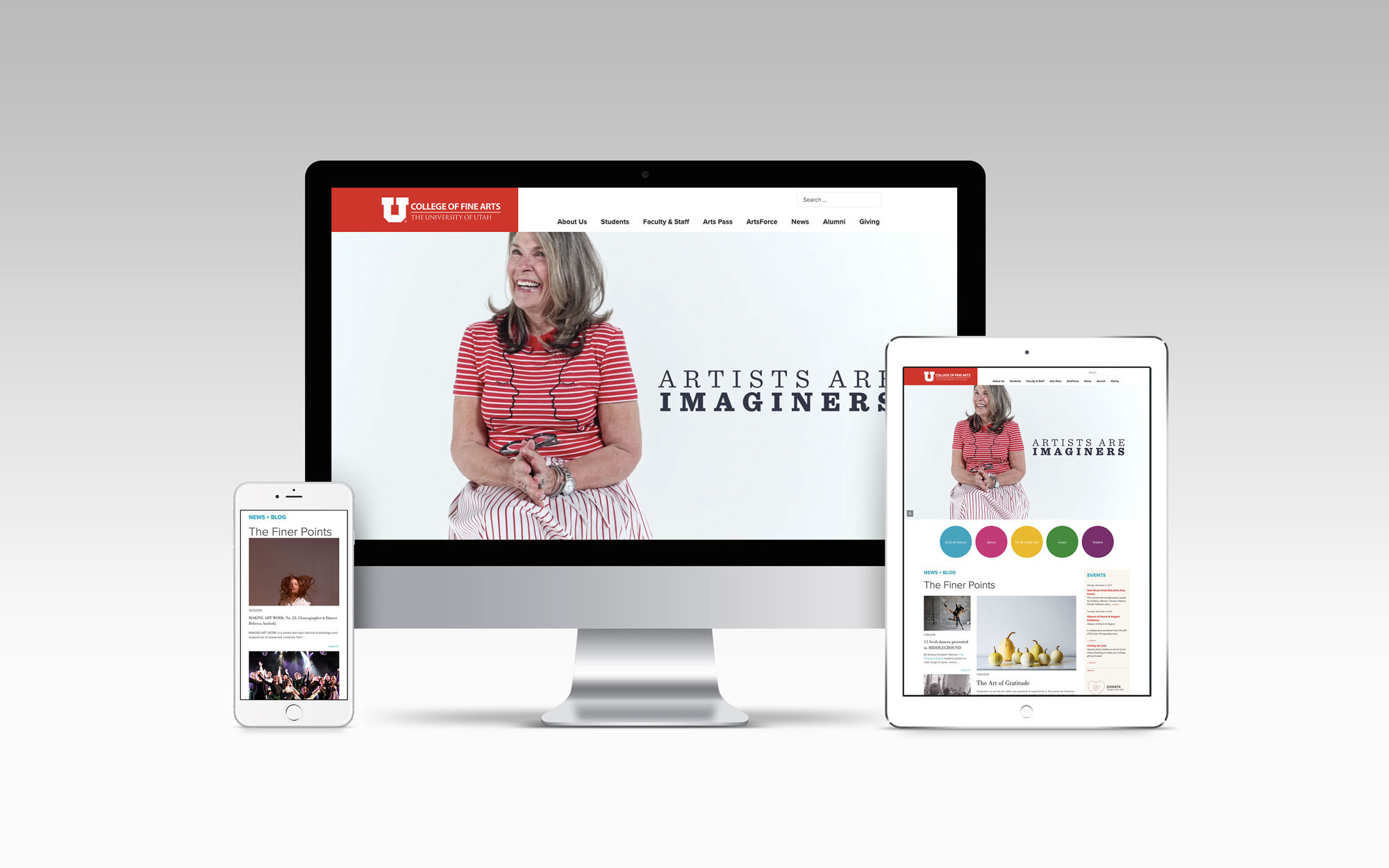 While that wasn't that long ago, in internet years, the website had aged beyond maturity and felt just slightly dated. Since the College of Fine Arts is guided by a marketing staff that wants to be a leader on campus, they asked us to review and retool. We were aided by the delivery of new hero images that could say 1,000 words without needing more than a few.
We also pulled the blog that had operated on a different external platform into the website for a more seamless user experience and added an Instagram feed. Finally, we cleaned up icons and small graphics throughout to refine and polish off the look and feel.