TreeUtah works with government agencies, local businesses, church groups, and community volunteers to plant trees in public spaces throughout the state. Every year, TreeUtah aims to plant 7,000 new trees to make our communities healthier.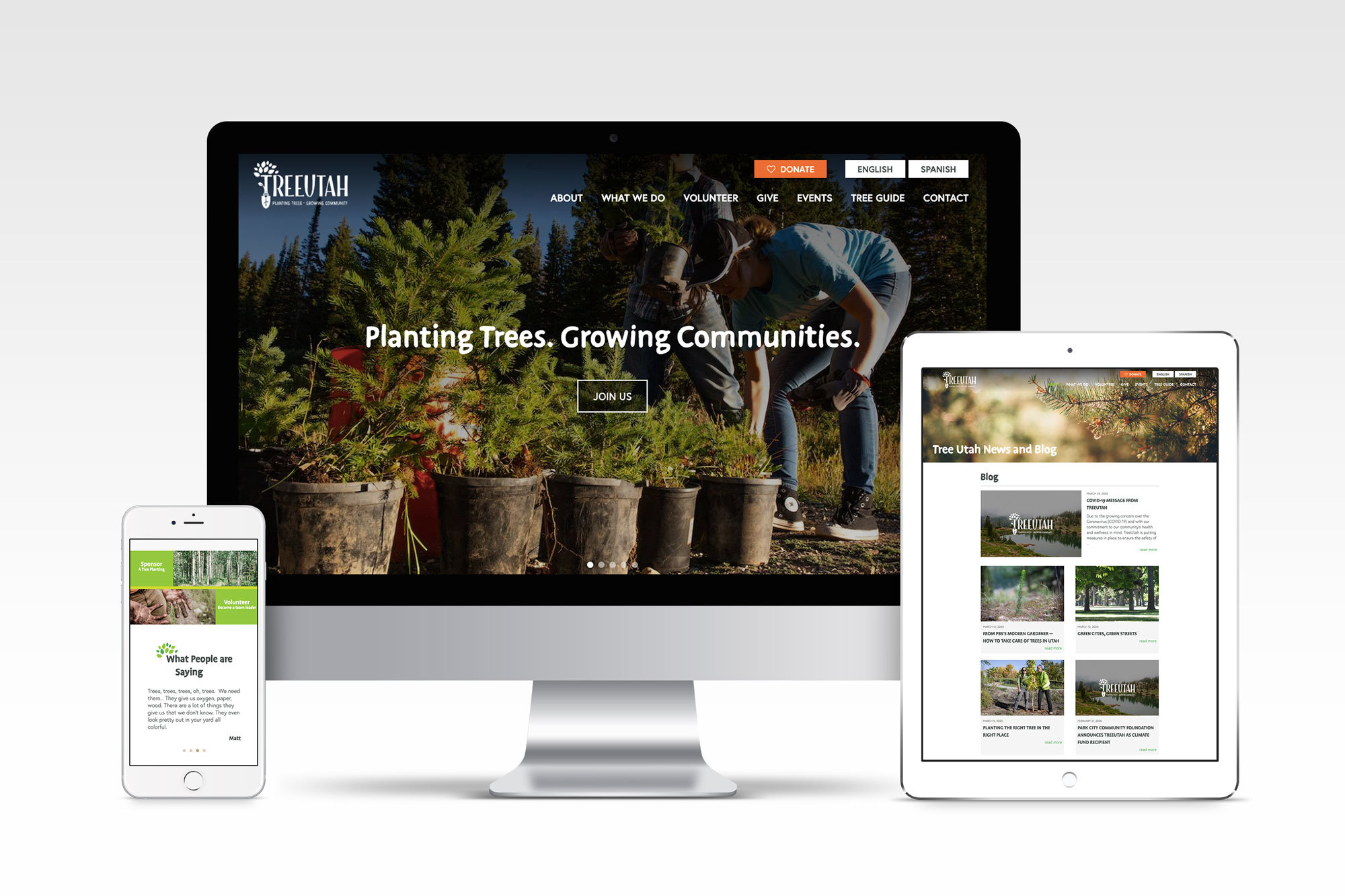 They sought Third Sun's help to create a site that would communicate what they do in a clear, friendly manner and make it easy to learn more and join them. We cleaned up their content and reorganized it to create a smoother, streamlined flow. We also incorporated a calendar component to display their events, and improved the visuals of their informative blog feed.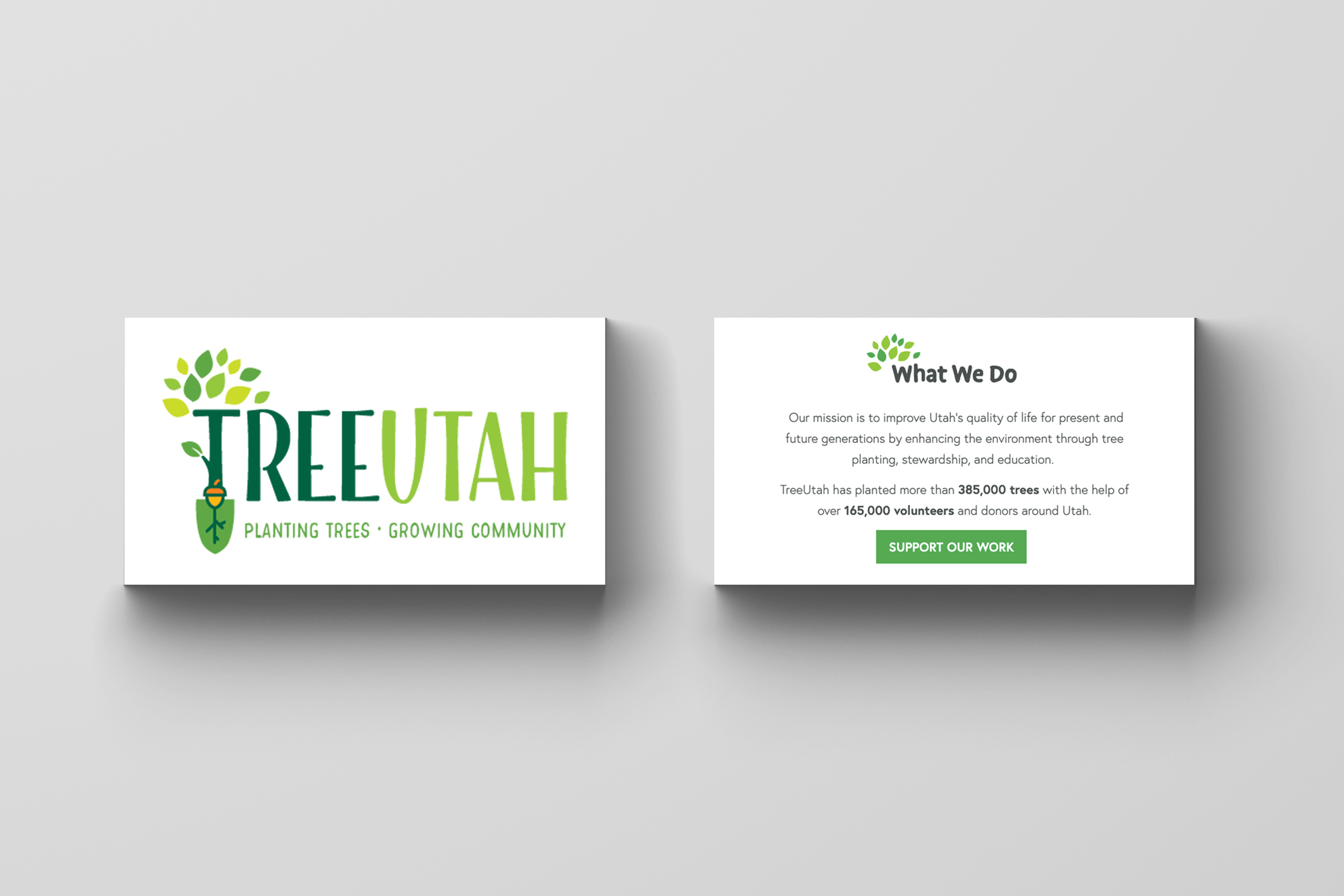 We worked to create an upbeat, welcoming design that incorporated their beautiful images throughout the site. Our designer Delaney even found a creative way to incorporate the charming leaf motif from their logo. Take a look at the site and learn more about how you can help make Utah a little bit greener!