Tracy Aviary is one of the largest and oldest of only two free-standing aviaries in the nation. With that kind of legacy comes a lot to capture in one website. The Aviary has numerous exhibits, staff, birds, events, and programs, all aiming to educate and connect people to nature. So how do you put that all into a neat package that welcomes visitors and supports programming goals?
The answer: lots of design AND organization.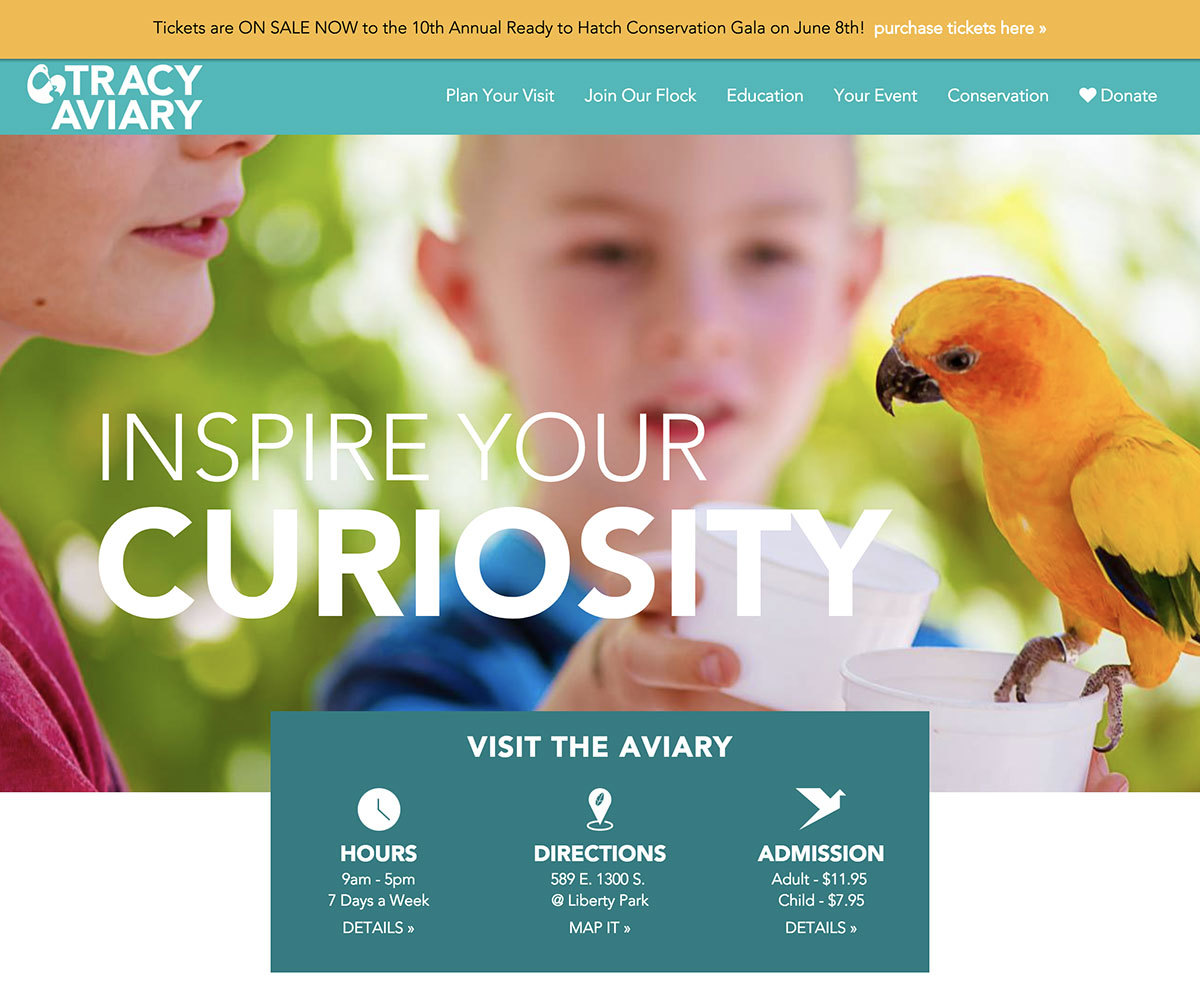 Whenever we get to work with a client that has such colorful photography, it's an embarrassment of riches. Deciding how to use the imagery effectively when there is so much content to include is a challenge but one we were happy to work through with the dedicated team at Tracy Aviary. We took inspiration, not just from the birds, but also from the beautifully designed metalwork that grounds this stunning respite in Liberty Park. We incorporated that metalwork patterns and the vibrant color palette throughout the home page tiers leading to how to support the Aviary, attend events, get informed on their news, and get a bit more visual inspiration from their Instagram feed.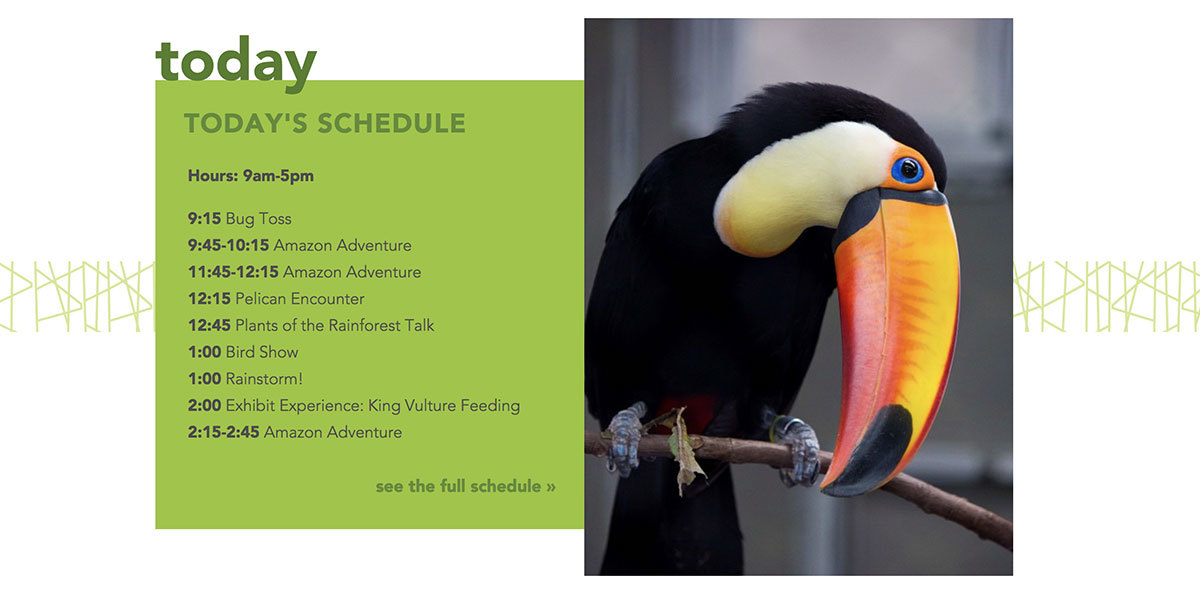 Tracy Aviary has so much going on daily, and we wanted to make the schedule accessible to patrons and easy for the staff to manage. We also incorporated a top banner for them to highlight the next big event on their calendar (like the 10th Annual Ready to Hatch Conservation Gala coming up June 8), among other features.