It all started with The State Room and its earnest dedication to creating a great and intimate live music venue. Then came OP Rockwell and The Commonwealth Room. As music fans, we're happy to see our friends growing and evolving.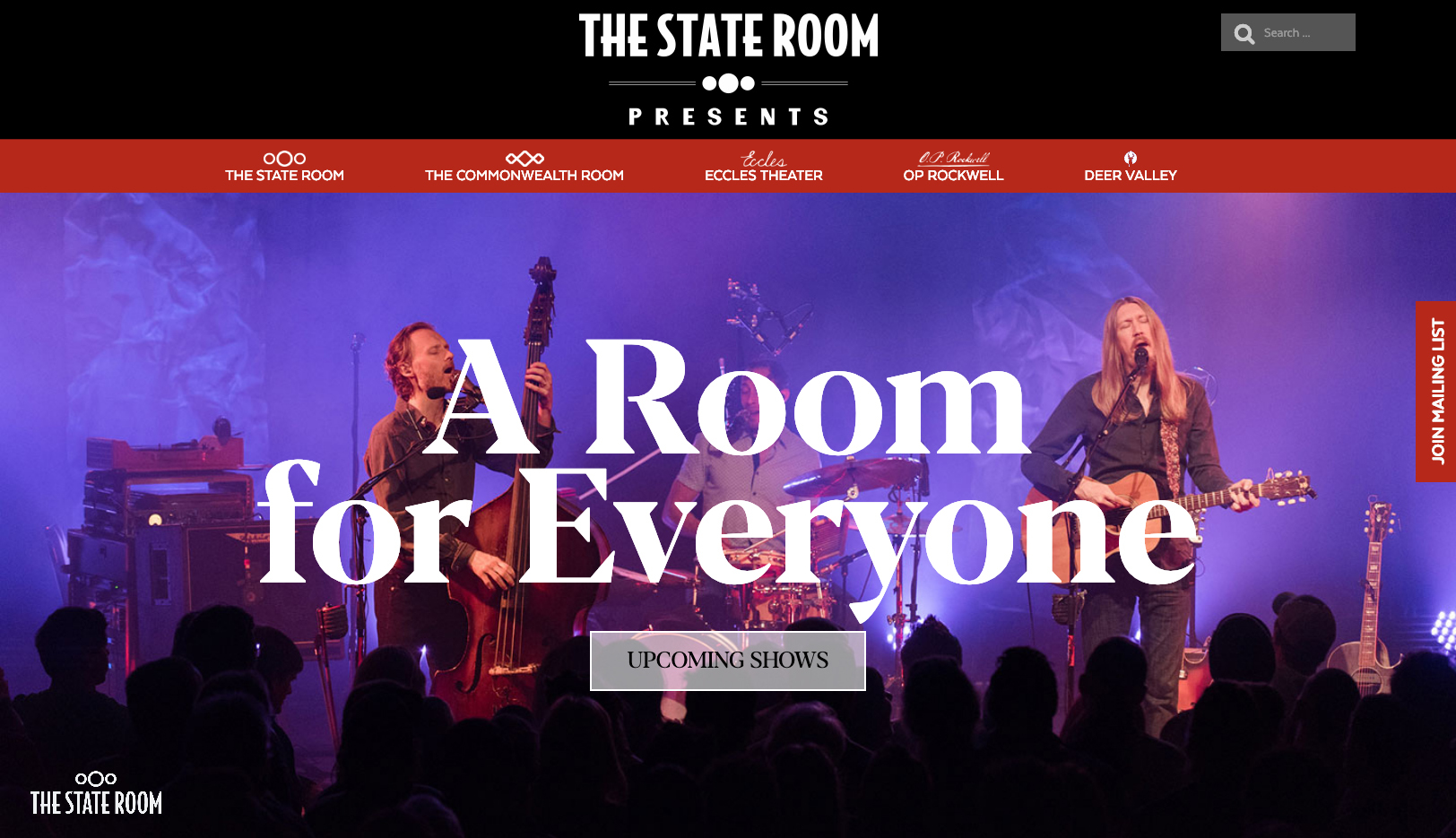 Perhaps a little-known fact is that we originally connected with Michael Yount, now Third Sun's Creative Director, over The State Room logo design when the place opened. Since joining Third Sun, we have developed the Commonwealth logo and the new State Room Presents mark.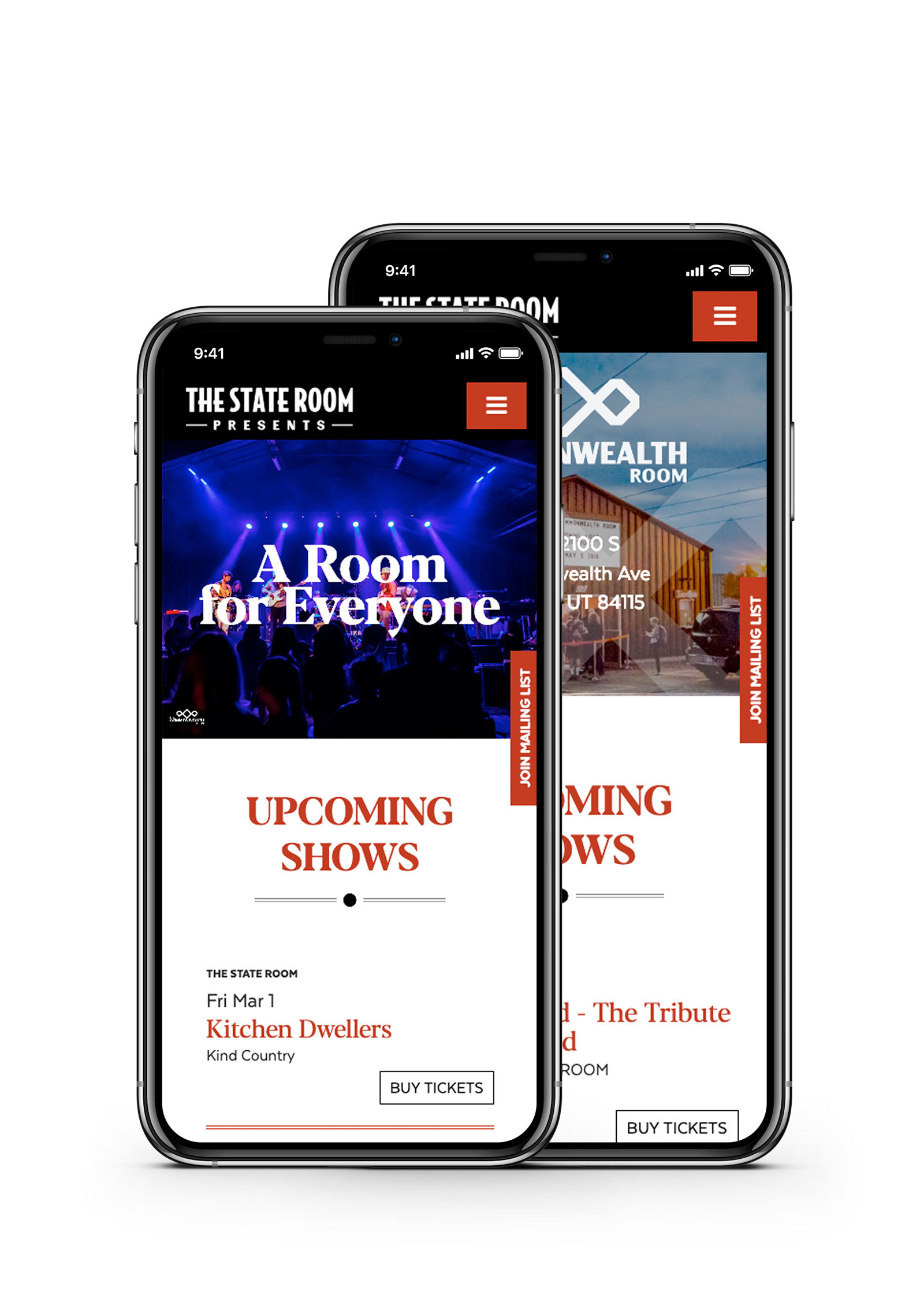 The new website took several strategy meetings to determine how we could best serve the needs of music fans. Under the umbrella of The State Room Presents, shows at all the venues they book are represented so that seeing a show at The State Room may also lead someone to see a show at the Eccles.