Third Sun is excited to launch The Neighborhood Project in collaboration with Paige Kershaw and Lucy Blatt from Coast to Coast Studio. The project grew out of a conversation over beers when our own Michael Yount, Paige, and Lucy discovered they had a shared interest about creating a more branded Salt Lake City. They mused, wouldn't it be cool if we got a whole bunch of local designers to each take a neighborhood and come up with a visual identity for those places?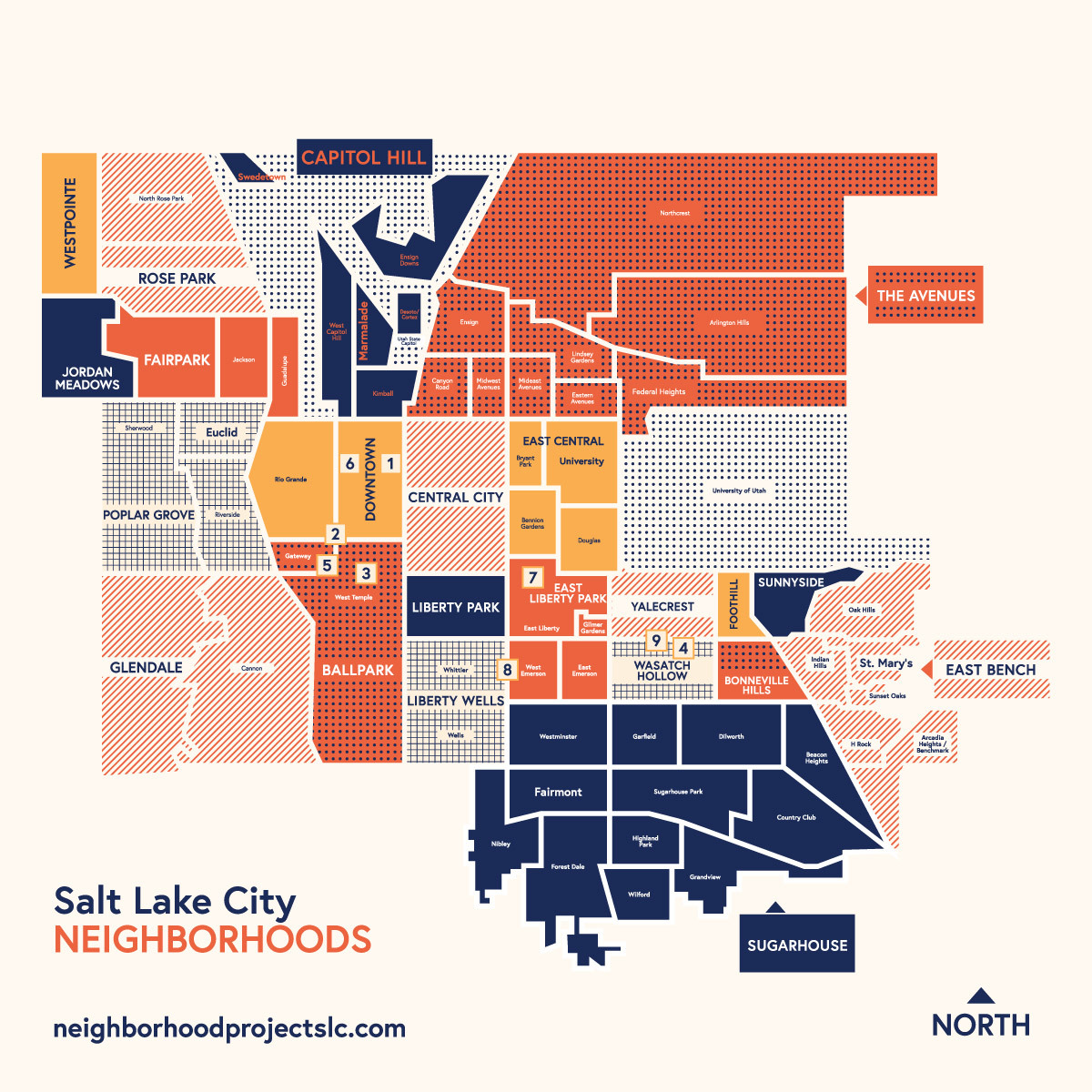 Between our collective contacts, we recruited more than 25 talented designers or design teams to draw their neighborhoods by lottery on April 10. From here, all The Neighborhood Project designers have about six months to develop the branding and supporting collateral for their neighborhood, including a logo, poster, color palette, flag, and swag item. Along the way, we'll have a couple of social check-ins to keep people connected and motivated, and in fall 2019, we'll look forward to unveiling our work to each other along with interested friends, allies, and other SLC-lovers.
Read our full blog post on the project, and stay tuned for updates!