The George S. and Dolores Doré Eccles Foundation is a pillar in the Utah community and beyond, helping hundreds of organizations over the past 60 years.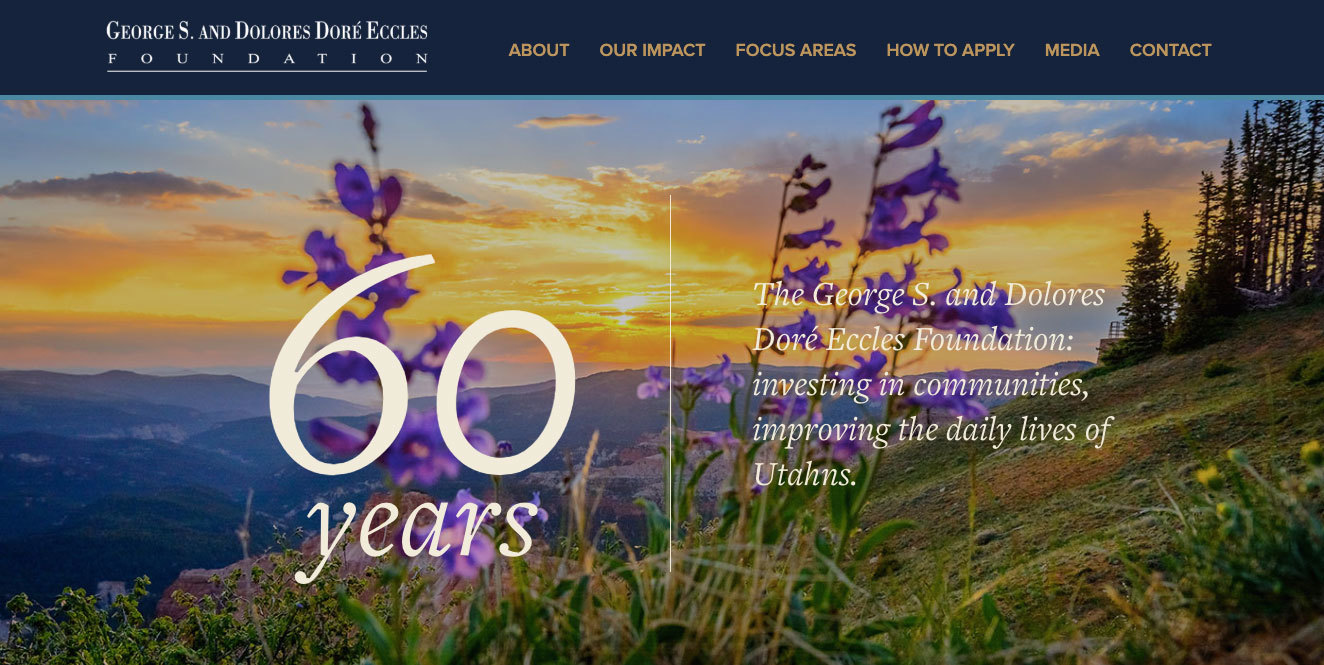 We created an all new website to highlight their 60 years of generosity with an overview of their founders, history, and mission while also presenting their distinctive areas of focus.
For the sake of our Utah community, we look forward to the next 60 years as they enable nonprofits to care for those in need, to keep art alive, to maintain our natural resources and vistas, and to ensure that Utahns are educated in a variety of ways.