The Albert and Elaine Borchard Foundation is a California-based family foundation with a mission to promote research, education, social justice, and the arts and to improve the human condition.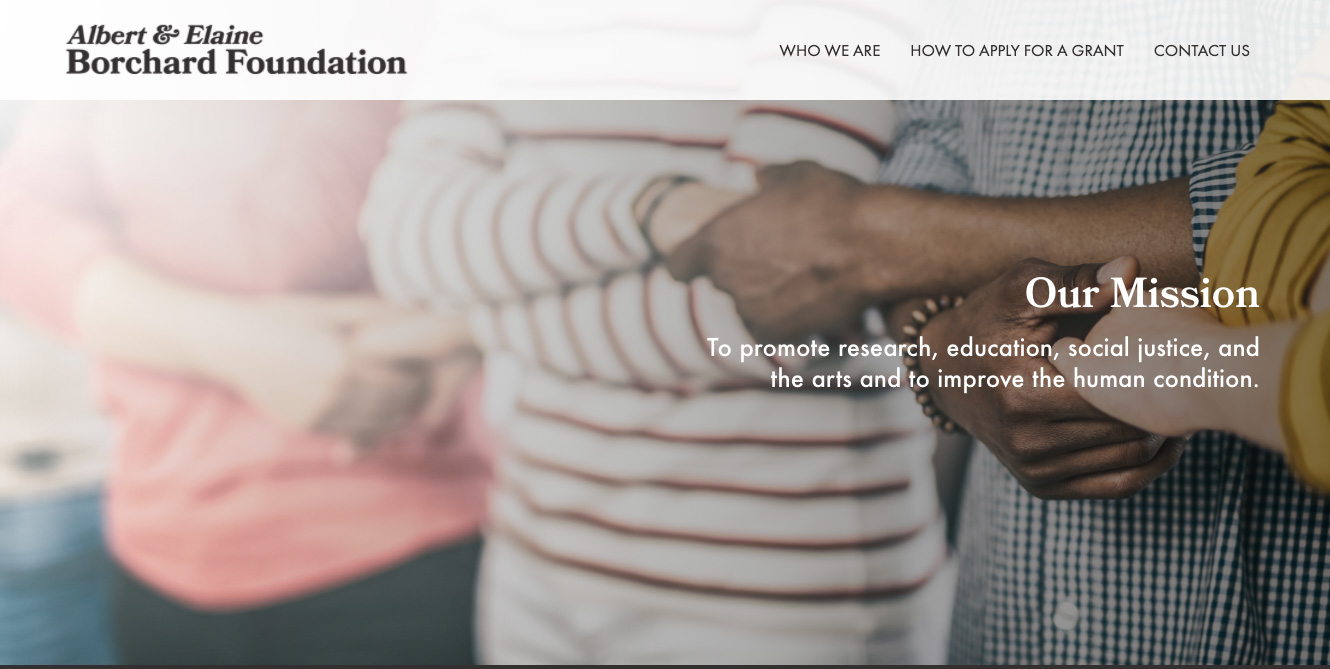 A few years ago the Foundation became a Third Sun client through a local tie to their Center on Law & Aging. We originally created sites for the Center, the Foundation, and their Center on International Education. With the need for a site for their new Center on Literary Arts, it was the perfect time to update the original three sites with the addition of the fourth.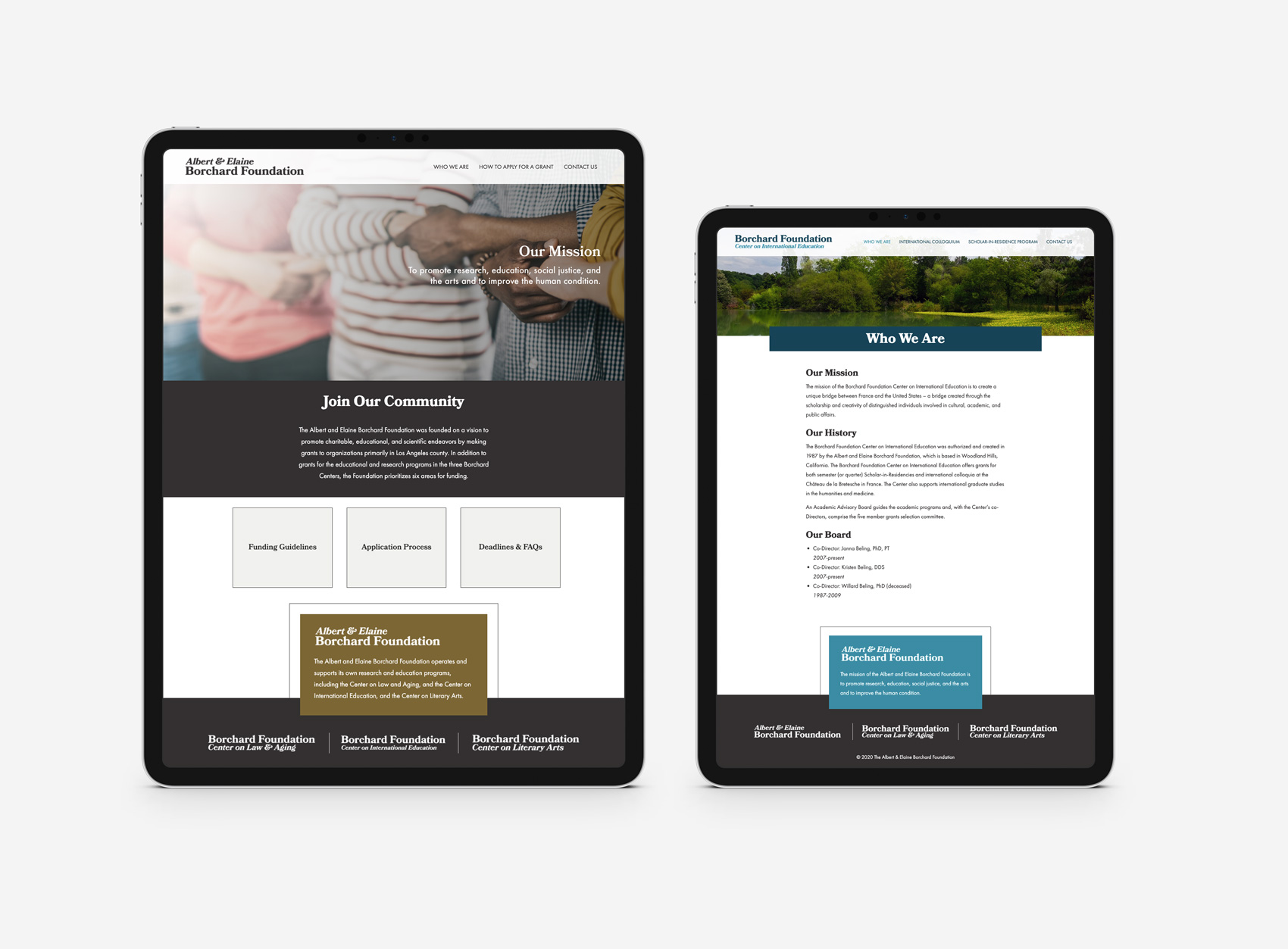 The Foundation and Centers all share common themes, but are separate entities that need their own unique sites to stand on their own. When we began the project, knowing we were doing them all together again, it made sense to give ourselves a consistent branding mark for all four. We first created the main Foundation site, and then used that as an outline for the remaining Centers' sites. Starting with these cohesive layouts, we devised unique type treatments, color palettes, and imagery for each site to illuminate their distinct personalities.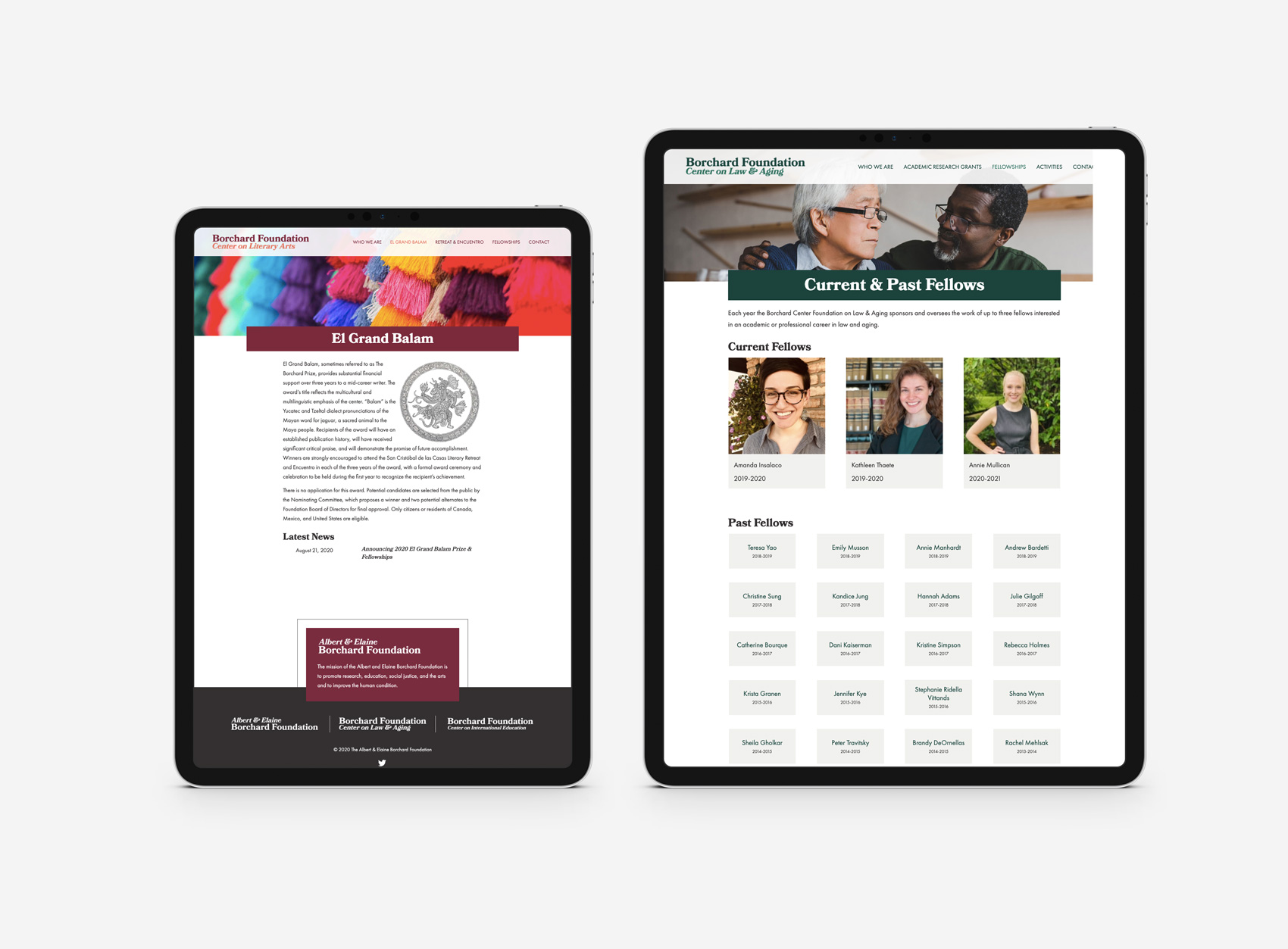 Creating a collection of websites that strike a balance of harmony and individuality when viewed together or on their own is a challenge we relish. Starting every project from scratch and creating custom designs — as opposed to using pre-made templates — gives us an ideal level of flexibility in our designs and implementation that leads to beautiful results.