From our founding in 2005, Third Sun has always offered in-kind and affordable services, advice, and support to nonprofits. In 2017 we created the Design for Good Community Grant as an additional outlet to focus our in-kind work on one nonprofit. We offer the winner services valued at up to $15,000 toward a project that will address their branding, website design, and online management platforms. 2020 has been a year of change, so we decided to mix it up a little and select two grantees (you can read about our selection process here). We've already shared our results for Fit To Recover — the next up is South Valley Services.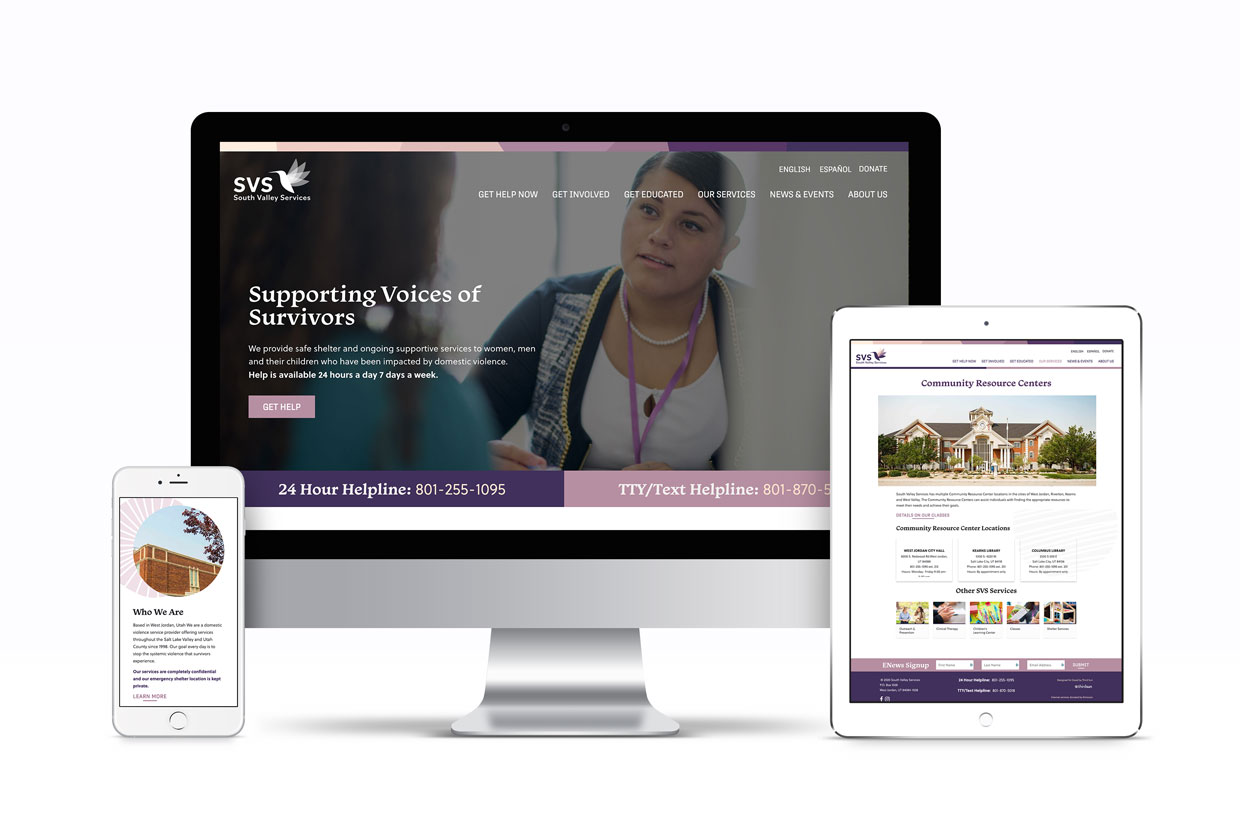 South Valley Services provides safe shelter and ongoing supportive services to women, men and their children who have been impacted by domestic violence. Their helpline is available 24 hours a day, 7 days a week. Right from the start it was important to them to make it clear that they are are more than just a shelter — they offer an impressive range of services to help support survivors.
Our first step was the name and branding — after a few tries around a new name we settled on keeping their recognizable name but adding the new tagline that also used their iconic initials, "Supporting Voices of Survivors" for use in print, presentations, or other avenues where it makes sense. As they put it in a recent announcement, "now there is even more meaning to the letters SVS." Survivors are at the core of their work, and it is vital to SVS that they're elevated and supported — not just in emergency situations but that they're supported and heard in the long-term, too.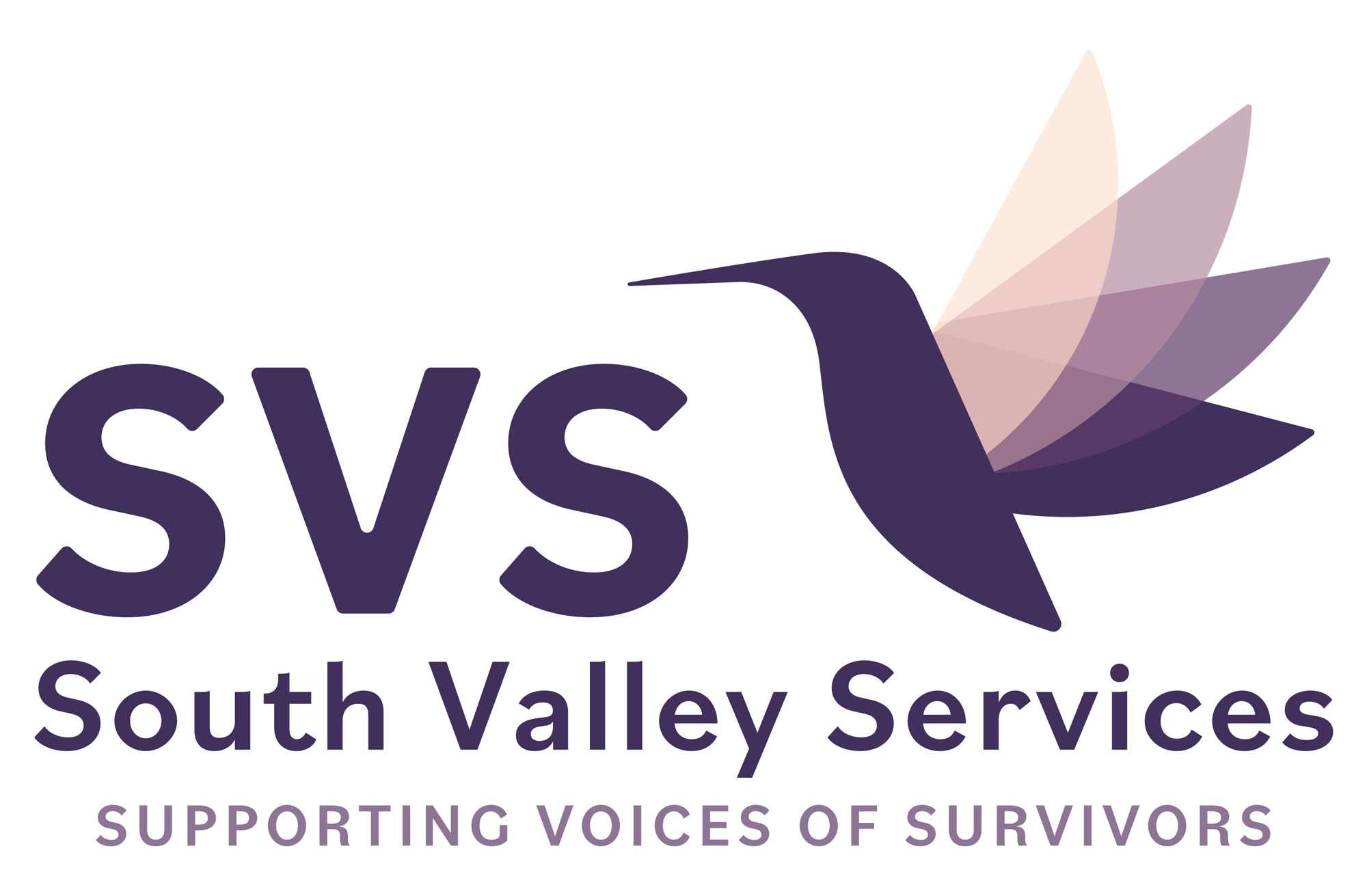 We wanted to ensure that the branding felt aspirational and hopeful, to show what is possible with the help of SVS. Our designer Delaney came up with three really nice options, and we were excited when the team at SVS picked our favorite — the hummingbird. There's so much behind this beautiful branding we've dedicated a separate blog to it.
Next was the website! Reorganizing the content to be as useful as possible to those seeking services was a big priority for us, and we kept security in mind with features like an Escape button. Their previous site felt a little dark and gloomy, and we wanted to bring in the hopeful feeling we'd sought in the branding. Delaney used the color palette from the branding, and created a handful of organic shapes and elements that lend a subtle grace and balance to the design. To complement the design we teamed up with our friend, photographer David Newkirk, who visited two of SVS's Community Resource Centers and took images of their team. The images are bright and welcoming and they capture the warm spirit of the organization.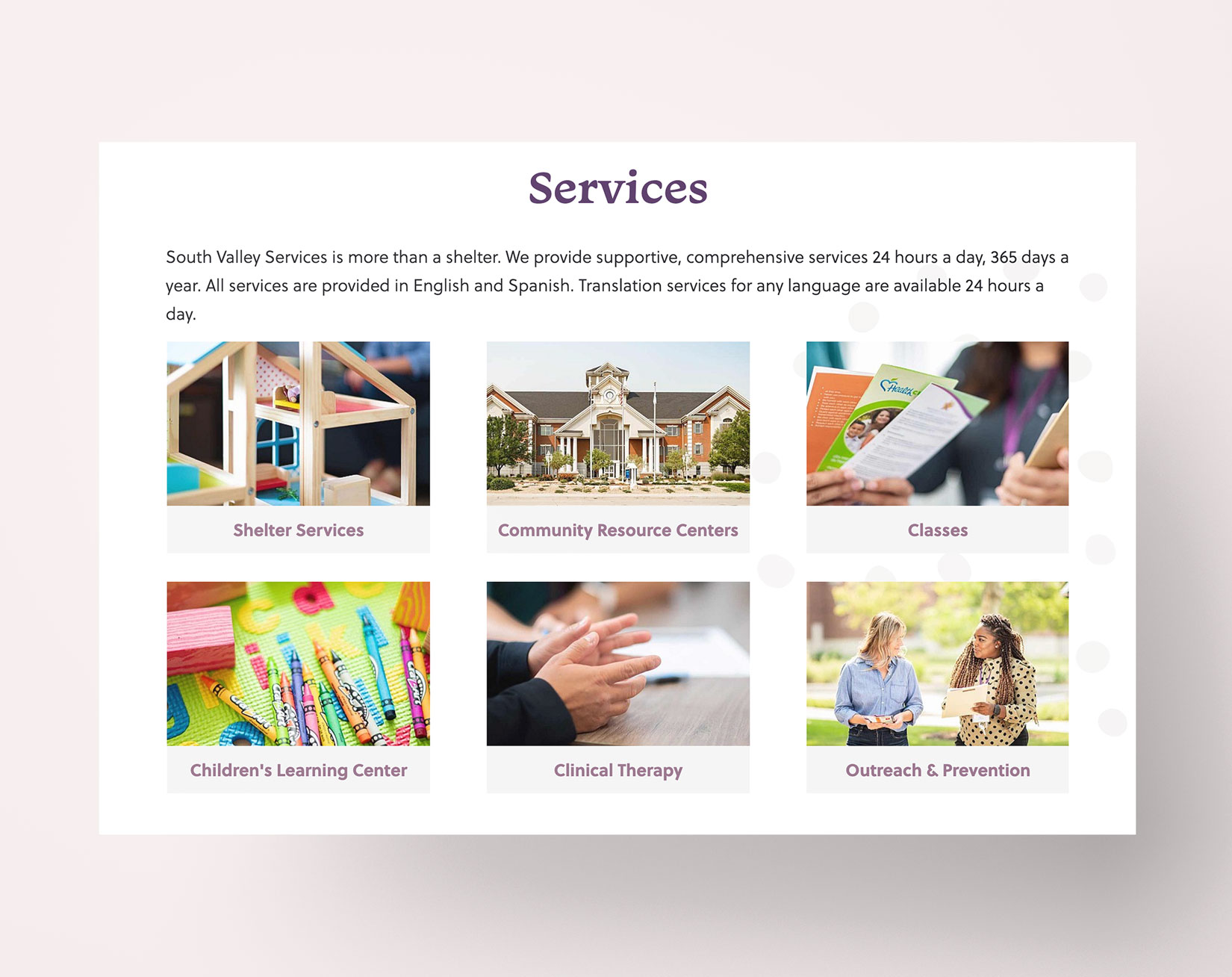 We selected South Valley Services for the Design for Good Grant because we truly believe in the importance of their work, especially during this difficult and unusual year. The goals of this project were to elevate their message, help their audience find the help they need, and to do it all in a way that felt safe, welcoming, and hopeful. Our whole team pitched in to accomplish this, and we are all honored to have partnered with the SVS team to get this to the finish line.