Salt Lake Valley Habitat for Humanity helps give Salt Lake families a hand up through the opportunity of home ownership. The nonprofit organization came to us for a complete overhaul of their expansive website.
Since they're a national organization they had existing branding — we used their style guide to influence the design, brightening up the site with a fresh color palette. To make the site easy to navigate we condensed their information to make it concise, then presented it in a bold but digestible format.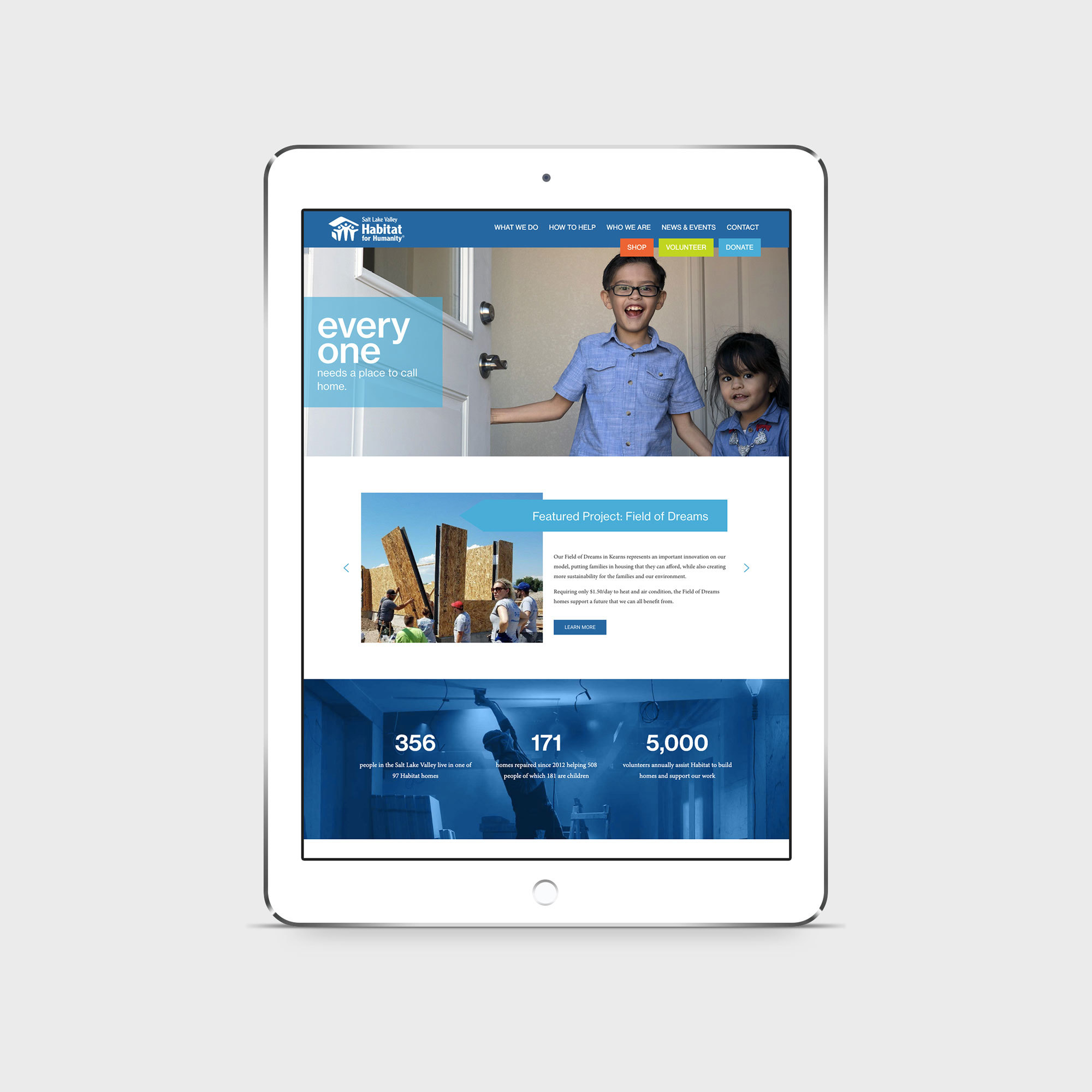 An important content element was the Success Stories section that highlights families that have been part of Habitat's programs. Each hard working family has a dedicated page sharing their unique story.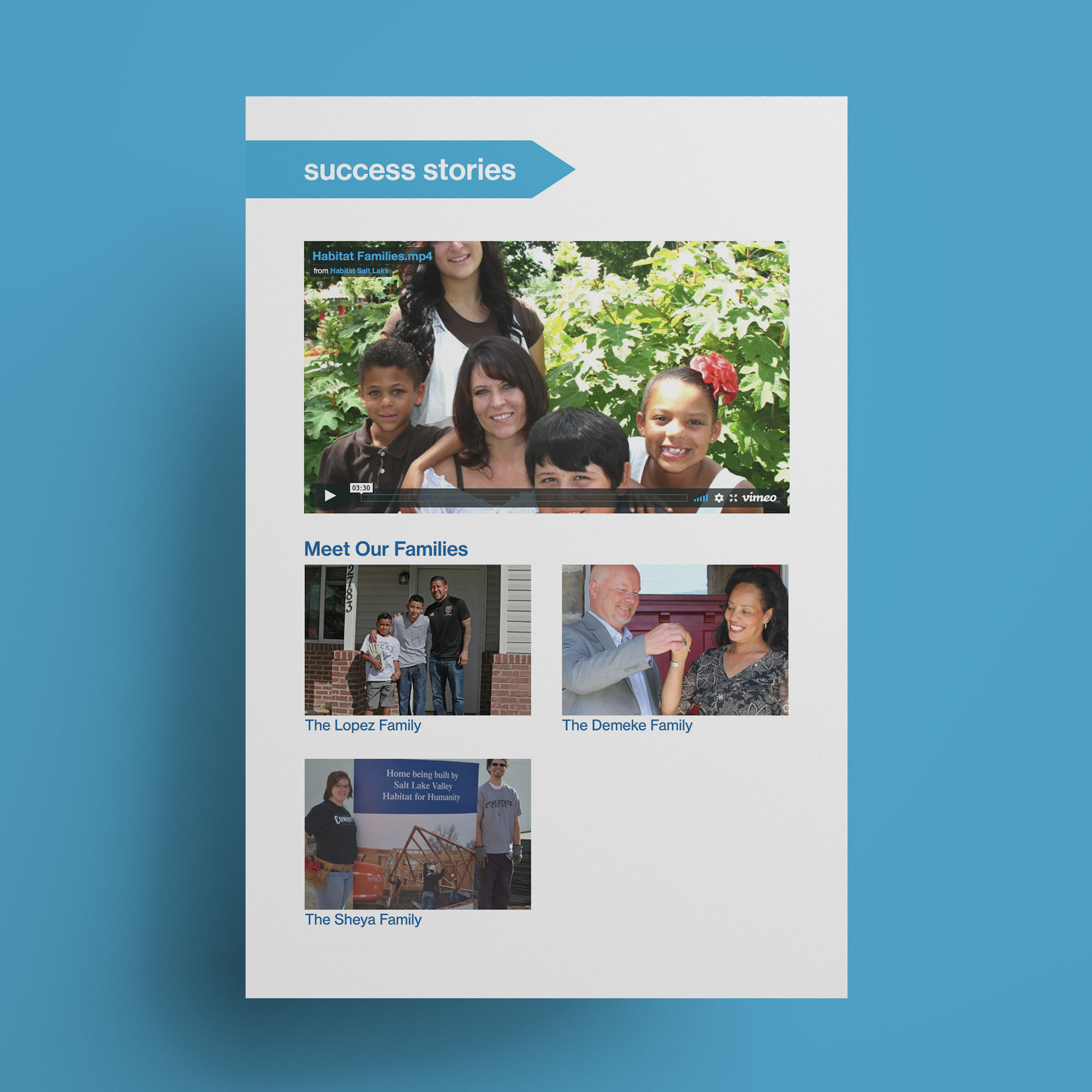 For ReStore, their space that sells quality used and surplus building materials, we created a distinctive landing page. The page is not separate from the larger site, but we wanted to give it it's own treatment and voice so it would stand out from the others.