Race Swami is a close-knit, community-driven swimming and enrichment program based in Rose Park and Glendale in the heart of Salt Lake City's west side. Though at first glance they may seem like just another swimming organization, what makes Race Swami truly special is their Enrichment Programs — designed to assist their student-athletes so their success in the classroom is consistent with their success in the water with offerings like one-on-one tutoring and a student book club. They are passionate about their mission to enrich the academic, athletic, and life skills of their participants.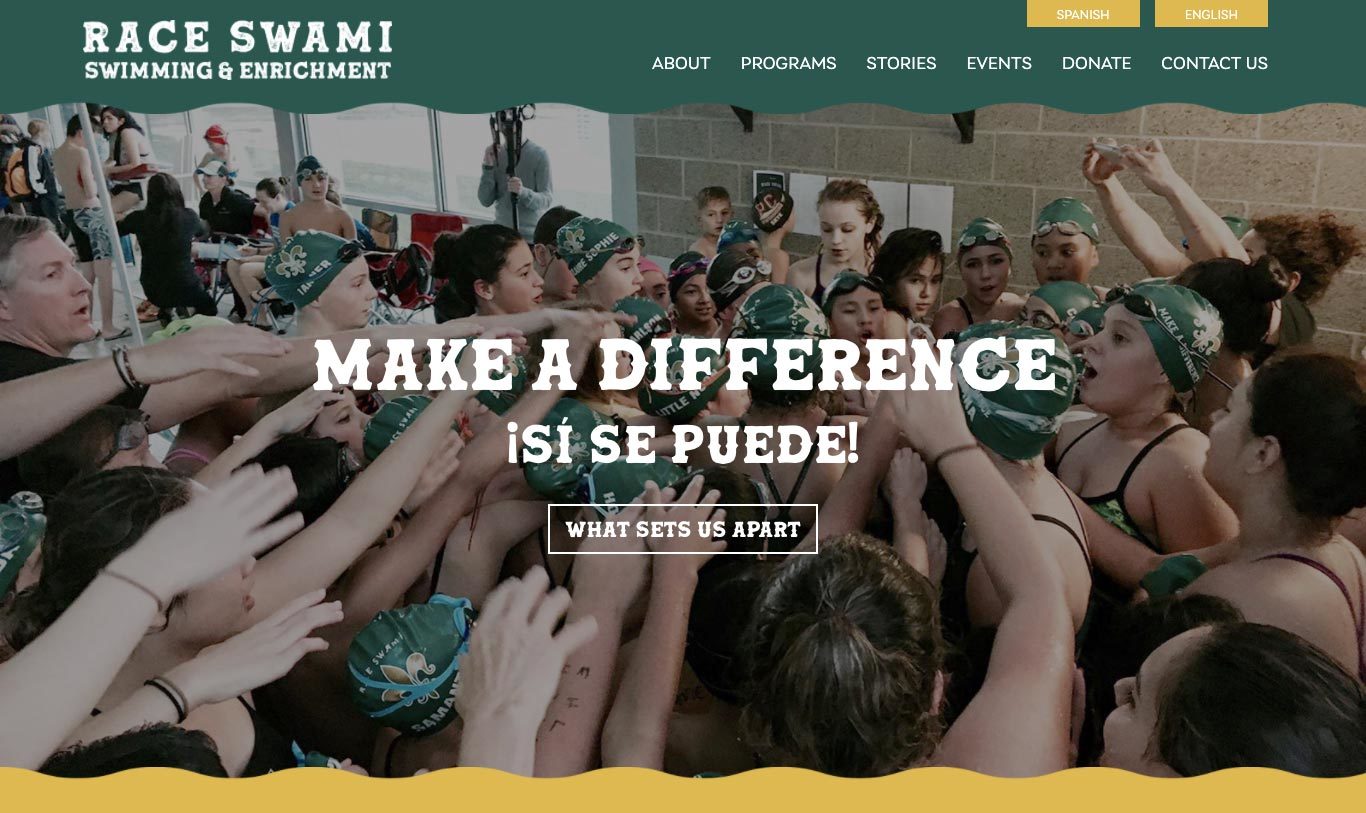 It was important to incorporate a fleur de lis in the branding, because it holds personal significance to the founder and team, so our designer Delaney ran with it! Delaney worked closely with Race Swami to craft a logo and branding suite that would capture the energy and excitement of the organization. The end result is a vibrant logo with subtle references to the organization's roots and work in the Salt Lake community.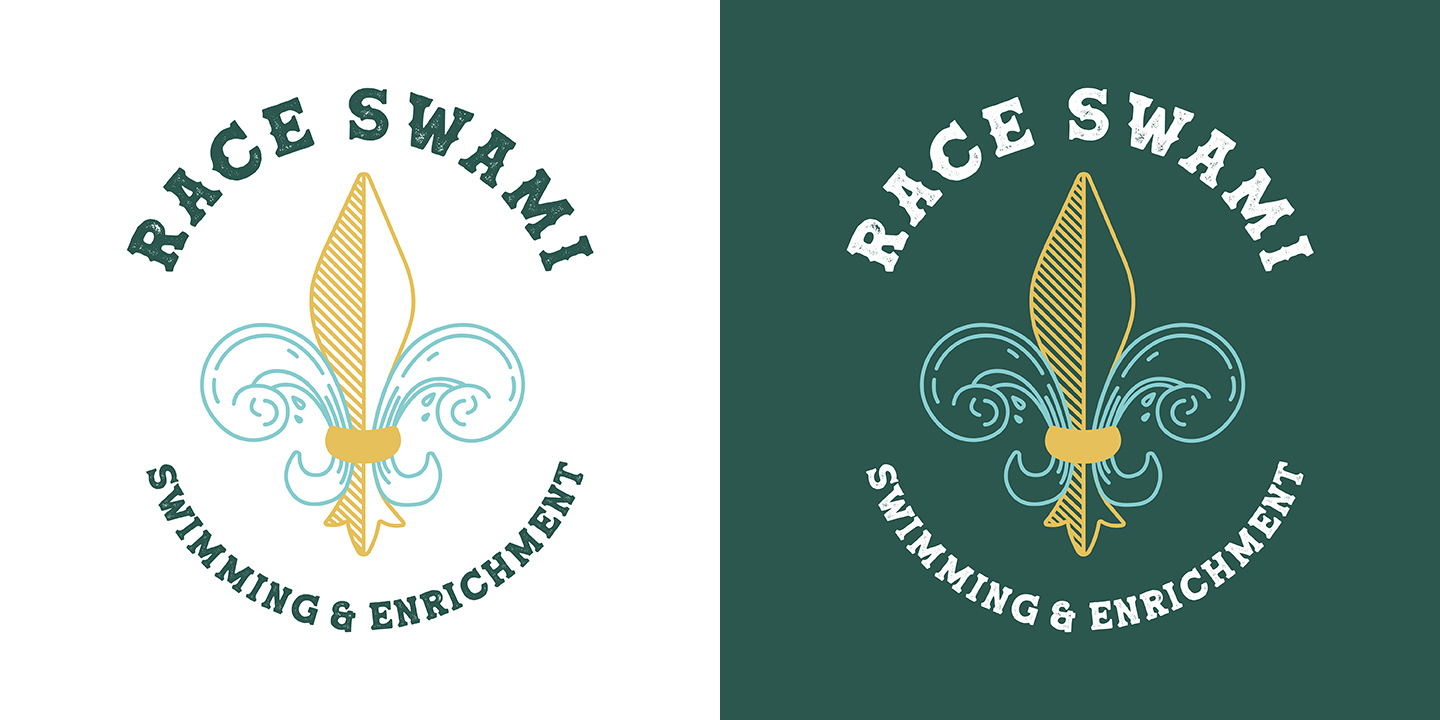 The next step in the process was taking content from their previous site — dubbed by them "The Winchester Mystery House" for its large size and lax organization — and creating a strategy for the essentials to work in their favor. We strategically planned a new hierarchy and layout for their menu and content items, scaling back some items and finding new life for some great pieces in their new "Swami Stories" blog section.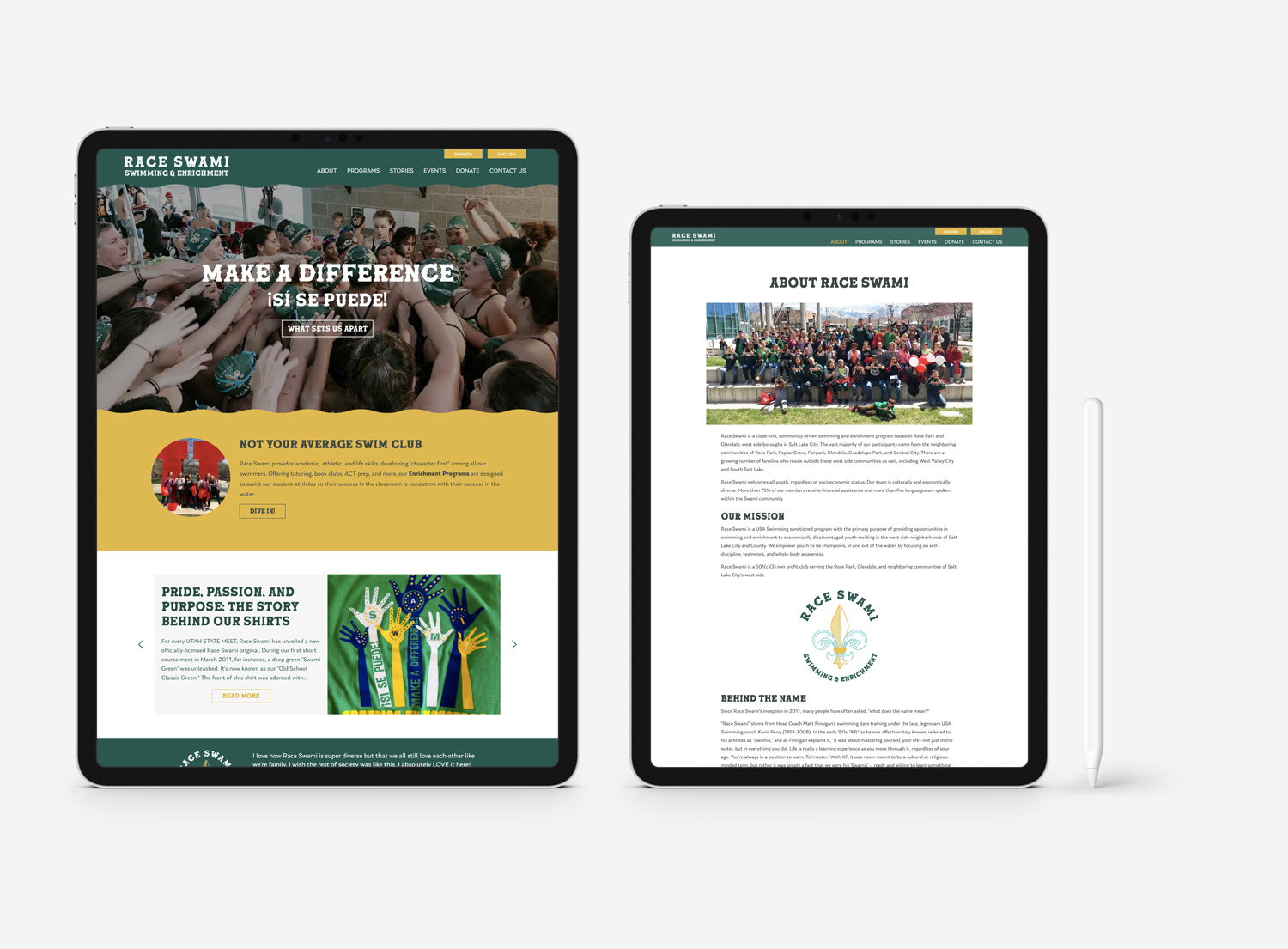 Once the content was squared away, we tackled the web design and came up with a playful layout that utilizes their new branding and incorporates the beloved green and gold colors used in their team gear.
Dive into their site and learn about this incredible organization dedicated to making an impact in the lives of Salt Lake's youth.