Ogden Friends of Acoustic Music (OFOAM) is a passionate organization presenting music and music education opportunities in Ogden and the wider Weber area. Their flagship event is the annual Ogden Music Festival that brings fans of live folk and Americana music together for a lively weekend of music and learning opportunities that get kids (and adults) excited about music.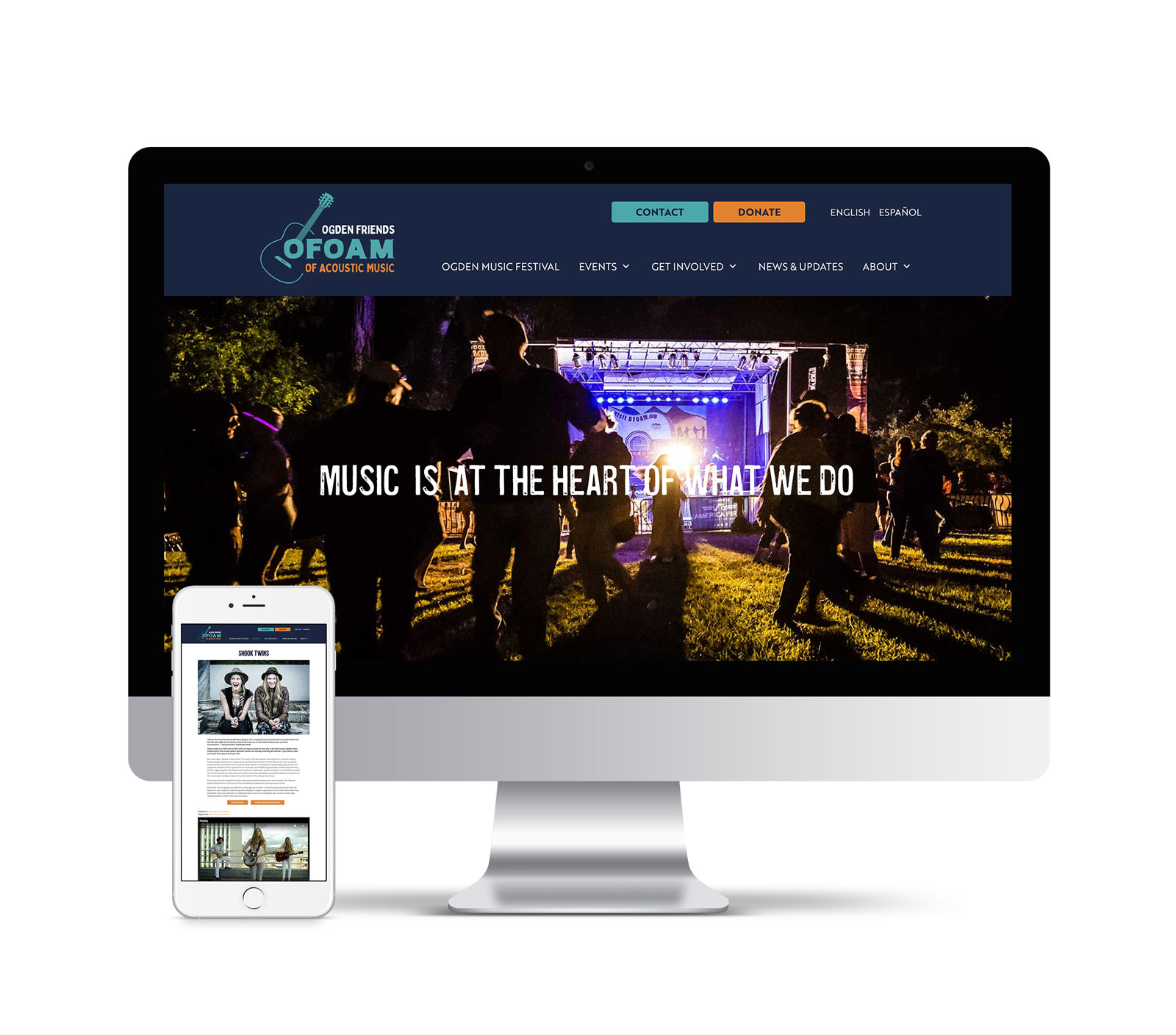 After postponing the 2020 Ogden Music Festival, it was the perfect time for OFOAM to make their triumphant 2021 return with fresh branding and a vibrant, new website. Making use of the familiar guitar element, we worked toward a cleaner look that still maintained their rootsy personality while providing complementary illustrations that are used throughout the site and can be used in other collateral like booths and banners. Our favorite is Delaney's custom sketch of Ben Lomond Mountain that ensures Ogden is solidly represented as a foundational pillar of OFOAM.


The new website was designed to look and function well in current times when live events are not quite back in action, and then expand as their festival and other events approach. The site has an archive of past performers and galleries, and will feature all the relevant details on tickets, location, and ways to join in the fun. Organization and ease of use on desktop and mobile were key areas of focus, as well as capturing the bright, colorful personality of OFOAM.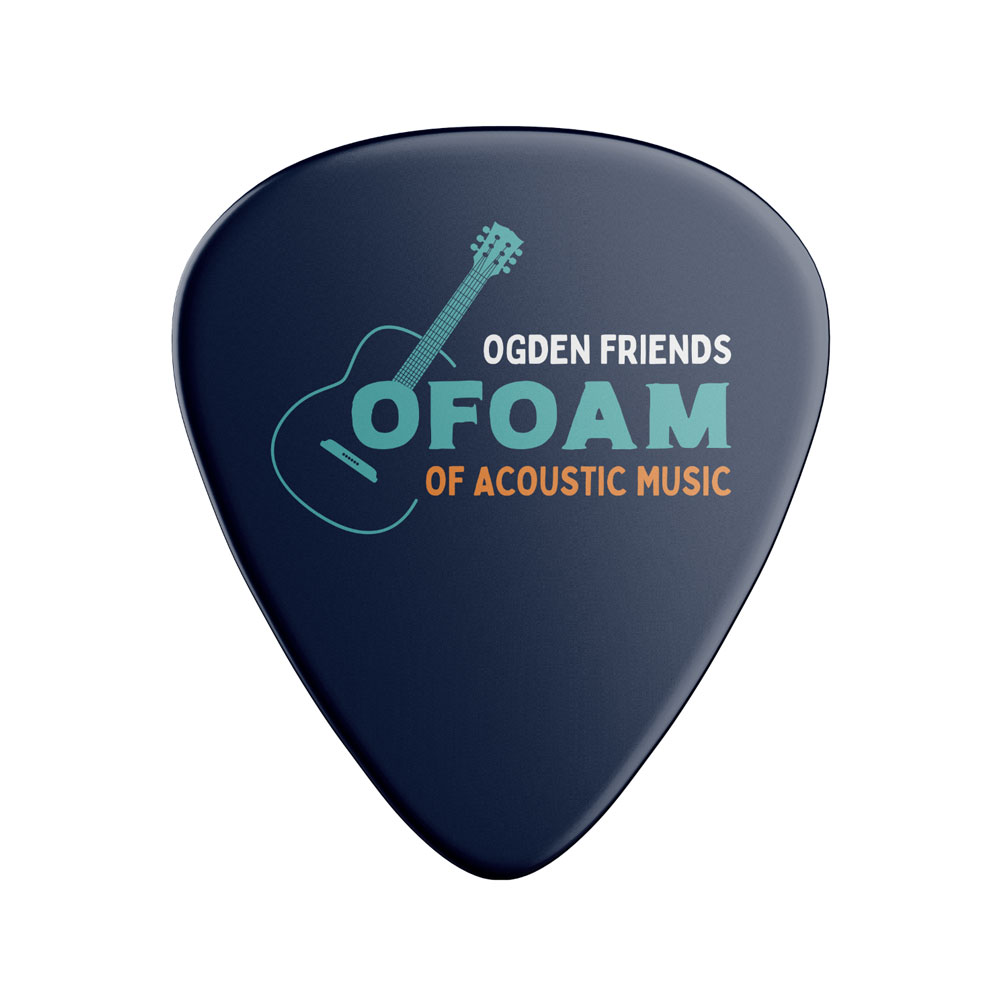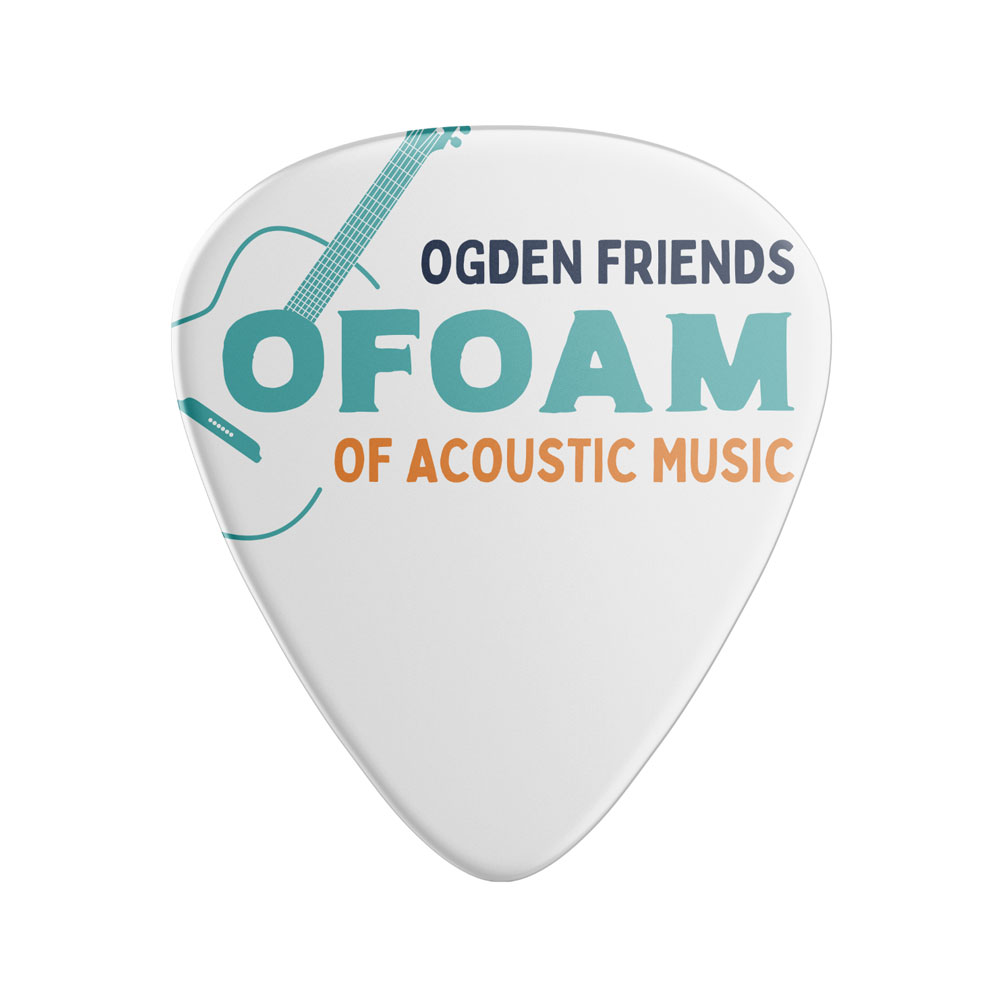 We can't wait to get back to enjoying live music at this year's Ogden Music Festival — hope to see you there!