From our founding in 2005, Third Sun has always offered in-kind and affordable services, advice, and support to nonprofits. In 2017 we created the Design for Good Community Grant as an additional outlet to focus our in-kind work on one nonprofit. We offer the winner services valued at up to $10,000 toward a project that will address their branding, website design, and online management platforms. 2020 has been a year of change, so we decided to mix it up a little and select two grantees, you can read about our selection process here. The first grantee was Fit To Recover.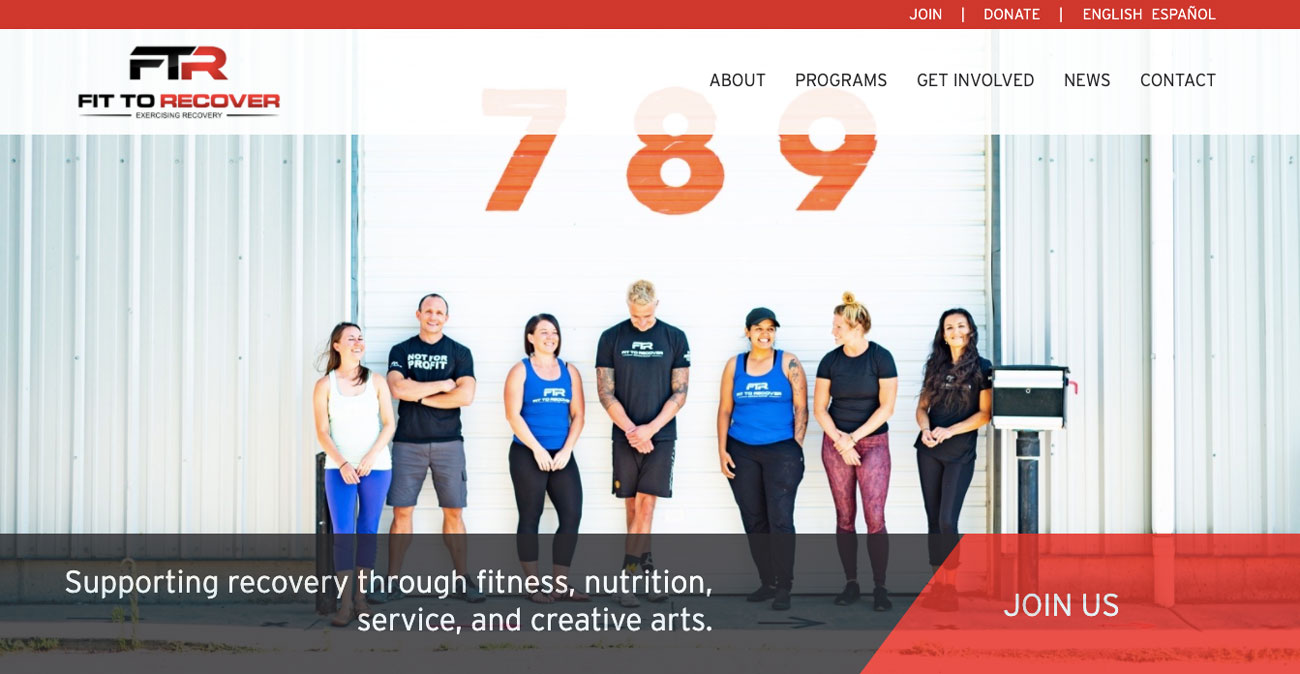 Fit To Recover takes a holistic approach to supporting individuals in their sobriety. Their mission is founded on four pillars — Nutrition, Community Service, Creative Arts, and Fitness. They have an impressive team of professionals supporting their mission, so we wanted to create a site that highlighted their pillars and the fact they're so much more than "just a gym."

We were immediately struck by the incredible passion of the founder, Ian Acker, and the positive energy of the organization as a whole — collaboration can be tricky, and even more so during a pandemic, but the Fit To Recover folks were always willing to help out and work together to make something great. This can-do attitude has led to incredible accomplishments that are all the more impressive when you consider they only started in 2015.

Early on we decided it would be great to capture images that convey their vibrant energy, so we brought in photographer David Newkirk to take some bright, beautiful pictures of their team and the facility.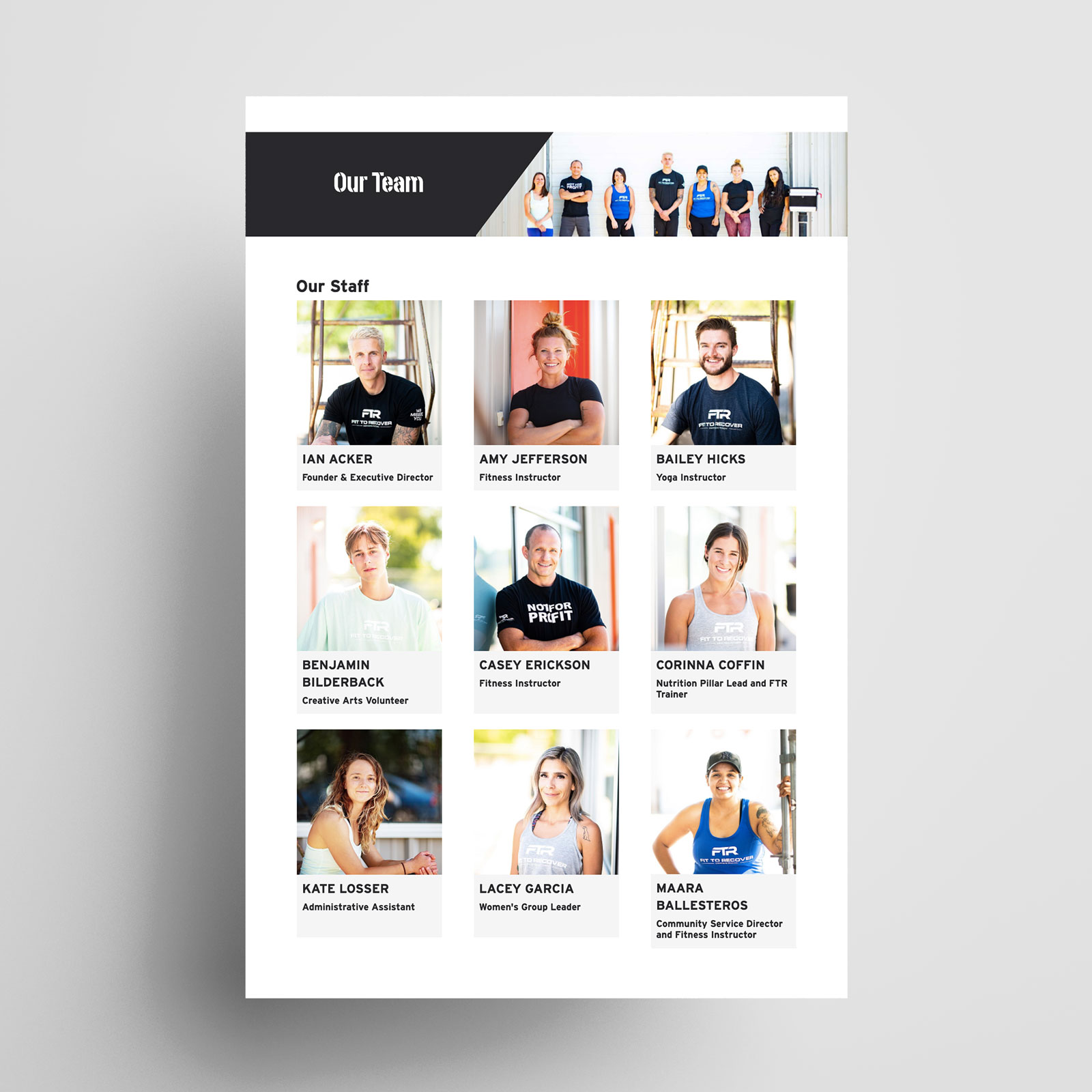 Designing the site, we knew we wanted some custom elements. Our designer Delaney took inspiration from their existing logo — she used it to craft their color palette, and mirrored its angles throughout the design and in their unique button style.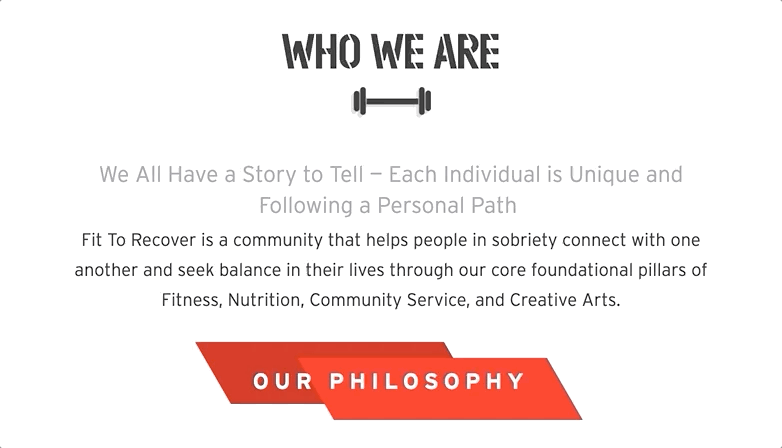 As a one-of-a-kind organization, Fit To Recover works hard at improving people's lives and fostering human connection in a year where it means more than ever. At Third Sun we are so pleased to have them as one of our 2020 Design For Good grantees, and to be a part of their efforts.
I am blown away at the organization, professionalism and attention to detail. I have been so thankful along the way for all of your team's hard work. You have given a digital life to an organization with so much passion.
Thanks for everything you do and thank you for your work on this project. This will allow more people to be served in recovery from substance misuse.

— Ian Acker, Founder