In their own words, "The Community Foundation of Utah believes in a holistic approach to charitable giving through working with nonprofit organizations, businesses, and individuals to identify and support solutions to the most pressing needs in our community."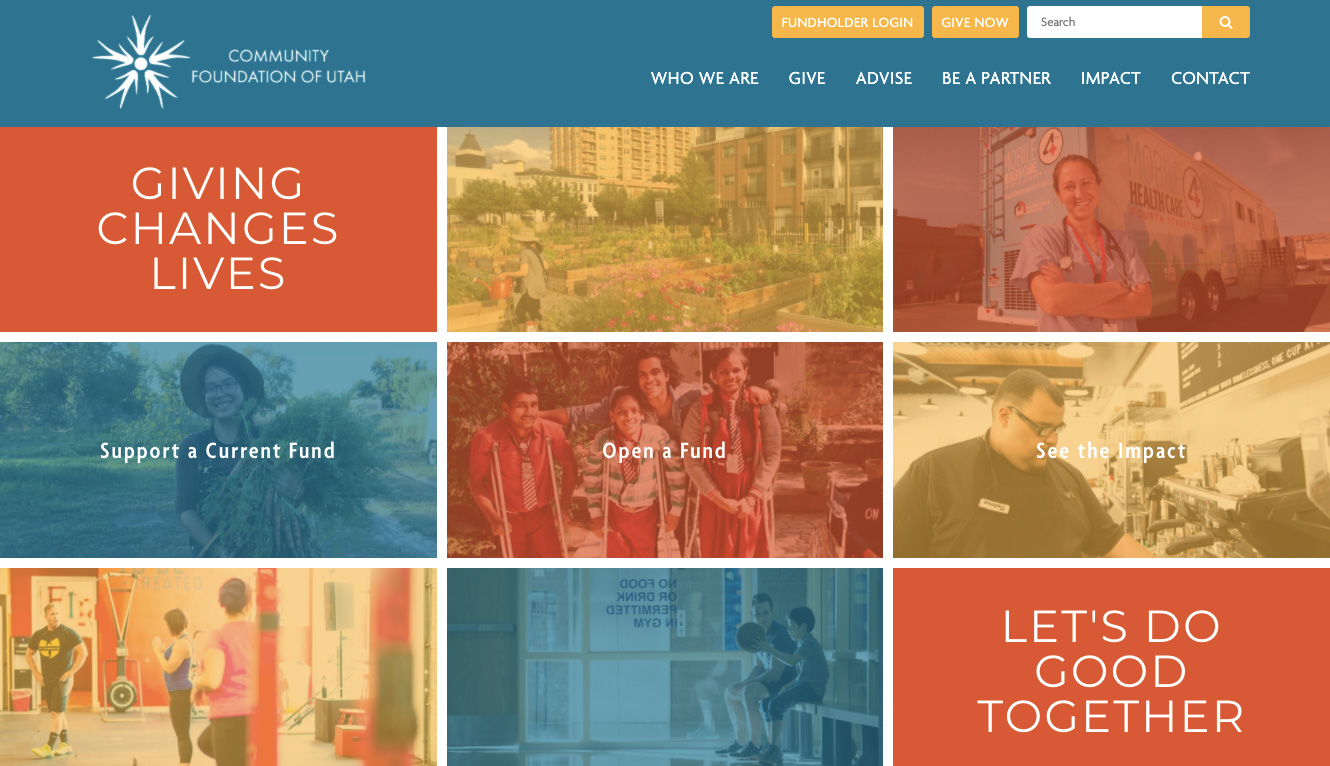 A community foundation is a form of collective, community-focused funds and endeavors — when CFU was founded in 2008 Utah was the last state in the country without a community foundation. A longtime Third Sun client, they came to us not only for a website redesign but also for our expertise in content strategy, copywriting, and graphic design.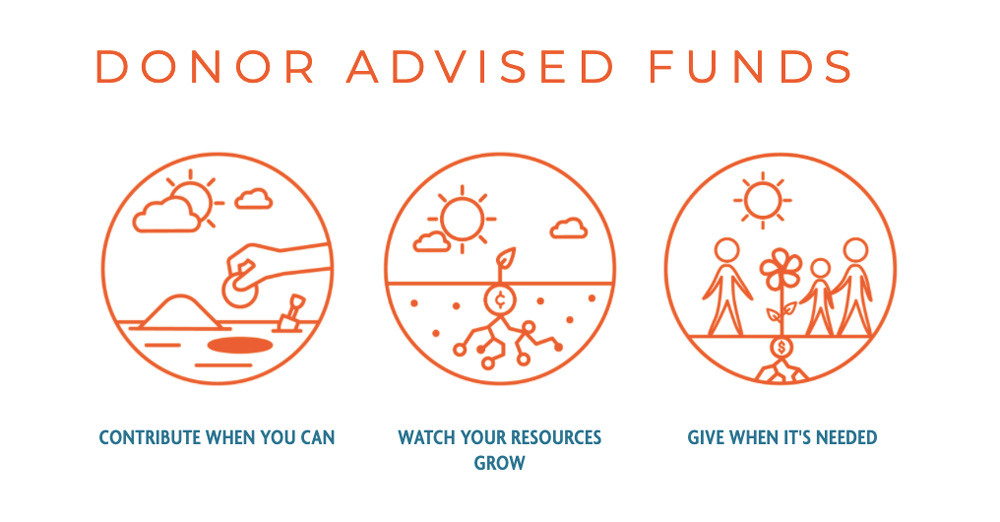 We honed in on their audience to reimagine the way Community Foundation of Utah should deliver info on its website by interviewing key stakeholders to learn what matters most to their donors and the CFU team. A common theme emerged: donors understand that the Community Foundation of Utah shares their values and cares about causes they care about. This understanding, combined with CFU's expertise to deal with complex transactions, creates a formidable partnership to direct resources for the most impact in our community.

We worked to convey those core themes through presenting their work as a leader among Utah nonprofits. To elevate their messaging, we crafted exacting language to describe what they do and why they do it. That was accompanied with custom graphics — icons, charts, and illustrations — in a new color palette to utilize throughout the website to make content feel dynamic and easy to understand.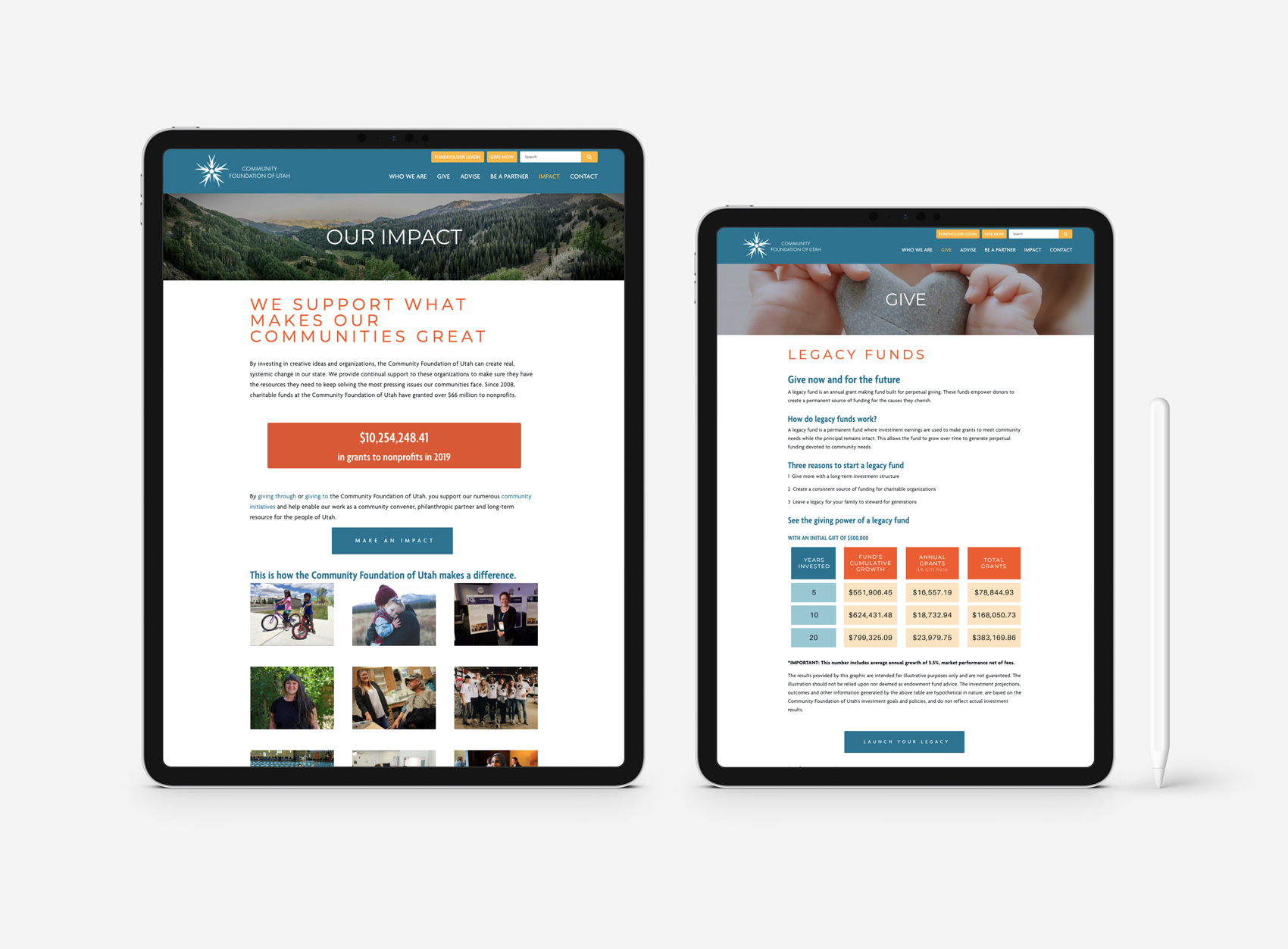 We loved working with the team at CFU to create a website that presents the complex and thorough nature of the Community Foundation of Utah's mission: giving changes lives.