Affordable live and work spaces are becoming more and more of a rarity in Salt Lake today. Longtime client Artspace is a nonprofit offering affordable Salt Lake leasing for residential and commercial tenants in seven one-of-a-kind properties. They not only specialize in reviving buildings with historic character and charm, but each space offers various green features like net zero buildings, rainwater harvesting, car charging stations, and more.
Early on in the project we realized the logo could use refreshing as well as the website, we worked with them to create new branding that preserves the classic bold serif of their previous branding and adds a sprinkle of modern flair.

We brought in frequent collaborator David Newkirk to take on the herculean task of photographing each of their seven spaces. The new site glows with his vivid images of each building exterior and the views inside tenant spaces highlighting the art and vibrancy that sets Artspace properties apart.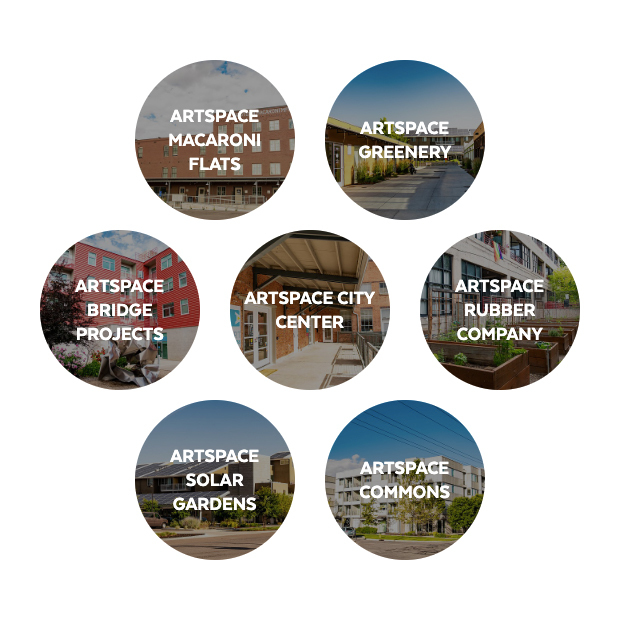 Armed with new branding and images we crafted a site that welcomes prospective and current Artspace tenants. Playful yet functional, the layout is mobile-friendly and easy to navigate — making it simpler than ever to tour seven properties without leaving the couch.