John and Casee Francis of Amour Spreads and Café have been Third Sun friends and clients since their early Farmer's Market days. They craft small-batch artisan spreads using the freshest fruit they can find. The two entities, Spreads and Café, had existed on separate sites, but we decided it was time to merge the two and refresh the site design and layout. Our main goal was to highlight the two main areas users seek out the most: the online shop and the café.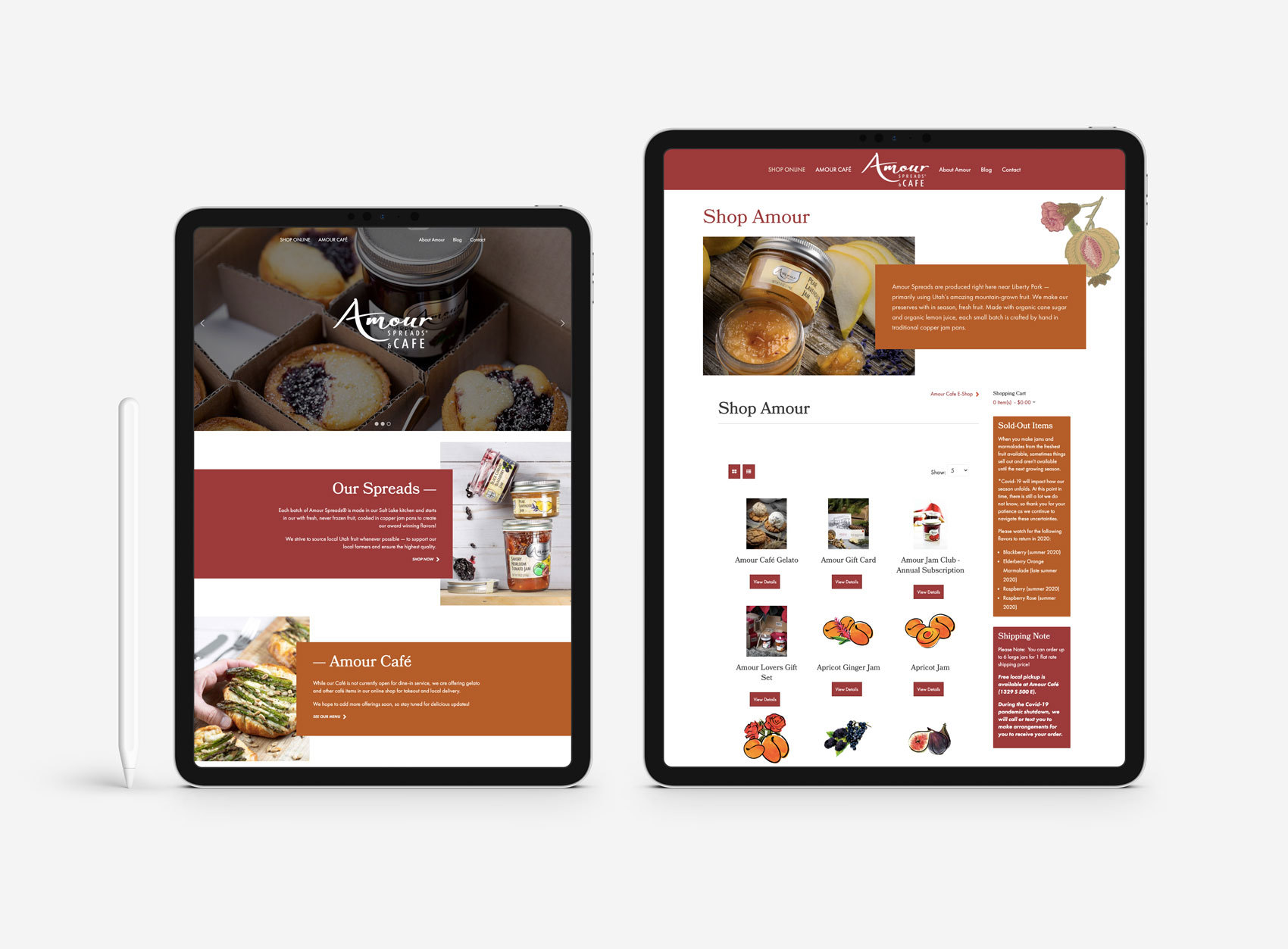 To kickstart the design process, the Amour team provided us with a wallpaper pattern taken from the walls of the café to utilize in the site to help tie their digital visuals to their physical space — the pattern is incorporated in their café menus as well. They also provided us with a handful of beautiful high-resolution images of their offerings. Our designer Delaney began by creating a color palette inspired by the wallpaper; she then crafted an elegant layout that allows key details to shine and makes it easy for users to find what they're seeking. Their wallpaper motif and beautiful photos are used throughout the design — serving as a welcome reminder that even a handful of high-quality photos can vastly contribute to elevating and inspiring a website's design.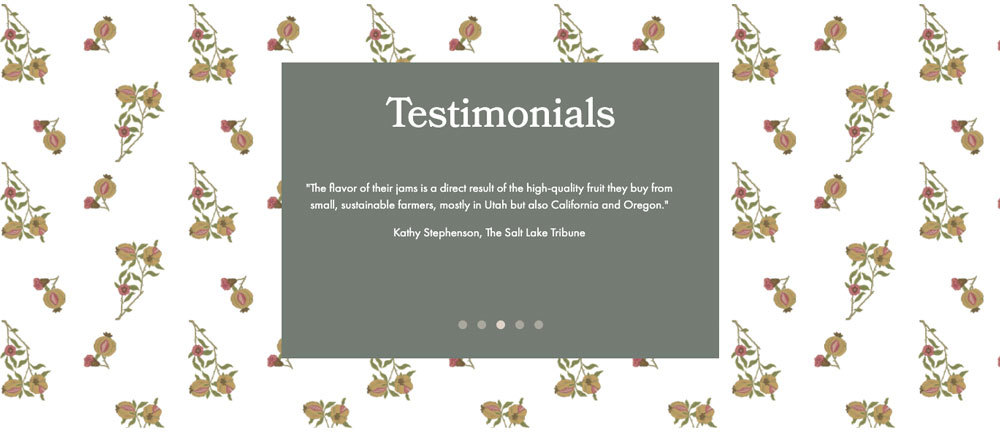 Another key aspect of the website was the online shop, a tool that is vital for many retail establishments at any time, but even more important with the current limitations on in-person sales. We started by prominently featuring calls to action that point users to the shop on the homepage — including spotlights on their delivery and free local pickup and their "Pick 6" flat rate shipping deal. We then streamlined the shop's navigation, cut down on clutter, and elevated the most relevant information.

The resulting website is a visual delight that is not only easy to use, but also invites users to explore and share in their delicious offerings.