We often refer to Joomla and K2. You don't necessarily have to remember the distinctions between the two, or know all the ins and outs, but here's a quick primer on what these terms refer to:

Joomla is an open-source content management system for publishing web content. It is the platform we've used to build your website. You can see the Joomla icon in the top left corner when you're logged into the backend of your website. Clicking on it will take you to your Control Panel/Dashboard.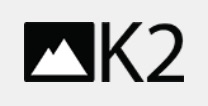 K2 is an extension we use within Joomla to help manage content. Your Items and Categories are all set up in K2.