Find an Item (essentially, one of your "pages")
1. Select All Items from the Control Panel.




2. Once you are in the "Items" area, you will see a list of existing items.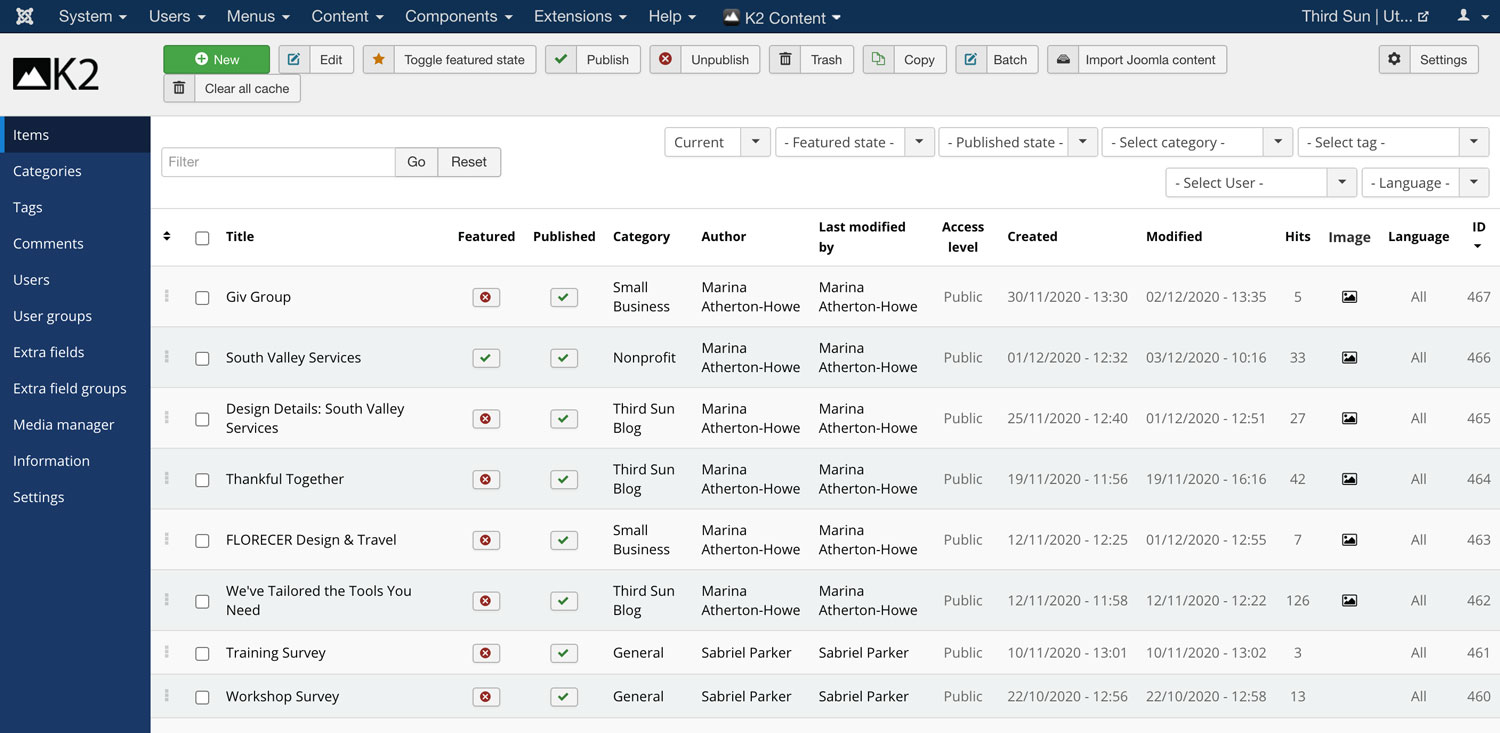 3. From the K2 Items list, you can filter down by "Select category" to view items in a particular category.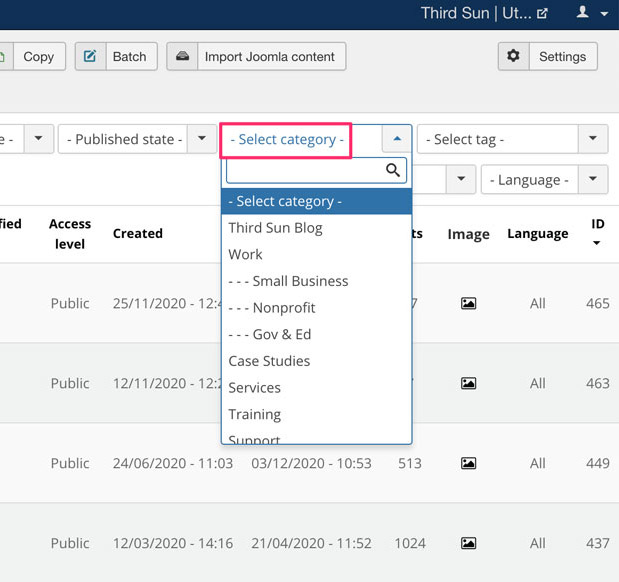 4. Alternatively, you can search by term to find items whose title contains that word.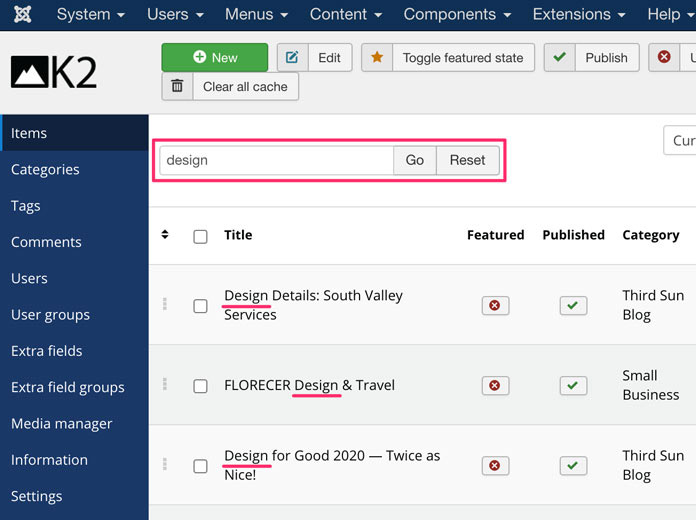 5. Once you have found the Item you are looking for, click on the title to open the Item for editing.
If you cannot find the page you're looking for, it may be located elsewhere - as a Category or Module for example. Your homepage is typically comprised of several modules. If you want to edit your homepage, see our section on Editing Your Homepage and the section on Editing Modules, or contact us if you need additional help locating a page.