Add or Change an Item's Main Image
These are steps to add the MAIN image to an item, that typically appears at the top of the page. Click here to see how to add additional images within the content on a page.
1. To add/edit the main item image in K2 Item or Category, first open the Item or Category by clicking on the title. Once it's open, click the "Image" tab.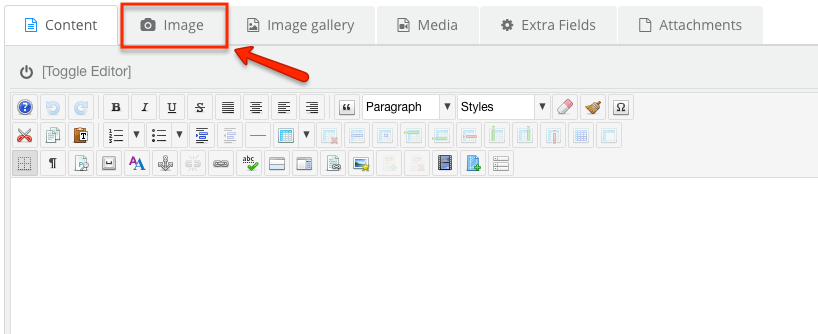 2. From the Image tab, click on Browse, to upload a file from your computer.

3. Your file name will appear next to the Browse button. Click Save.

4. Check the front end of your website to make sure the image appears as you intended. Note that the location and size are preset in the Image tab to maintain consistency across the website.
For questions and tips on the images themselves see our Photos & Images help section.