Third Sun was honored to work with the Moab Valley Multicultural Center, winner of our second Design for Good Grant. Selecting from so many worthy proposals is tough, but our team was inspired and impressed with the organization's commitment to address the needs of underserved immigrant populations. By building bridges across language and culture, the Moab Valley Multicultural Center rose to the top.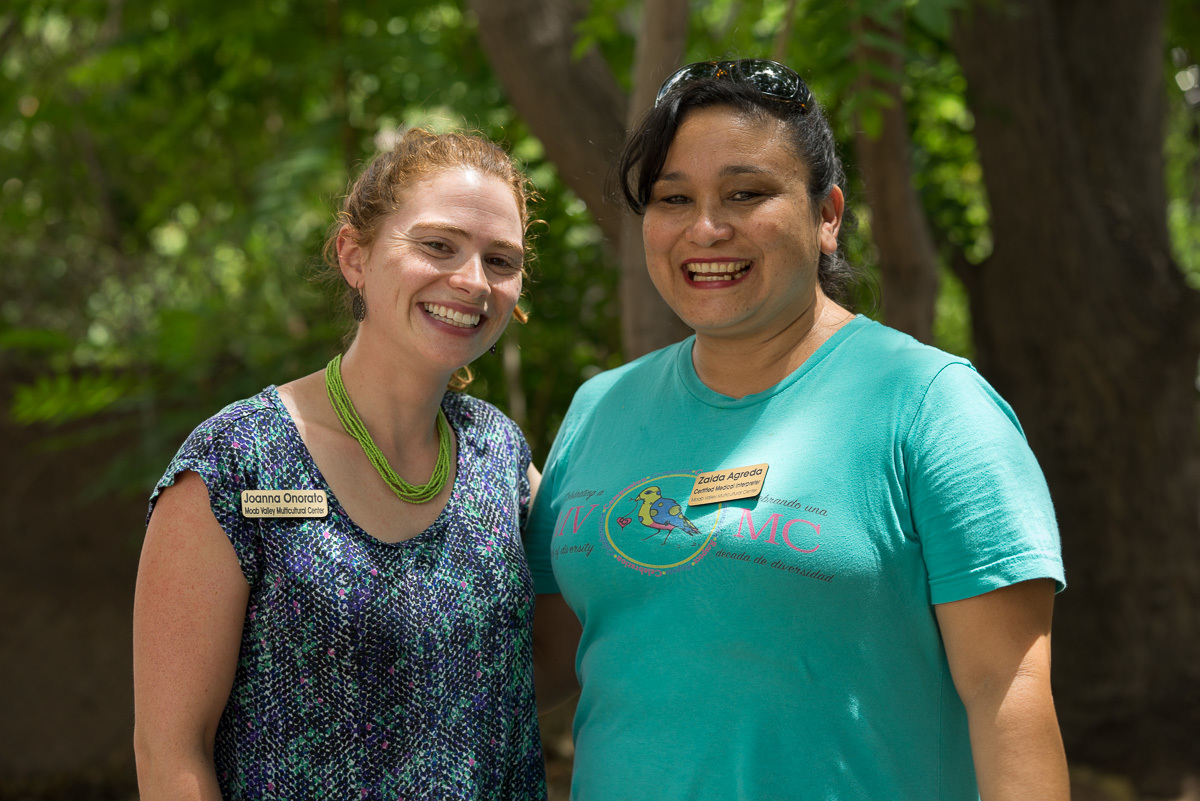 While the Moab Valley Multicultural Center already had a branded color scheme and a logo that expresses their organizational values (which the staff can recount to you — compassion, collaboration, respect, celebration), they needed a website that would help them reach more people in their community. Creating a more intuitive and easy-to-navigate website was the goal, and we worked through reorganizing existing content and requesting new copy for areas in need of a little more attention.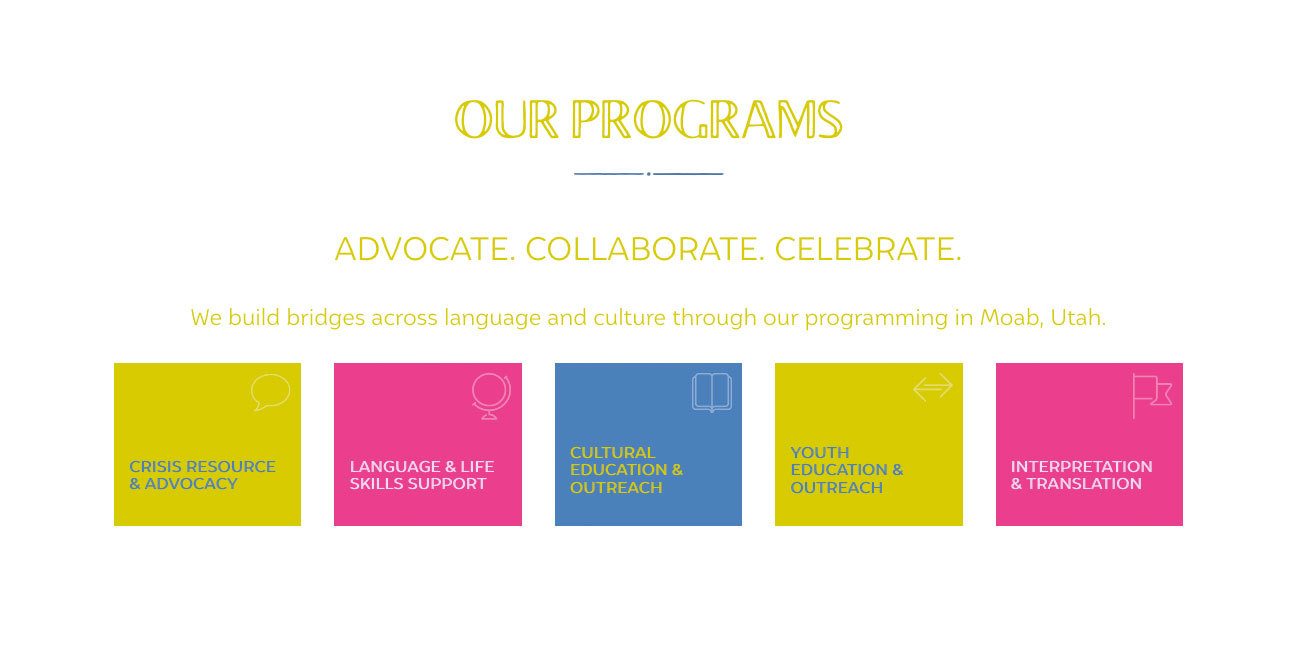 We wanted to draw attention to their impact with how many people they serve and how many volunteers donate their time.
In particular, we wanted the website to highlight one of their bridge-building programs: the Multicultural Mural. Featuring nine change leaders, the mural creates an outdoor diversity classroom where stories can be told and learned about how others persisted, endured, resisted, and overcame challenges and obstacles to make the world a better and safer place for all.

Local artists painted the panels and dedicated them to Cesar Chavez, Mahatma Gandhi, Jane Goodall, Chief Standing Bear, Malala Yousafzai, Maya Angelou, Nelson Mandela, Eleanor Roosevelt, and Harvey Milk. The new website houses the online curriculum, complete with an audio tour, bios, learning activities, and other resources so those in Moab and beyond can be inspired.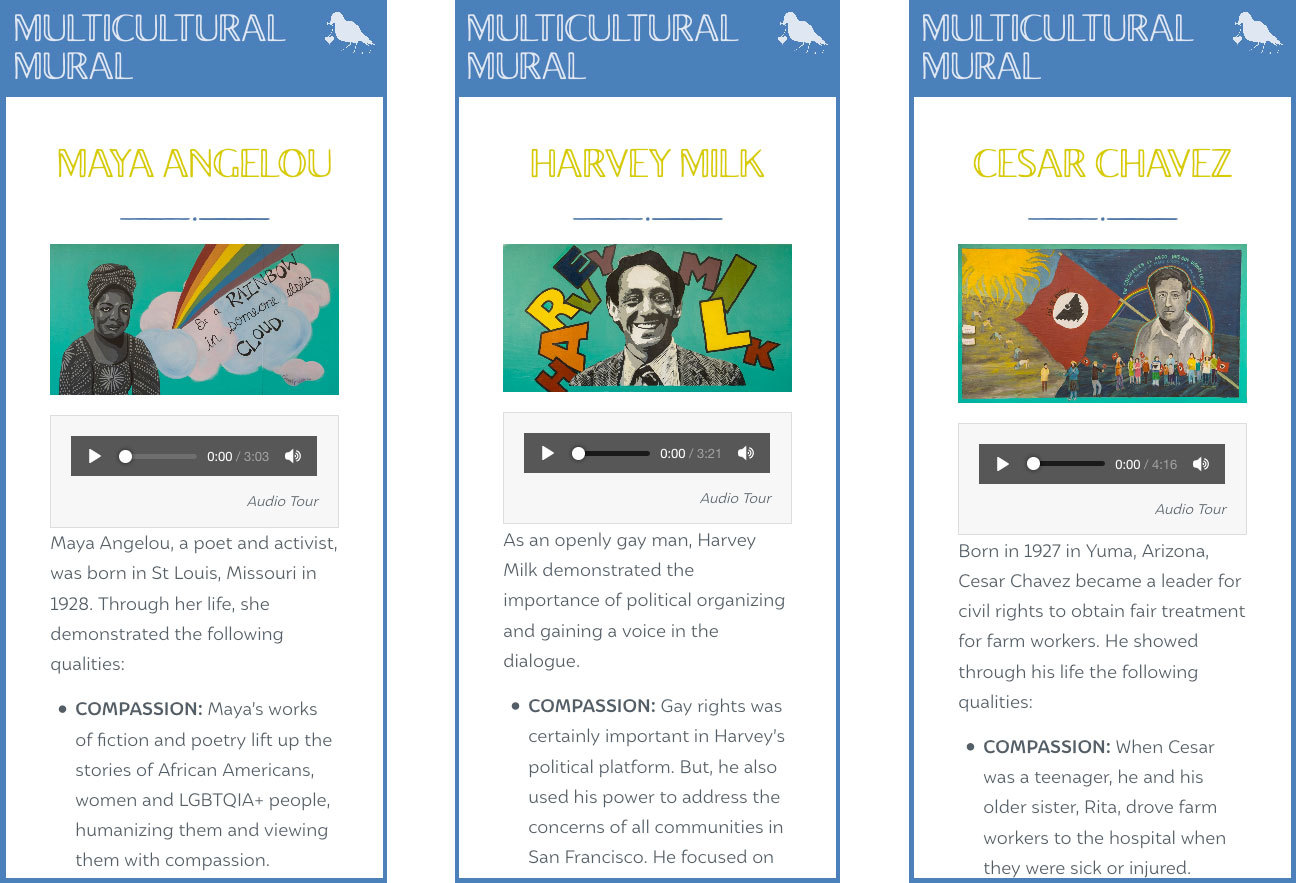 Through working with the Moab Valley Multicultural Center's dedicated staff, who are all Spanish-speakers and invested in their local community, we know Moab residents are coming together and finding solidarity and understanding regardless of language, background, and culture.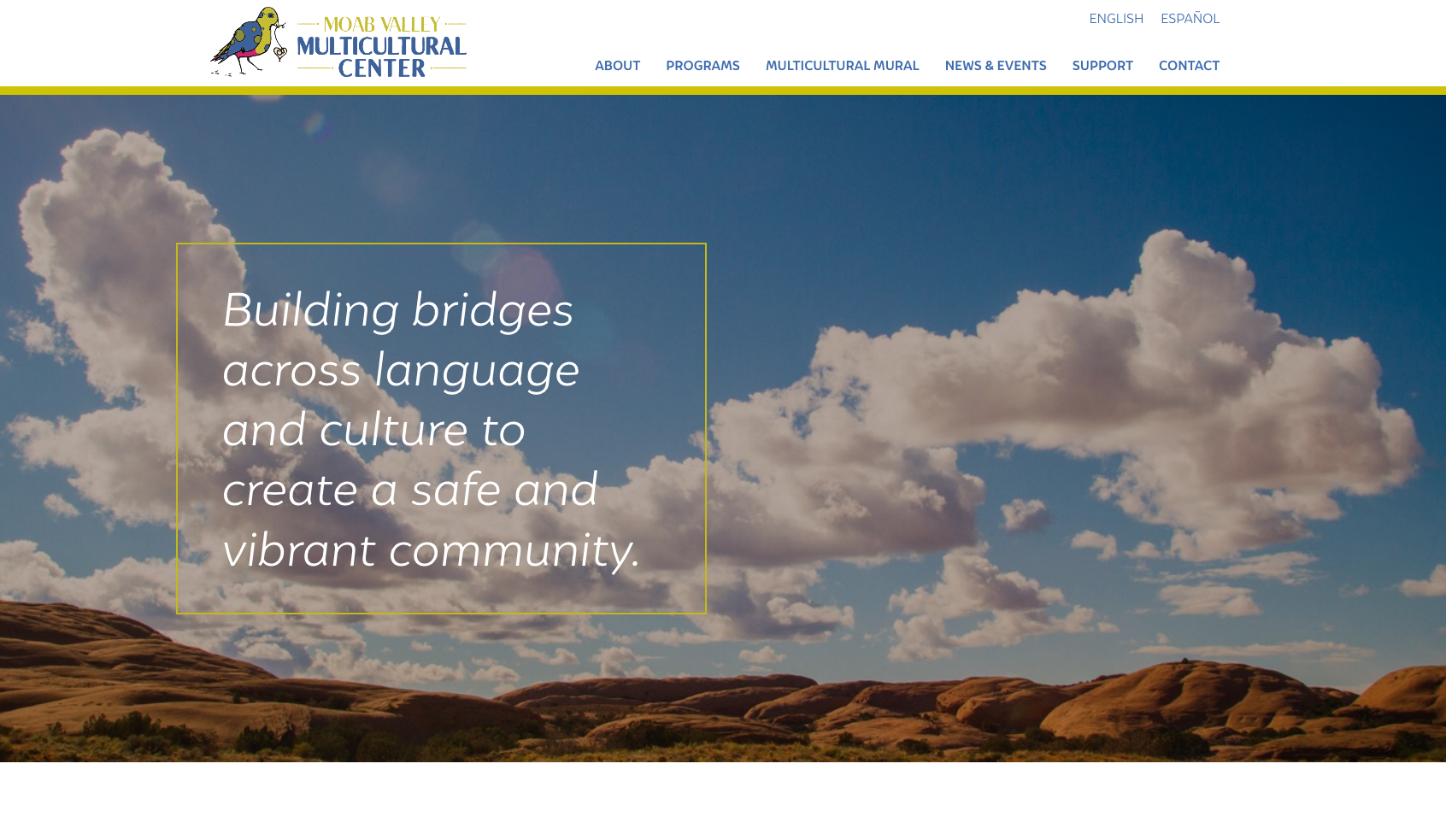 The Third Sun team took our vision and style guide and created a beautiful online representation of our organization. They understood the many constraints on our end being a nonprofit. The site looks professional and is accessible, showcasing our programs, services, and initiatives for a diverse range or audiences; I'm going to be proud to direct donors, volunteers, clients, and community members to our site.

— Haley Austin, Volunteer Coordinator