2020 has been a year of change, and almost all of our clients have had to adapt in some way. Many of our nonprofit clients have had to pivot their in-person fundraising events to virtual ones, and we've helped in various aspects of their efforts to adapt.
One great example: Neighborhood House changed their annual Tent Party to a 2020 Virtual Dance Party that raised over $380k! We created a micro-template for this special section of their site devoted to the party with their fun graphics, a social media share kit, and engaging video content. We helped them set up multiple JoomDonation campaigns that donors could use to vote for their favorite dancers by way of donating, then they'd receive a video of the dance emailed to them! It was a vibrant fundraiser that was able to engage with their audience in an innovative way.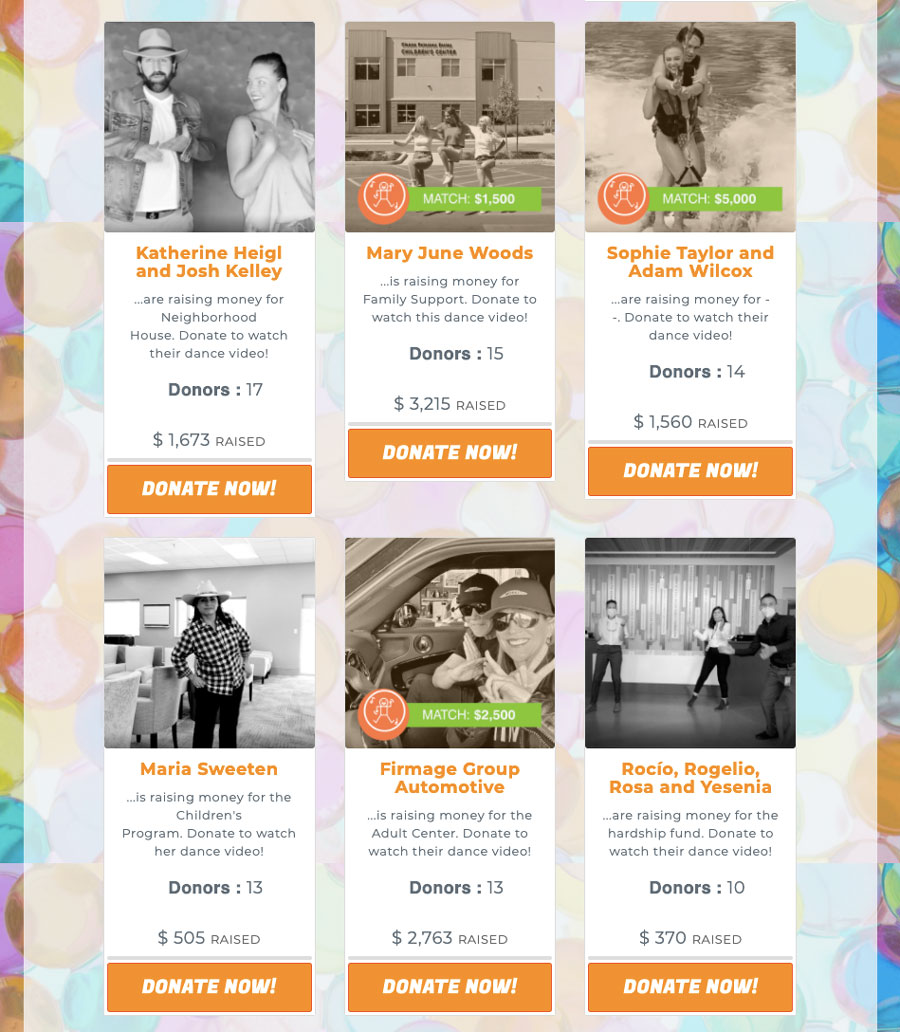 With November's fundraising season quickly approaching we've decided to hold a special workshop and panel specifically for our nonprofit clients. We'll have a panel of clients, including Rosa Bandeirinha from Neighborhood House, share their experiences in adapting their fundraising efforts. We'll also have a workshop going over tools to help you feel empowered with your own fundraising efforts. If you'd like to brush up on the JoomDonation fundraising component, we'll be highlighting it in the panel and workshop, so now is the perfect time to learn with us!
This event has passed, thank you to everyone who attended! If you're interested in future trainings and workshops you can sign up for our newsletter at the bottom of the page.