It's that time once again when we reflect on the year we've had and look ahead to the new year (and new decade!). We are happy to report we worked hard and played hard again this year, and are ready to launch gracefully into 15 years of Third Sun in 2020!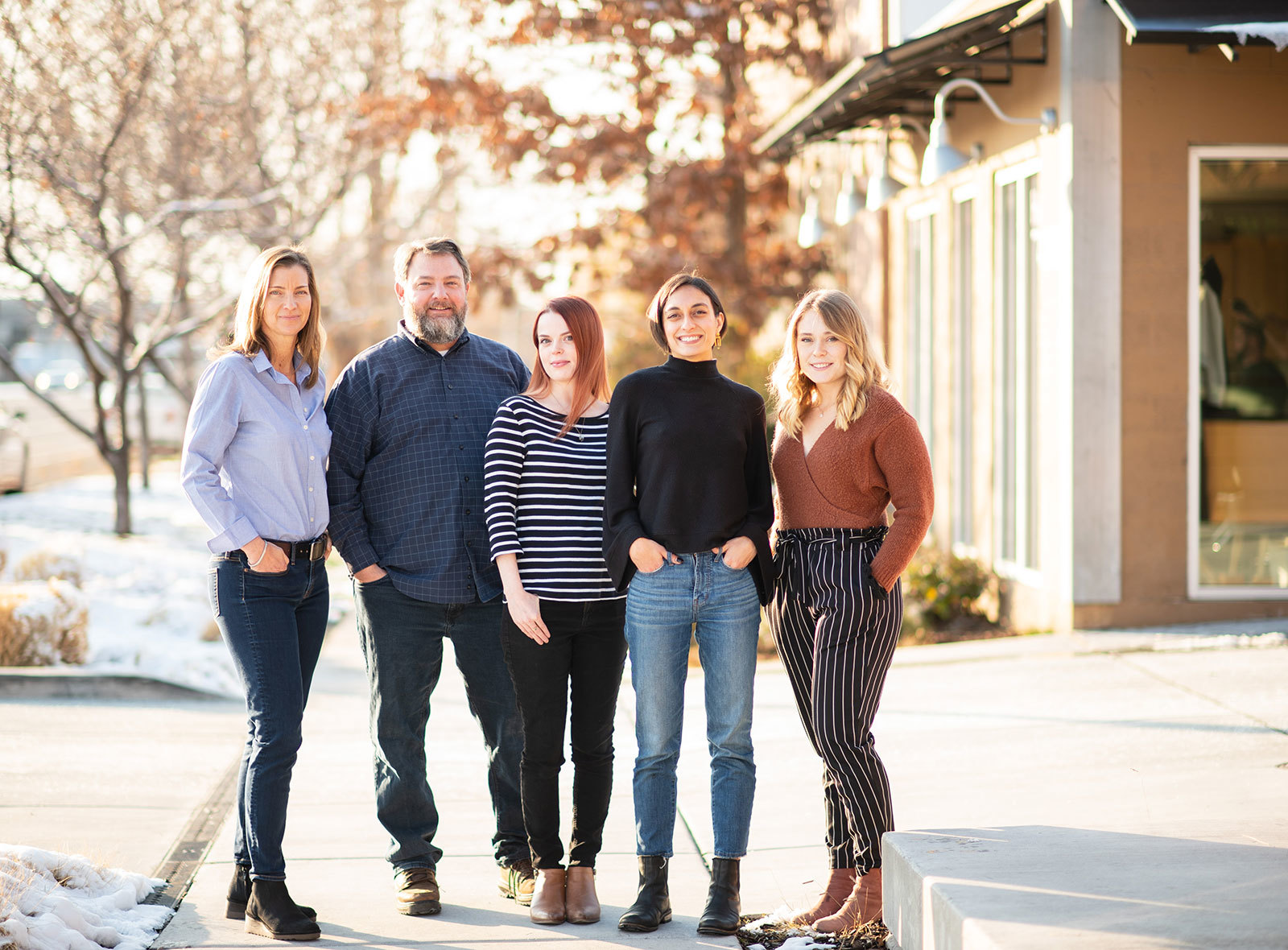 You Say Hello, I Say Goodbye
In May we said hello to our terrific new Graphic Designer, Delaney Stevens, who has wowed us with her energy and talent, plus she's always happy to share pictures and stories of her mischievous pet bunnies! We also bid farewell to our Creative Director, Michael Yount, who set out to focus on his freelance work and Little City container projects. We still enjoy working with him on projects, including our Neighborhood Project collaboration, but more on that later…
In July we welcomed Sabriel Parker to the team as our Client & Program Manager. With her easy-going way, she's been wonderful at getting things organized and on track with our clients and within our organization.
The rest of us — Marina, Jocelyn, Troy — survived the year, and for Marina somewhat literally. We are really happy to have her back at the office after a car accident kept her laid up with a broken back for most of the summer. In her absence, we were reminded that life is short and we should always be grateful for health and the people who surround us.


Workin' for a Living
(with the Best Clients)
We've been fortunate to have hundreds of fantastic projects throughout the years and this year's crop was no exception. These are a few we had fun with this year, and you can view more in our portfolio.
Hustlin' on the Side
(with the Best of Friends)
Outside of our client work we've also kept 2019 packed with special projects. In May we selected Waste Less Solutions as the winner of our annual Design for Good Community Grant Program, and worked with their team to reveal new branding and website in September.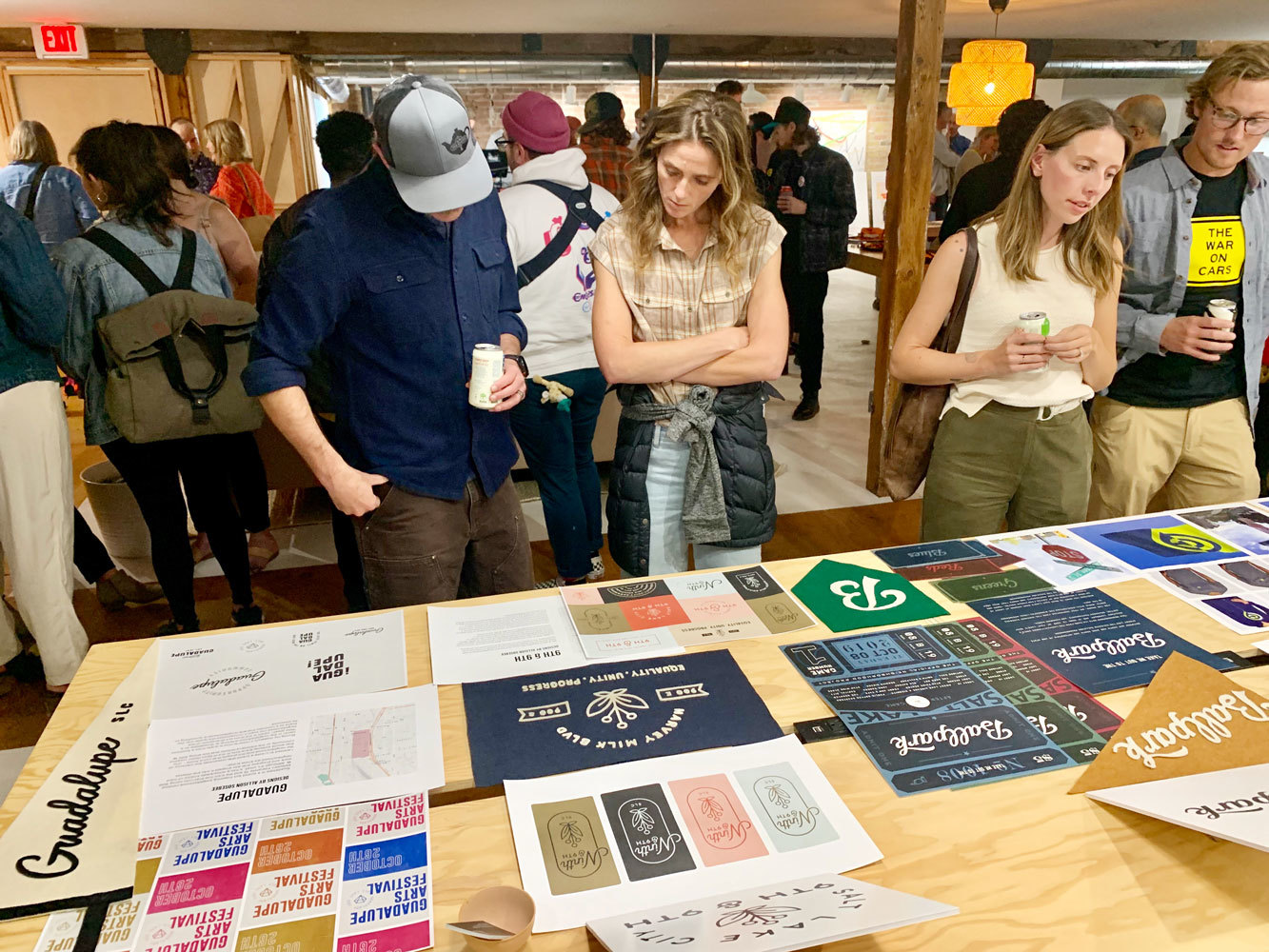 This fall we debuted the Neighborhood Project, a collaboration with our pal Michael Yount as well as Paige Kershaw and Lucy Blatt. We brought together over 20 local designers to dream up branding for Salt Lake City neighborhoods — assigned through a lottery to keep things interesting! The result was a hit — made possible by the enthusiastic and talented designers who really demonstrated creativity, passion, understanding for our city. The event drew a bigger crowd and more media attention than we'd imagined, and we're excited to follow that up with Neighborhood Project 2020 so stay tuned!
Another autumnal treat was our second annual Utah Ale Trail Fall Crawl, a collaboration with 18 breweries and the Utah Brewers Guild. Like last year, the one-day event encouraged beer fans to grab an Ale Trail Passport, visit 3 breweries, and collect 3 stamps to redeem for goods and grand prizes. A special addition this year was the Ogden leg of the tour, and with more breweries set to come online in 2020, we look forward to getting more of our craft community involved.
Last but not least, we had an opportunity to sponsor a new event series held at Method Studio called ArtxArc which was conceived as an opportunity to let architects show their creative and artistic sides. Delaney crafted a beautiful wordmark logo and Troy designed an elegant, simple website to promote the event. After two thought-provoking and just plain fun events, we can't wait for the next one.
Entering 2020 with an Eye to 15
In many ways, 2019 was unpredictable, change-heavy, challenging, and yet, it was also jammed full of opportunities to work with great clients and causes. Third Sun will pass its 15th year mark mid-2020 which seems impossible, but if 2019 taught us anything, it's that hitting your stride is something you can do, reshuffle, and do again.
May you all have the best holiday and new year!