This training has now passed. See our list of upcoming trainings.
---
Third Sun has an upcoming in-depth training on two popular components, Forms and EngageBox. Interested in signing up but want to know more about what these components do before diving into a full training? Here's the scoop!
Forms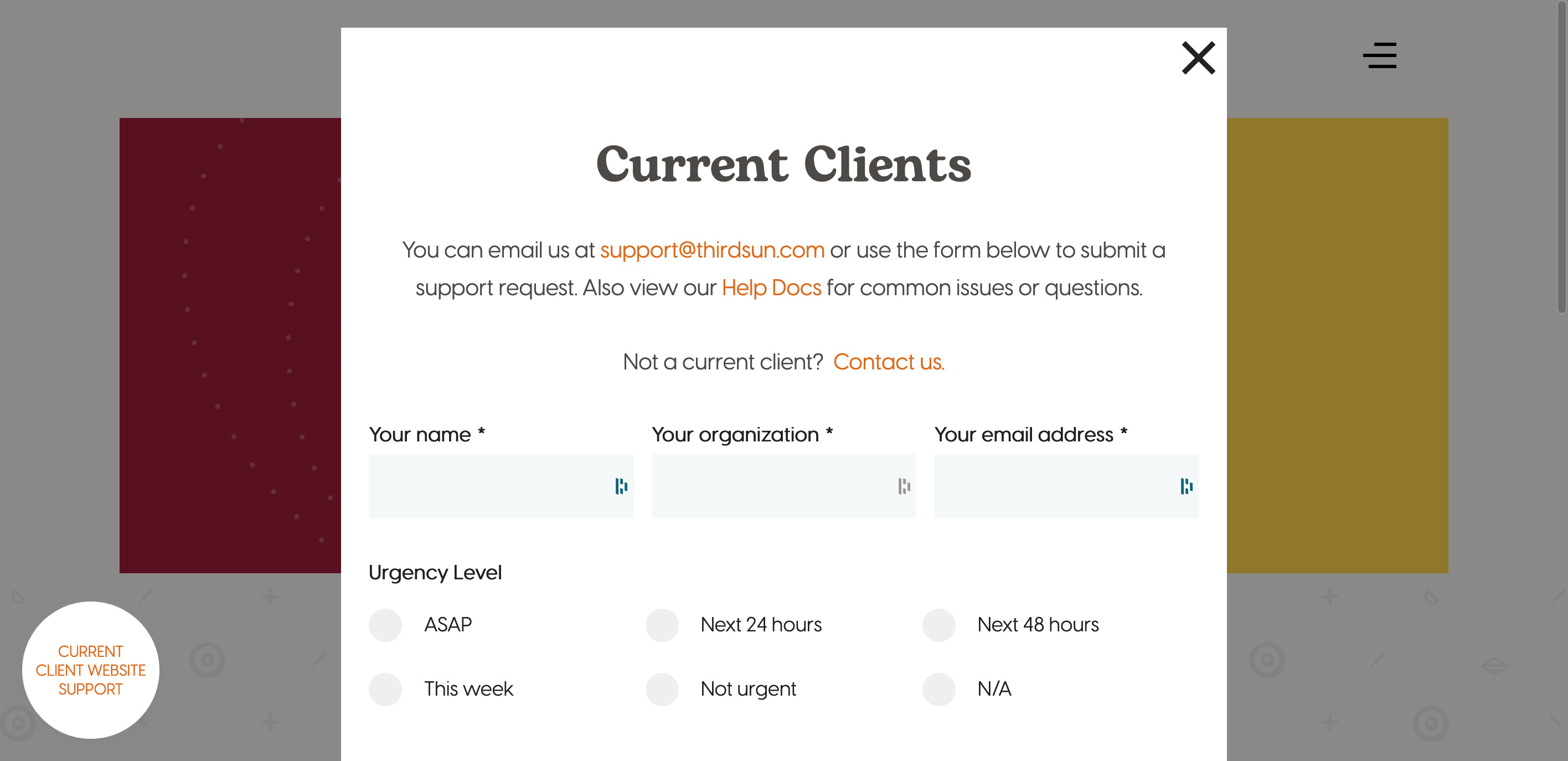 This one seems self-explanatory but if you think a form is just for contact info you may be limiting yourself and your organization! Forms can help you in numerous ways, especially if you're willing to think outside the box. Of course they're great for contact pages or newsletter signups, but you can also create surveys, polls, job applications, payment forms, and more. The Forms component is easy to use with drag and drop editing and design formatting, and tools to help optimize your form like integration with 3rd party apps, fields with conditional logic, and more.
Take a look at some of these examples of the Forms component in use:
EngageBox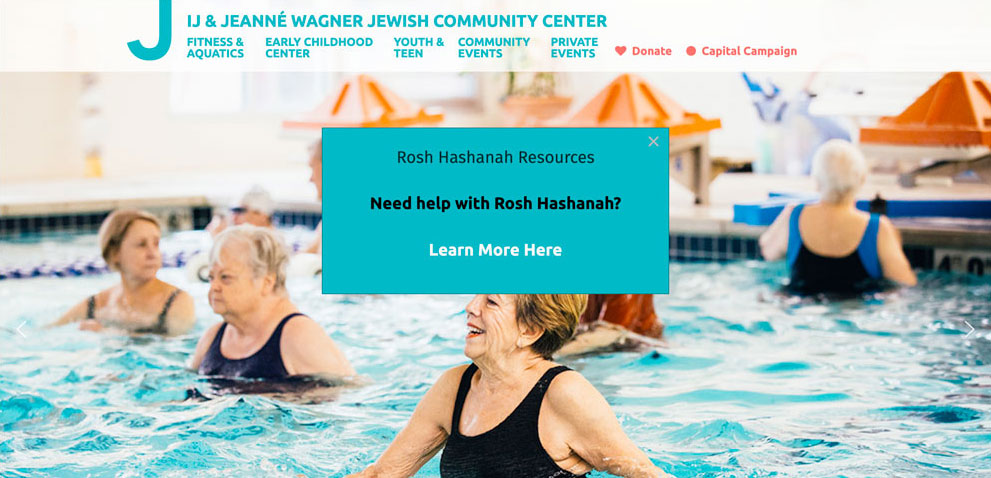 In March of 2020 the need for a quick way to make announcements and get the latest updates out quickly became an invaluable asset, and we turned to a component we'd already used and trusted: EngageBox. Though things aren't quite like they were in March of 2020, we still have a need for ways to get important information displayed prominently in a way that's easy to edit or remove. EngageBox's most common use is for pop-up windows, but it has a variety of display options that can go way beyond just a box in the middle of the screen.
Often, clients will want to use their homepage hero (main image area) for announcements, but they can quite literally get lost in the shuffle — we even wrote a blog about it — and EngageBox offers an alternative that can grab attention more effectively.
If you hate pop ups, (we get it!) EngageBox has subtle options like an announcement bar at the top or bottom of a screen. The display options let you completely customize the design and you can control when and where they show up: only on certain pages, only after reaching the bottom of the page, specific times of day or week, a certain number of times, etc. Here are some examples of EngageBox in action:
Numerous other clients like the Downtown Farmer's Market, Salt Lake Acting Company, the JCC, Community Foundation of Utah, and so on have used EngageBox to make special announcements that we don't have links for, because part of what makes this component so helpful is that it can be used for temporary information and then be turned off easily when it's no longer needed.
Come Train with Us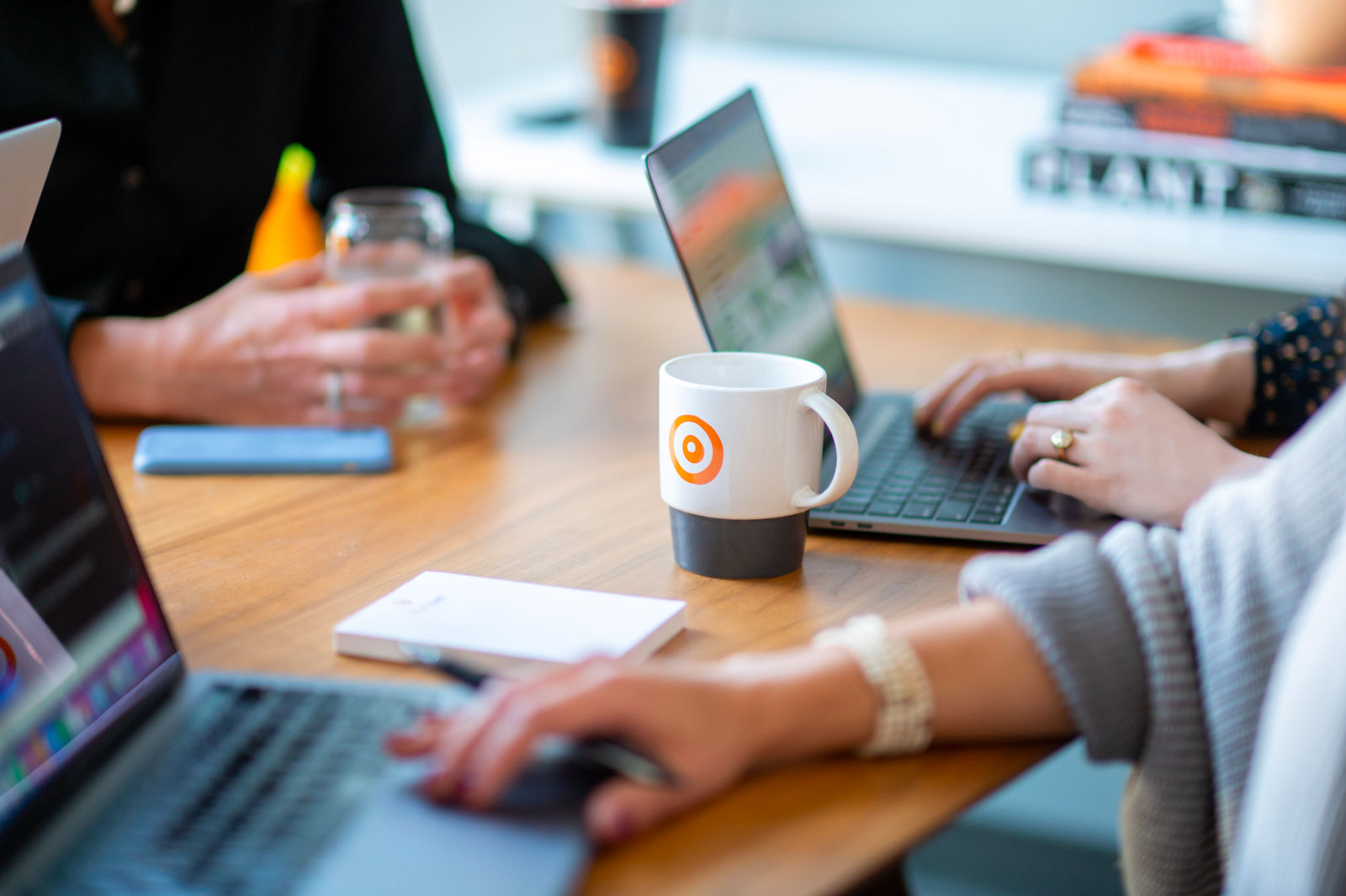 Both of these components have a robust set of tools and options for customization. We're holding an in-depth training to go over the ins and outs of both, you can learn about how to use them and ask our team any questions you may have on Forms or EngageBox. These components can add so much to your site by way of information, engagement, and value.
Details
When: Wednesday, February 16 from 1-2:30 pm
Where: Online via Zoom, we'll send registrants a link
How: Sign up via the link below — this specialized training has a registration fee of $15. EngageBox and Forms are both commercial components that require licensing. Third Sun provides this for clients as part of support agreements. If you have any questions on these components please feel free to contact us via support.
Registration has closed.