Recently our team was discussing the vast array of services available out in the world to help build a website, and it got us thinking about the processes, tools, and services that set Third Sun apart. Over the past 15 years, we've learned a lot — and through trial & error, research, and years of experience we've built an extensive collection of curated tools to optimize usability and efficiency. We've worked hard to both enable us to custom-build every site and empower clients with what they need to manage content efficiently.
Overall, our goal in any project is to help you communicate your message to your audience in the most effective ways possible. From the very start of a project our team works directly with you, our client, to understand who you are, who your audience is, and what your messages to them may be. Once we gather this information we craft a completely unique design from scratch, just for you. We don't use pre-made templates, because every client is different and your site and communication should reflect that. The designs we create are then built into a site that is easy to use — not just for the audience interacting with the site, but also for the client managing it.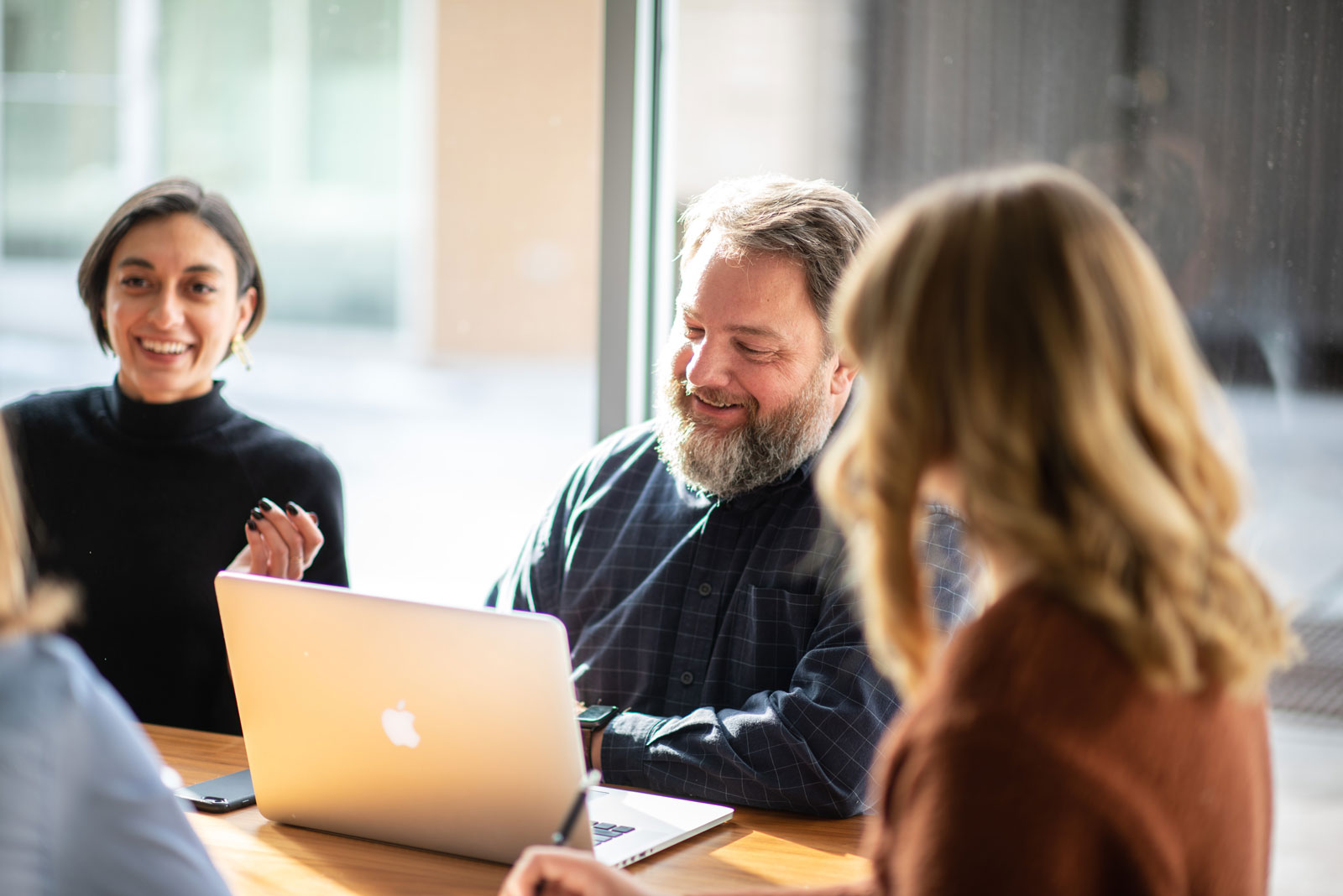 This brings us back to our team conversation about processes and tools — when managing the backend of your site you may not even notice that you're using a highly curated, custom set of features and functions. We want to give clients tools that help them accomplish what they really need to do. The platform is a key part of this. We love our platform Joomla, and one thing that makes it great is that anyone can build a Joomla website — but it takes expertise to know which tools work best for each scenario. If you aren't able to use the tools it doesn't really matter how great your platform it is. With that in mind we've refined the tools and functions significantly over the years, and that's part of what you are paying for — high quality custom work without a big-agency budget. Efficiency borne of experience.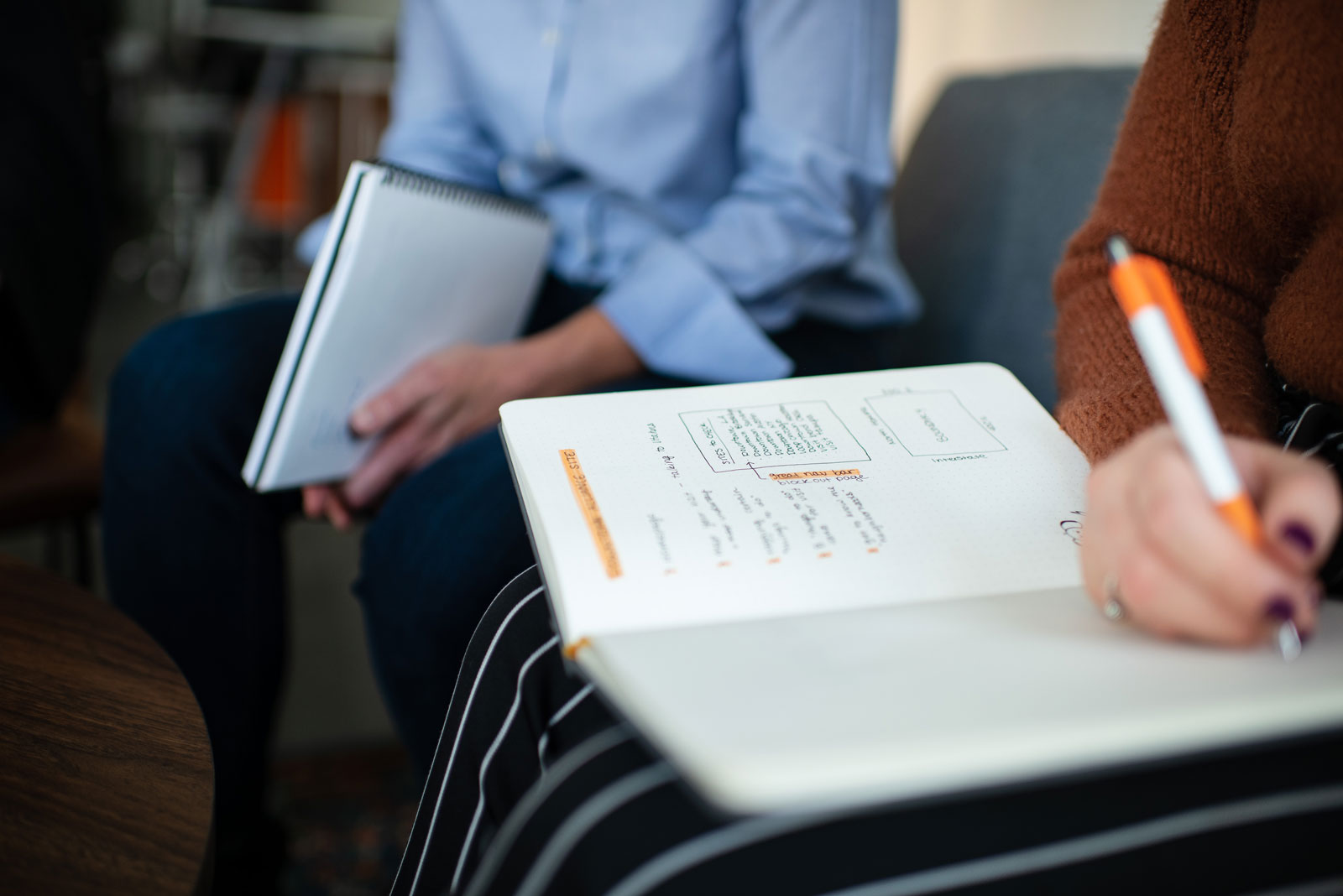 No matter what platform we use, we want you to be able to accomplish your goals and objectives — to blog, make time-sensitive news updates, engage support for a cause, and more. An out-of-the-box Joomla site doesn't offer curated tools like your dashboard/control panel that helps you easily navigate the backend of your site, including features unique to your site. Other custom features we've added in over the years to make things easy include a refined editing tool that cleans up messy Word docs, handy video embedding code tools, and simple staff pages with images that are easy to add and change. Event calendars, galleries, forms and more are all created using components that we've sought out, researched, and in many cases purchased, in order for the sites we build to look and function fantastically.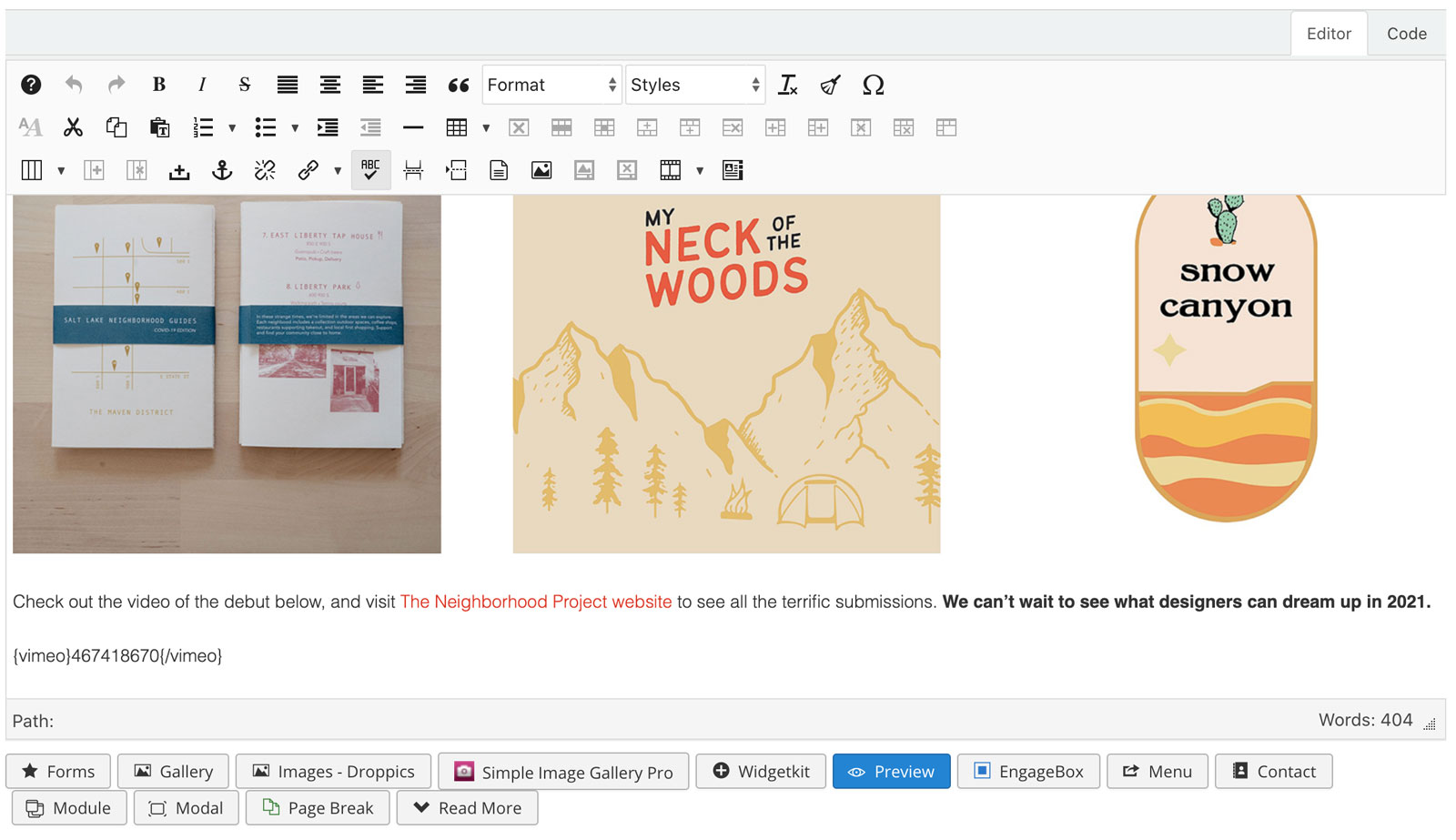 All these things seem simple and like they'd be a given that comes standard, but they're not. They've been added in by our team over the years to make your site management experience as smooth as possible. And of course, if you have questions or need help along the way, we're always available to help — either through our extensive help docs library with answers we add to regularly on a wide range of topics, or via , that will always connect you to a member of our team.